NOSTO
Every customer is unique. Are you treating them that way?
Deliver your customers personalized shopping experiences, at every touch point, across every device.
At Nosto, we believe that every customer is unique. That's why we analyze hundreds of thousands of data points, across your store in real-time, to help you go beyond the numbers and see the individual.
Our patented technology combines proprietary algorithms and big data analytics to automatically predict the best products and offers for each customer based on a moment-by-moment analysis of their unique user behavior, ensuring you are delivering the right products, at the right time, in the right place.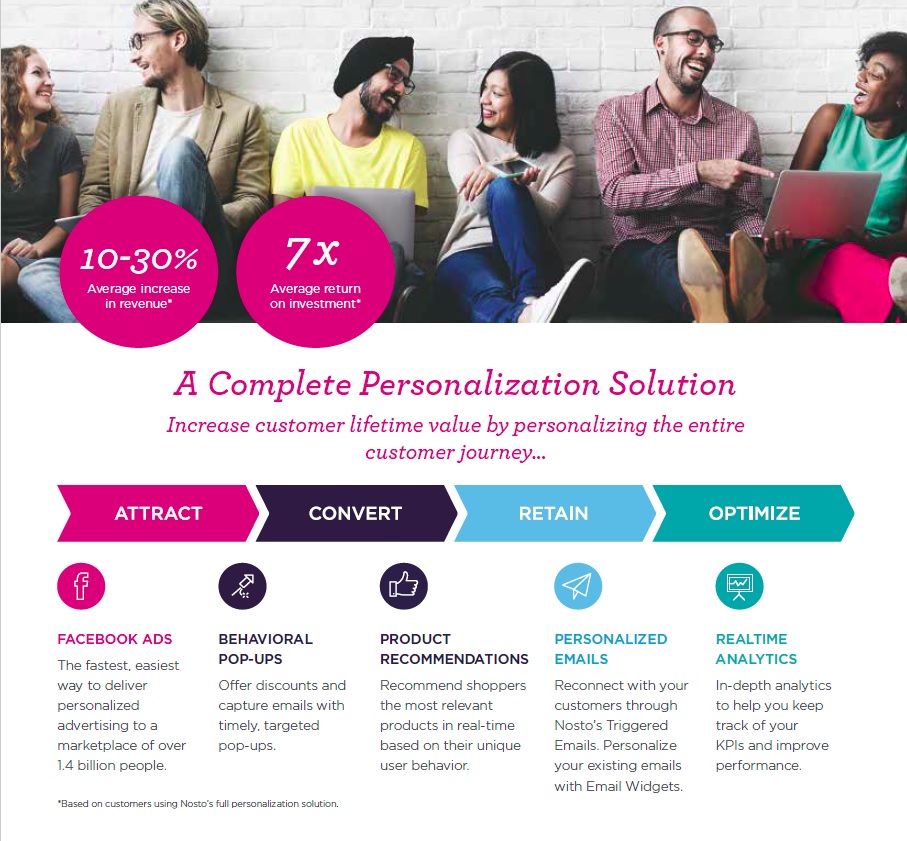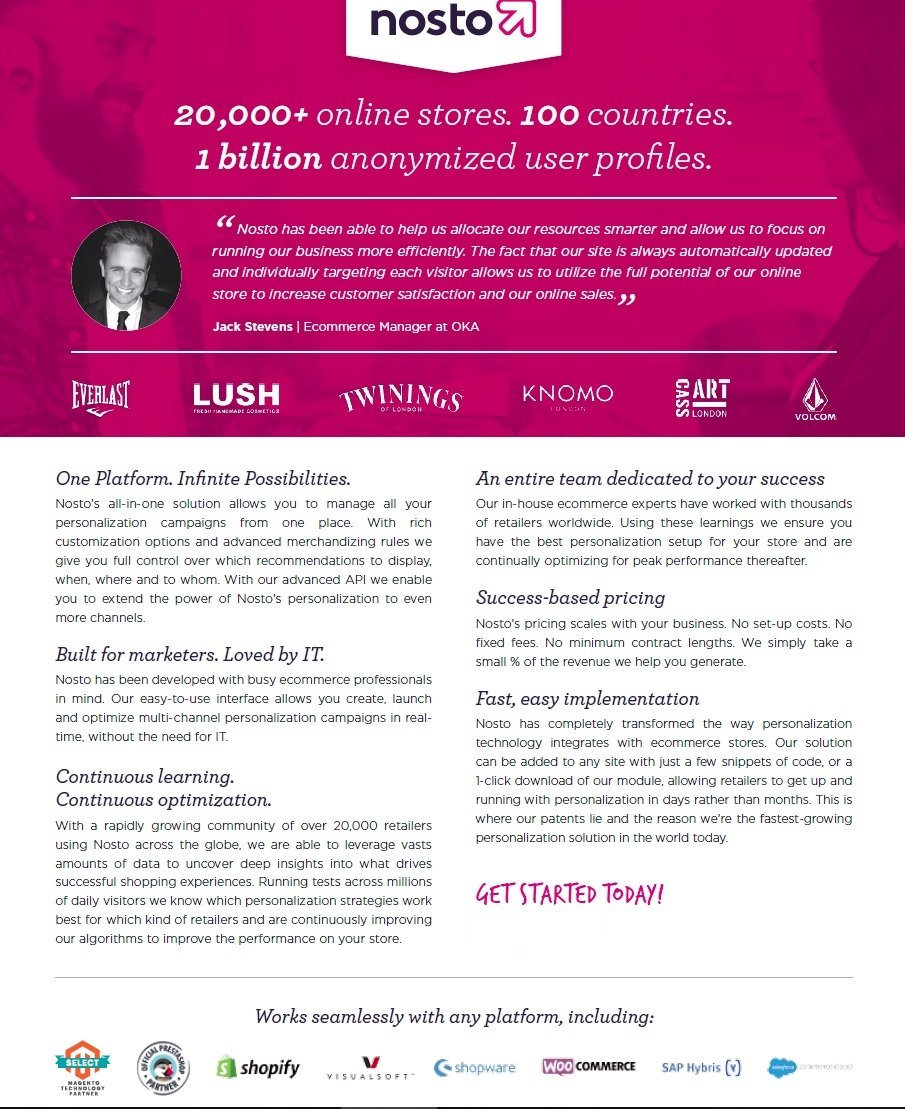 For more information on Nosto or how you can give your customers the individual experience they deserve,contact Guidance today.