Health and Beauty Retailer Partners with Guidance to Accelerate Growth
MARINA DEL REY, Calif. (June 5, 2017) – Internet Retailer announced the finalists for the 2017 Internet Retailer Excellence Awards, which includes 13 categories. The awards recognize the outstanding achievements made by innovative online retailers and business-business (B2B) E-Commerce companies in the past year. eBay, Nike, Target and Amazon are among those nominated for awards. Kate Somerville Skincare, a leading prestige skincare brand, is a first time finalist for an IRCE Excellence Award (2017) which was earned for Web Redesign of the Year in E-Commerce.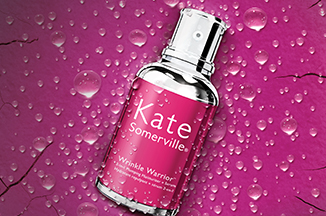 Kate Somerville partnered with Guidance to design and build out its digital commerce presence on the Magento Enterprise Edition platform. Guidance is a customer centric digital commerce services provider that enables branded manufacturers, distributors and retailers to accelerate growth.
"I enthusiastically congratulate all 45 finalists for the 13 categories of the third Internet Retailer Excellence Awards," says Molly Love, CEO of Internet Retailer. "Our goal is to highlight best practices that all online retailers and B2B E-Commerce companies can learn from. The finalists represent some of the fastest-growing and most innovative companies in E-Commerce, and their accomplishments reflect the ongoing shift of purchasing – whether by consumers or businesses – to the web."
"Kate Somerville is constantly looking at ways to provide her customers with life-changing skincare products and is 100% committed to delivering an online shopping experience that is easy, engaging and rewarding," says, Jason Meugniot, CEO at Guidance. "We are thrilled to see Kate Somerville recognized as a finalist for Web Redesign of the Year by Internet Retailer."
About Guidance
Guidance is a customer centric commerce service provider dedicated to growth oriented mid-market and enterprise branded manufacturers and merchants in both B2C and B2B with industry leading practices in multichannel retail strategies, mobile, customer experience, innovative design, and complex system integration. Since 1993, national flagship retailers and consumer branded manufacturers have relied on Guidance's expertise to facilitate more than $5 billion in web, mobile and social commerce.
Brands such as Foot Locker, Johnny Was, Robert Graham, Yamaha, Burlington, and others, have engaged Guidance to build more than 300 world-class, omni-channel websites and apps that captivate, engage and accelerate growth.
Learn more at http://www.guidance.com.