There was a time when some generations thought they would never shop in any other way except to go into a physical store. Clearly, those days are gone. Ecommerce now accounts for more than 10% of all US retail sales, and is growing at a rate of more than 15% per year.
But ecommerce itself is evolving. Edison Research and National Public Radio produce a biannual "Smart Audio Report" on smart speaker ownership and voice assistant user behavior. They found that more than 20% of US households have used smart speakers like Amazon's Echo or Google Home to order products via voice alone. Research from MoffettNathanson says that number could reach 50% by 2022.
Call it "v-commerce" – and get ready for what's next with this introduction to voice ordering, the concerns currently holding it back (that will ultimately be resolved, of course), and how to get your own ecommerce presence ready for this new frontier.
What Is Voice Ordering?
The concept of voice ordering, at a high level, is very simple. It just means that you can place an order for a product using nothing more than your voice. But who are you talking to when you place your order? A "voice assistant" is the user-friendly term for it, which is able to respond to your questions and commands and perform a task or service. You've likely heard of – and heard from! – the most popular ones, including Amazon's Alexa, Apple's Siri, Microsoft's Cortana, or Google's Assistant.
From a more technical standpoint, a voice assistant is more accurately described as an intelligent virtual assistant (IVA), which is a kind of software agent – a piece of software that can take actions for you, at your direction. In the case of an IVA, that's specifically in response to your voice commands. Voice ordering wouldn't be possible without a voice assistant. And voice assistants wouldn't be possible without voice recognition, first pioneered with the experimental IBM Shoebox in 1961.
We've come a long way since then. OC&C Strategy Consultants found that 13% of US households owned a smart speaker in 2017, and predicted it will rise to 55% by 2022. Edison Research notes that 69% of smart speaker owners use them daily. What's more, comScore predicts that half of all searches will be voice searches by 2020.
But when it comes to the next step – going from search behavior to purchase behavior – that where the biggest room for improvement resides.
The Matter of Trust With Voice Ordering
For consumers, the adoption of voice ordering in greater numbers – both by population and by dollars – comes down to trust. But it's not always trust in the way you might expect. Here are the most common concerns:
Not for certain products. PwC conducted extensive research on the use of voice assistants, and found that people were more comfortable ordering things that they didn't necessarily have to see physically. Takeout food and restaurant reservations, groceries and personal care items, paying your utility bills – small things, simple things, things with which we're familiar and repeat periodically. For purchases that involve more complex decision-making and require the product to be seen visually (think apparel or furniture) or larger dollar amounts (appliances and travel arrangements), the comfort level isn't there yet.
Not for payment information. The PwC study found that 45% of respondents agreed with this sentiment: "I don't trust or feel comfortable sending payment through my voice assistant." In other words, people don't want to recite their full credit card information to a voice assistant. And this fear isn't unfounded. With the relative novelty of smart speakers, there are still plenty of potential security vulnerabilities. From privacy breaches to full-on scams, consumers are right to be at least a little bit wary.
Related to this is a fear that unauthorized purchases can be made with retailers that store your credit card information. Everyone knows someone whose kid spent thousands of dollars on a mobile game because it was super-easy to do and the kid didn't understand the real-world ramifications of what they were doing. Users would be more comfortable when they feel assured that the payments made via their voice assistants are secure.
Not when you don't know exactly what you want. If you're asking your voice assistant to order something that replaces what you already have or previously bought, that's easy. If you're starting from scratch, that's harder. Forrester Research tested Amazon, Apple, Google, and Microsoft voice assistants with a series of 180 questions (one example: " what brands sell liquid laundry detergent?"), and concluded that the voice assistants failed miserably – delivering useful answers only 35% of the time.
Not understanding what you're saying. The concern above is based on the voice assistant correctly processing your inquiry, and yet not giving a satisfactory answer. Sometimes, voice assistants don't even get that far. Despite the fact that voice word accuracy rates are better than 90%, in the PwC study, 35% of respondents said their smartphone "often doesn't understand me," and 26% of respondents said the same thing about smart speakers.
Optimizing for Voice Search
Voice ordering stands on the shoulders of effective voice search. If the notion of preparing for voice ordering seems a bit daunting to you, here's some good news: Many of the best practices for good old fashioned search engine optimization (SEO) are best practices for voice search, too. Namely:
Site Speed. Simple. Faster is always better, and the same applies for voice search.
Featured Snippets. You've seen these blocks of content at the top of search results pages (SERPs), which feature answers to questions typed in search. They're also perfect for answer to searches made via voice.
FAQs. Think of it this way: If there are questions your customers ask frequently, it would be a best practice to answer that on your FAQs page. What's happening in the world of voice search is that these same questions are now being asked of voice assistants. Having a detailed and thorough FAQs page is just as vital for v-commerce as it is for ecommerce.
Blogging. The old standby. Adding content regularly to your site makes it dynamic (versus static), and search engines like dynamic sites better. Having blog posts with titles that reflect the kinds of words and phrases your customers are using in search works wonders for both browser search and voice search.
Writing for humans. Keyword optimization and long-tail keyword usage are still (and always!) in play, but making sure that you're writing for people – not the search engines – is just as important for voice search. When a voice assistant reads the text of a product description to your customer, it's going to sound robotic if it wasn't written with more natural language. And it might be more difficult for the voice assistant to understand what you're looking for, as well.
BigCommerce makes it super easy for store owners to optimize their SEO, which will be absolutely key in providing a customer-friendly voice experience now and/or in the future. The platform also features integrations with several apps enabling voice interactions.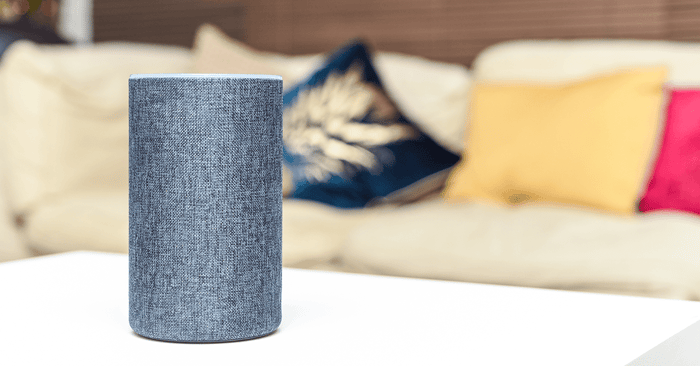 Implementing Voice Commerce
Before you get started, make sure you're doing it for the right reasons. Do your customers even want to order through their virtual assistant? Some verticals lend themselves better to this process than others. As we discussed before, apparel and items people have never seen in person before are unlikely candidates for a good voice purchase experience.
Once you've made your business case, you'll have to start thinking about the interactions themselves. Designing an effective voice user interface is a lot different than a typical user interface. Think about the way people speak versus the way they type:
Use natural language that aligns with the way people speak, not the way they write or type.
Think about how shoppers would search your website via voice and structure information to align with that journey.
Set up interactions that include options for the shopper to choose or yes-or-no questions to guide the shopper through the experience and reduce potential frustration.
In the end, the most important thing to keep in mind is the customer's experience. Test, iterate, and test some more. If you implement voice commerce on your site, it will be, in effect, another channel of your omnichannel strategy. Make sure you treat it as such, with brand voice consistency and the quality of experience that you deliver today.
And if you're not quite ready for full-on voice ordering, think of ways you can incorporate voice technology into your other sales channels. By adding voice interaction into your traditional online ecommerce site, you can potentially add a whole new set of features to your shopping experience. This has the added benefit of warming your customers up to the idea of voice interaction. Once the technology becomes more normalized, it's likely that shopping, ordering, and related activities will follow close behind.
The Benefits of Voice Ordering
The PwC study found that consumers find voice assistants to be smarter, faster, and easier for "everyday" activities. A separate study from VoiceBot.ai found that the things people like best about using voice assistants is the hands-free nature of the interaction and, related to that, the multitasking aspect – that they could shop, for example, while also cooking. And according to a study by Performics and Northwestern University's Intent Lab, voice assistants excel where short specific answers are the expected deliverable – searches, of course, but also directions, weather, and basic product information and comparison.
The Future of Voice Ordering
While voice ordering is still in its infancy, the projected growth rate is significant – from $2 billion in 2018 to more than $40 billion in 2022, according to OC&C Strategy Consultants. One thing that will be crucial to this growth? Screens. Amazon's Echo Show, Google's Nest Hub, and Facebook's Portal are three popular examples of "smart displays," which combine a smart speaker with a touchscreen display, and in some cases can even recognize hand gestures as commands. Being able to see what it is that you're ordering mitigates one of the larger trust factors inhibiting voice ordering right now.
Screens open the door for other possibilities, too. Nuance, one of the leaders in voice recognition software and conversational artificial intelligence (AI), envisions an apparel experience scenario where a customer could interact by voice with a smart display to interact with a store's app to check on an order, use a virtual assistant to explore other clothing options, and engage with a personal shopper to get more specific style recommendations before placing an order.
There's a long way to go, but when you consider how far ecommerce itself has come, and how fast, there's every reason to believe that the voice ordering movement will happen ever faster.
That's why there's no better time than now to start preparing for the next frontier. Start thinking about whether or not this is a path your business may want to pursue. Then, you can take small steps toward preparing for the uptick in popularity by following the best practices we mentioned in this article.