Selling products on social media channels isn't exactly new. Remember the term "F-commerce"? That's what people used to call the shopping experience through Facebook when it debuted nearly ten years ago. And Pinterest first introduced a "Buy" button on its mobile app nearly five years ago.
Since then, the shopping process on social media platforms has only become easier and more seamless. It's also become more influential and profitable. BigCommerce, a Guidance partner and a leading provider of SaaS ecommerce platforms, says that "51% of millennials (who will soon be the major buying market) are likely to make a purchase over social media." In general, the number of people who have shopped directly on social media platforms has risen from 18% in May 2018 to 23% in December 2018 and 31% in October 2019. If your own ecommerce business isn't taking advantage of this opportunity, the time to give it serious consideration is now.
In this article, we discuss what social commerce is, and what it isn't, so that you can discuss it confidently with your teams and vendors. We also explore what platforms offer social commerce options, cite examples of brands succeeding with social commerce, and more.
What Is Social Commerce?
Social commerce refers to selling products through social media networks. It goes far beyond the idea of making ecommerce "social." And that's an important distinction, because what people really mean when they say that they're making ecommerce social is adding social layers on top of their existing ecommerce platform. For example, adding functionality that allows the customer to share a product display page on their social networks of choice is just adding a social layer onto a platform. Enabling user reviews? Adding referral programs? These fall within the same category.
There is also an important distinction here from websites like Amazon or Etsy. These ecommerce sites allow you to create a branded presence within their territory, and there are social layers to those platforms as well. But they're only social layers on an ecommerce platform. Whether it's on someone else's site like Amazon, or on a white-label ecommerce platform like Shopify Plus or BigCommerce, there's one crucial element missing in the social commerce equation.
That element is "networking." Even though we call it "social commerce," it might be more accurately described as "social networking commerce." What it means is that your customer's entire shopping experience takes place on the social networking platform, using your branded content. So, instead of adding a social layer to an ecommerce platform, social commerce does it the other way around. It adds an ecommerce layer to a social networking platform.
While we're at it, let's add one more term to the discussion: "social shopping," which is the act of making purchases in a social commerce setting.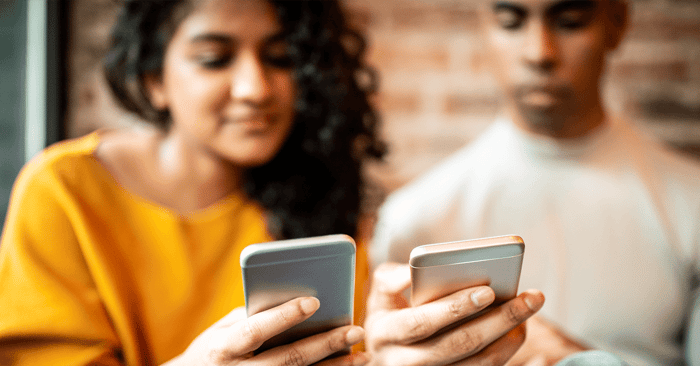 Current Social Commerce Opportunities
This is a fast-moving space. At the same time, what you might be hearing or seeing in headlines doesn't always tell the whole story. Similar to how this post started by describing what social commerce isn't, let's start this section by talking about the sites where social commerce doesn't exist yet, and what the real deal is.
The first is YouTube. In addition to being a social network, YouTube is also the world's second largest search engine. What it isn't, though, is a social commerce platform, even though it's sometimes discussed as one by media outlets. They do something similar to Facebook, in that they can serve up advertising related to searches, and those ads will direct you to shopping experiences on separate ecommerce platforms. But you can't buy clothing or cosmetics or other tangible products there.
Another platform, up and coming in several ways, is TikTok. Though they're not as transparent with their reporting, one reliable source put their user base at 800 million in October 2019, which means it's likely to cross the billion-user milestone in 2020. The Chinese version of the app allows users with only 8,000 followers to add social commerce opportunities to their profiles. The so-called "Western" version created when TikTok's parent company ByteDance bought the app Musical.ly and rebranded it is testing the viability of "shoppable posts" with influencers.
Snapchat, meanwhile, is ahead of the Western TikTok but behind the Chinese version. You can make purchases from certain influencers directly on their platform (Kylie Jenner, Kim Kardashian West, Shay Mitchell, Spencer Pratt, and Bhad Bhabie) as of mid-2019. Assuming that goes well for them, you can expect Snap to expand the program further.
Pinterest, as we noted earlier, has been part of the social commerce game for nearly five years. They recently rebranded their partnership program and aim to expand its social commerce options to more retailers.
The kings of social commerce, however, are Instagram and its parent company, Facebook. One recent study found that of the "more than 1.2 billion engagement actions directly from luxury brand profiles across Instagram, Facebook, Twitter and YouTube," a whopping 1.16 billion of them occurred on Instagram. And, similar to Snapchat and TikTok, Instagram offers an opportunity for influencers with more than 10,000 followers to link to products and drive sales.
But Does Social Commerce Drive Revenue?
Our partners at BigCommerce have noted successes of bigger brands like Marvel and Nike in a detailed look at the power of social commerce. Smaller brands have their own success stories to tell. The women's fashion brand Natori saw 100% increase in revenue and an astounding 1,416% increase in traffic from Instagram as a result of making their Instagram feed shoppable. Succulents Box, low-maintenance plant subscription service, used Facebook as its social commerce solution to generate a 66% average increase in month-over-month purchases and 19% average increase in monthly revenue.
Not all businesses are this successful, of course, but think of it this way. Your customers are already on social media platforms like Instagram and Facebook. They may already be connected with your brand through those platforms. And everything you know about ecommerce says that the fewer times you have to make your customer click to complete a purchase, the more likely you are to convert that sale. So why wouldn't you at least experiment with the possibility, especially when existing ecommerce platforms like BigCommerce and Shopify Plus can already enable a social commerce experience for you?
Need more convincing? Consider your social media ad buys, which follow the same logic. You're already spending for ads on social media channels. Keep your potential buyers right where they are, and make the sale. Which, on average, is $65 per order on Instagram, for example.
Kickstarting Your Social Commerce Strategy
Now that you've learned so much about what social commerce is, what it isn't, and the potential it offers, it's time to take the next step! Use the contact button below to get in touch with Guidance and learn more about how social commerce can boost your bottom line.