Businesses rely on an ever-evolving suite of tools, products, and services to compete in the marketplace. They often have to juggle several disparate technologies to help manage various aspects of the business. Sometimes, this tech stack is unavoidable. However, it's ideal when you can consolidate your toolbox. And it's even better when the companies do it for you.
For instance, Episerver and Optimizely have been important web development tools used by businesses large and small. Episerver's recent acquisition of Optimizely merges the power of two unique software programs into one SaaS offering. Episerver made the bold decision to rebrand under the Optimizely name.
But what does this Episerver Optimizely acquisition and merger mean for both companies? And how will it benefit consumers? We'll answer those questions and break down the unique capabilities of this powerful platform.
What Is Optimizely?
Founded in 2010 by former Google employees Dan Siroker and Pete Koomen, Optimizely was built as an A/B and multivariate testing tool that would utilize AI-powered personalization and experimentation. Their goal was to leverage data to help other businesses analyze their web performance to better compete in the digital economy.
The experimentation and optimization platform received several rounds of seed funding, which helped it rapidly scale and develop its technologies. Among its various product offerings, the digital experience platform (DXP) was the standout feature.
Optimizely's DXP gave teams the functionalities, tools, and automated customer insights they needed to optimize their website in daring new ways. By harnessing data, brands were able to create "hyper personalized experiences."
In less than a decade, Optimizely underwent rapid expansion. Its name became synonymous with A/B testing. And more than 1,000 companies use its powerful marketing automation and personalization tools.
What Is/Was Episerver?
Episerver was founded in 1994 by Swedish tech entrepreneur Mikael Runhem. At the time it was known as Elektropost Stockholm AB and focused on email. It wasn't until 1997 that it released the EPiServer CMS platform, which was used to help companies build websites.
Over the years, the Episerver platform went through several iterations, eventually moving to Microsoft's .NET Framework. It was refined, tested, and enhanced according to the most up-to-date standards. It also accepted several rounds of funding and acquired various other companies to increase its tech stack.
In 2010, there were major expectations for a massive EPiServer IPO. According to CMS wire, it decided to do so for several reasons, including cash flow, prove their maturity level, strengthen the profile on the market, become more attractive to partners and customers, and dabble in M&A.
But a combination of "timing and bad luck" derailed their plans to IPO and then move into the North American market. Volatility and our stock market sentiment precluded a successful IPO. The company went back to the drawing board and instead chose to sell to European private equity firm IK Investment Partners.
By 2015, all of its software was combined into the Episerver Digital Experience Cloud and rebranded from EPiServer to Episerver. At that stage, Episerver had established itself as one of the most powerful content management systems on the market, making it easy for non-coders to create, edit, organize and publish web content. In 2018, Episerver was once more acquired, this time by Insight Venture Partners.
What Does the Acquisition Mean?
By 2019, Insight Venture Partners set their sights on a fellow competitor in the digital experience software space—Optimizely. In October of 2020, Episerver announced that it had reached an agreement to acquire Optimizely for an undisclosed sum.
According to Optimizely CEO Jay Larson:
"Winning in today's digital world requires delivering the best and most personalized digital experiences. Episerver and Optimizely have a shared vision to optimize every customer touchpoint through the use of experimentation. Together, we will enable our customers to do more testing, in more places, with greater ease than ever before."
Episerver made the decision to rebrand as Optimizely, renaming its entire product suite to also reflect the Optimizely brand. Per Episerver CEO Alex Atzberger:
"We believe it's no longer just about personalizing the customer experience or driving recommendations. The brand and word Optimizely really signifies optimal performance. Companies today of any size, any scale [need to be] much more sophisticated in terms of how they digitally connect with their customers. It's a never-ending story."
The new platform is being referred to as Optimization-as-a-Service (OaaS). It will combine the best aspects of both companies' products to provide web targeting, testing, and optimization. As a result of the merger, Optimizely now serves 9,000 brands across every sector of industry including retail, manufacturing, distribution, finance, insurance, healthcare, media, and tech.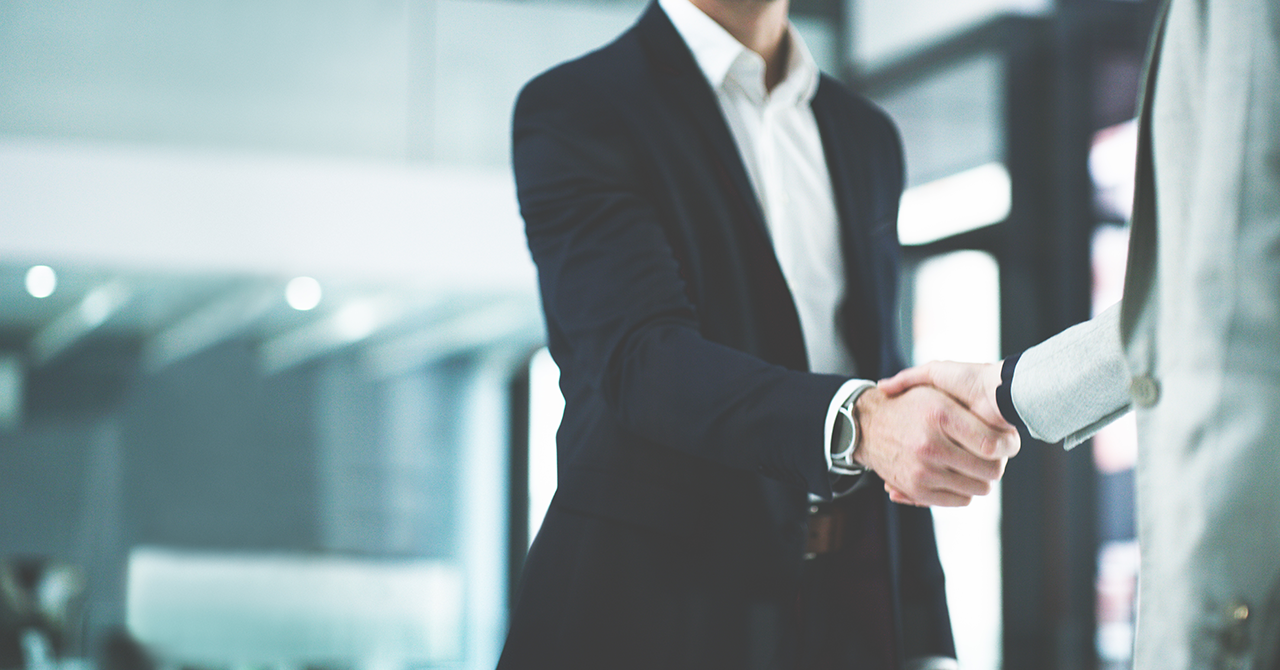 How Will Customers Benefit from the Acquisition?
Although Optimizely is still available as a standalone platform, customers of either should be excited about the digital potential unlocked by this conglomeration.
Before the merger, Episerver already provided a powerful digital experience platform solution. But with so much competition in the marketplace, personalization wasn't enough to stand out. Optimizely brought business intelligence and analytics, real-time data testing that brought an entirely new element to businesses.
For starters, it expands the portfolio offerings for both companies. This includes AI experimentation and optimization tools, with A/B testing, multivariate testing, and server-side testing capabilities. It also enhances web personalization capabilities, improves recommendations, and increases the overall value to enterprise brands thanks to the inclusion of sophisticated tools and functionalities.
They offer five major benefits to businesses.
#1 Digital Experience
The digital experience platform helps businesses craft behavior-driven experiences for employees and consumers. It makes it fast and easy to craft personalized content, promotes collaboration, and allows you to better anticipate customer needs. In doing so, you can create a meaningful connection between your brand and its customers.
The DXP is driven by real-time behavioral data that helps push continuous innovation and improvement. It centralizes the way you build, manage, and optimize digital customer journeys. Finally, the API-first architecture makes it easy to integrate with vital back-end business systems and tools to better manage customer interactions.
#2 Testing and Experimentation
Success requires risk-taking. That inevitably results in mistakes. But that's okay. It's only through testing that you can see what works or what doesn't.
Optimizely offers advanced A/B testing, multivariate testing, and performance support businesses need to constantly improve their website without wasting money or bandwidth. This empowers you to learn from every interaction and then respond quickly.
Over time, this promotes agility, letting you respond to consumer behavior and take bold risks.
#3 Personalization
Every data point represents a person with their own unique set of needs, goals, and expectations. Through your data, you can create a more humanized digital experience for every customer. Optimizely doesn't just tell you where a customer has been, it also lets you know where they're likely to go. This personalization helps you tailor interactions to every customer.
By tracking behaviors, you can leverage data to identify your audience, segment them, and then craft messaging that they're most likely to respond positively to.
#4 Ecommerce
To differentiate yourself in a saturated marketplace, selling comes down to storytelling. Through stories, you can build connections, establish trust, and make your audience feel something.
Optimizely helps businesses build messaging that aligns with consumers' interests and needs. The B2B commerce cloud platform offers powerful functionalities with prebuilt content, marketing, and sales frameworks. This helps centralize the marketing and sales process. It also facilitates connecting with customers on a personal level.
Optimizely's full-stack ecommerce solution comes with front-end and back-end digital marketing content tools.
#5 Content Management
In today's digital landscape, content is king. Whether it's improving SEO or driving consumers down the buyer's funnel, your content is what fuels everything.
Optimizely's content management system empowers teams to view their content strategy as a combination of art and science. They create technical architectures, define outcome-based analytics, and help plan orchestrated journeys. This includes in-system collaborations and editorial fidelity.
Ecommerce Companies Should Consider Partnering with a Web Developer
The Episerver Optimizely merger is an exciting proposition for existing customers. It integrates two powerful systems, combining Episerver's CMS and digital experience platform with Optimizely's powerful data analysis and testing systems.
If you're in the world of ecommerce, a replatforming on Optimizely could be the ideal move. But to do that successfully, it helps to work with Guidance, an Episerver Solution Partner, that has experience with the systems, knowing them inside and out.