Successful online retailers understand that a high-quality customer experience doesn't end with the buy button. That's one reason Guidance partners with companies that are market leaders in specific segments of the ecommerce buying journey to help their clients succeed. When it comes to merchants like SCUF, T3 Micro and Popcultcha, Guidance and Signifyd teamed up to ensure that the buzzy brands provided a friction-free checkout experience. Signifyd's machine learning solution sees to it that legitimate orders are not incorrectly declined, leaving customers disappointed and potentially insulted by the insinuation that their orders were not proper.
The goal was to elevate the brands' order approval rates and optimize the revenue they gained in return for the cost of acquiring customers. It was mission accomplished when it came to SCUF, a creator of high-performance gaming controllers, T3 Micro, a maker of sleek and innovative hair-styling tools, and PopCultcha, the seller of products celebrating pop culture.
SCUF was facing a challenge with excessive declines when it turned to Signifyd's Commerce Protection Platform.
The Signifyd Commerce Protection Platform uses machine learning and big data to automate order flows and instantaneously sort legitimate from fraudulent orders. The platform's Revenue Protection solution relies on hundreds of signals based on transaction characteristics and consumer behavior to render ship-or-don't-ship decisions. Because Signifyd's Commerce Network includes thousands of merchants selling in hundreds of countries, Signifyd has prior knowledge of more than 98% of consumers shopping online. Before SCUF deployed Signifyd, it had a double-digit decline rate and its risk experts knew that s they were turning away had to be from legitimate customers.
Signifyd helps the game-controller brand maintain its customer obsession across the entire buying journey. For instance, SCUF ensures that checkout will be friction free and that orders will be confirmed instantly and fulfilled without delay. The brand understands that customer experience doesn't end when a shopper clicks "buy."
Few experiences are more frustrating for consumers than visiting a website and discovering just the right product only to be refused by a merchant when it comes time to pay and initiate delivery. SCUF relies on Revenue Protection's instant decisions to speed delivery and to ensure that fans of SCUF's personalized controllers have them in their hands when promised.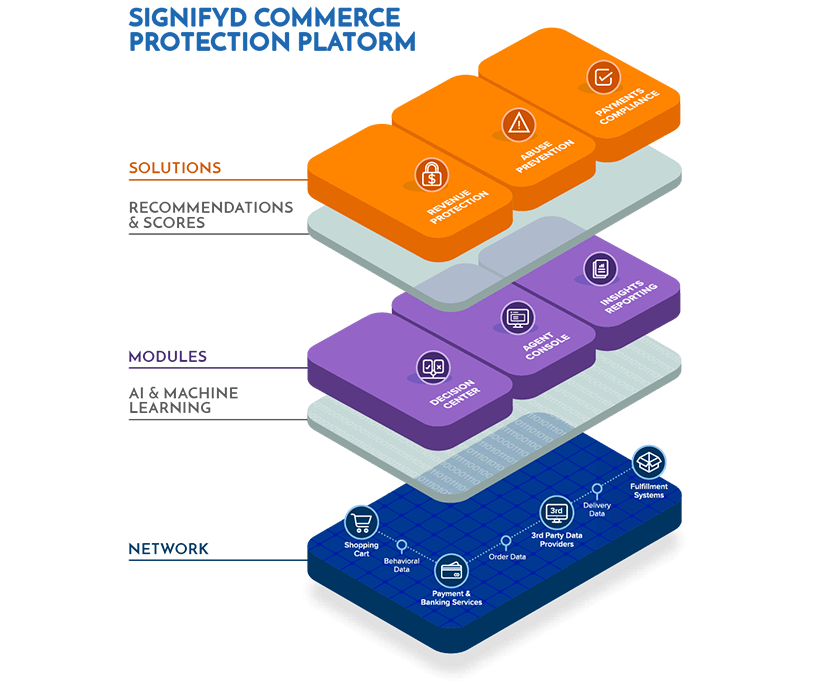 After deploying Signifyd, SCUF now approves more than 98% of its orders, much improved from its pre-Signifyd performance. And while the company is shipping more orders, Signifyd's solutions have all but eliminated fraud chargebacks. SCUF can ship more orders, knowing that Signifyd provides a full financial guarantee should an approved order turn out to be fraudulent. Moreover, the solution's automation saves SCUF from conducting cumbersome manual fraud reviews, which slow orders and take time from agents who could otherwise be focused on SCUF customers.
T3 Micro was facing its own challenges with order approvals back in 2017. The innovative company was declining 13% of its online orders. Even at that, chargebacks were growing, approaching .7%. Guidance suggested Signifyd, which was able to push T3's approval rate to 99.5%, making declines a non-factor. On the chargeback front, help also arrived with Signifyd. T3's nearly .7% chargeback rate dropped to .1%. While the numbers look small, they represent hundreds of thousands of dollars a year.
Popcultcha — which sells popular culture artifacts ranging from Captain America socks to life-sized Incredible Hulk statues — represented another success story for the Guidance and Signifyd partnership. Signifyd was able to move the pop culture emporium's approval rate to nearly 100% — 99.6% to be exact. Meanwhile, Signifyd has reduced the retailer's chargeback rate to .5%.
For all three retailers, of course, there are dollars behind every one of those sales that are no longer being declined, but saving a single sale is only the beginning when it comes to Signifyd's return on investment. Every false decline is a dramatic instance of a poor customer experience.
Think about it: Behind every incorrectly declined order is a disappointed customer. Potentially a frustrated customer. And quite likely a former customer. Nearly 58% of consumers said they would quit shopping with a retailer that declined their order for no good reason, according to a consumer survey conducted for Signifyd by market researcher Upwave.
The initial false decline leads to a complete loss on the lifetime value of that customer in more than half the cases. It's a case of the cure being worse than the disease. Fortunately, SCUF Gaming, T3 Micro and Popcultcha figured that out early and they are now reaping the rewards of their foresight.