The ecommerce platform wars are underway and they will have huge implications for merchants. In 2016, Salesforce acquired Demandware. And earlier this year, Adobe
bought
Magento for $ 1.8 billion and Salesforce continued its buying spree with the acquisition of CloudCraze, a B2B digital commerce platform. These acquisitions make a lot of sense for all parties. Here's an overview of how the Adobe/Magento acquisition will likely benefit retailers.
How Adobe and Magento Complement One Another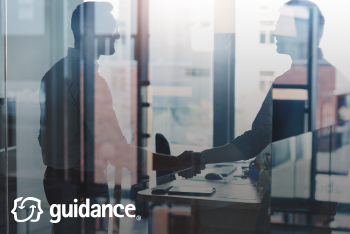 Adobe and Magento complement each other well. Adobe is a leader in experience management, especially when it comes to features like search, mobile, analytics and personalization. They're at the cutting edge of using artificial intelligence (AI) to
personalize
the user's journey, an approach that's becoming the
gold-standard in ecommerce
.
Magento website development
, on the other hand, brings a deep background in ecommerce functionality that doesn't quite exist in Adobe Cloud today. This is particularly true when it comes to its
B2B features
, which have been greatly expanded with the introduction of
Magento Commerce 2.2
. Putting these strengths together means that retailers will be able to benefit from the best of both worlds -- Magento's long history in ecommerce and Adobe's advanced CMS and DAM capabilities with Experience Manager.
The Value Add For Retailers
Content and Commerce
A platform that combines custom-tailored content with ecommerce functionality will provide synergies that have never before existed at the enterprise level. Specifically, it will unlock opportunities for merchants by allowing them to interact with customers on a deeper and more relevant level.
B2C companies beginning to employ this approach can provide a taste of the future. Consider the sportings goods retailer
REI
, which offers personalized content based on past purchases and habitual shopping preferences. Buy a pair of boots from their site, for example, and you'll soon receive guides to hiking trails near you, trekking tips from experts, and access to online communities where you can discuss and share your passion. This is one example of successfully marrying content and ecommerce.
Of course, B2Bs have used long used old school content to generate leads and build relationships, but the Adobe/Magento integration will open up an unprecedented specificity and scale in the way meaningful content and experiences are delivered to the right prospects.
Highly Advanced Targeting and Personalization
Adobe has proven itself as the best in the world at personalizing the user's journey for enterprise level brands and retailers. They do this by deploying
AI algorithms
to sift through customer web habits, product preferences, and browsing history.
These cutting-edge analytic tools are what allow Adobe to automatically predict what products and services consumers will be looking for even before they begin a search. This kind of anticipatory knowledge will help business craft experiences that are immediately relevant.
A 360 View of the Customer
Today, the customer is king. That means that anticipating their needs is critical. Predictive analytics is one piece of the puzzle. But you also need to understand the customer at every stage of their journey with your brand.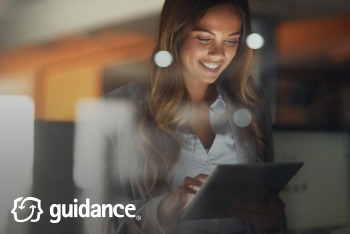 If they are contacting your customer service, then you have to know immediately what products they already own. You'll also need to anticipate what how-to guides or installation manuals they need and what channels to contact them on.
The Adobe/Magento partnership will give companies an unrivaled ability to understand their customers from the inside out so that that they can respond to them in real-time, on the most suitable channels, and with the most relevant information.
Takeaway
The collaboration between Adobe and Magento is big deal for merchants. It combines the strengths of two companies who are the best at what they do -- delivering personalized content and seamless ecommerce shopping features respectively.
By integrating these features, retailers can benefit from a best of both worlds approach. The future of ecommerce will be found at the intersection of custom-tailored content and ease-of-shopping. And that's exactly what the combination of Adobe and Magento is designed to deliver.