THEIR STORY
For 25 years, Munchkin has been developing new and innovative products for parents, babies and children. In order to keep up with the expectations of modern parents, Munchkin needed help developing a mobile subscription service, application and website for its new grass Fed Formula. This comprehensive mobile solution provides all of the conveniences and preferences that time starved parents require given their busy schedules. Parents can easily create and manage their subscriptions across any device and at any time they choose.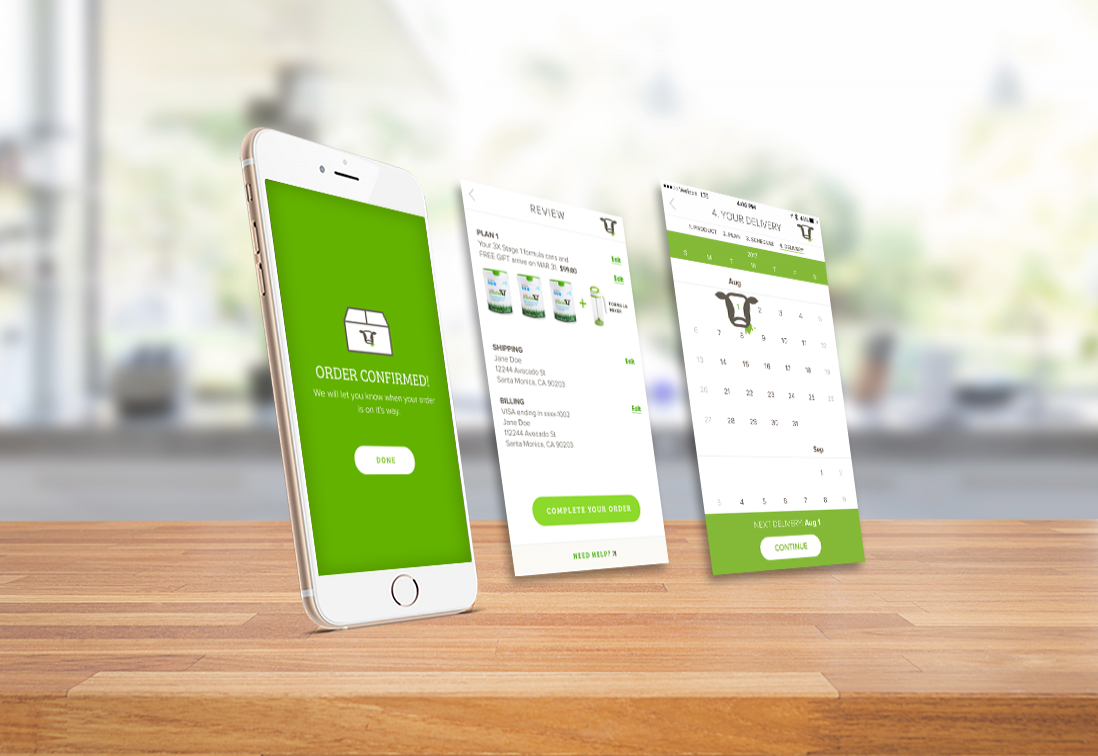 INNOVATIONS
Mobile Subscription Application Development
Magento 2 Integration module with the mobile application
Personalization tools, including a formula estimator
Delivery flexibility with multiple shipping addresses
Real-time push notifications
Value with free shipping, discounts and a free hand-selected gift with every 3 can delivery integration
Convenient and easy to use calendar
SOLUTIONS
Guidance built the Munchkin Grass Fed mobile subscription application and Magento 2 module for its website. It was important for the mobile application to connect emotionally with new moms and deliver a brand experience they could easily trust. Guidance created a mobile application that was easy to use and intuitive. The mobile application had several important features such as; conveniently skip a delivery, cancel or update the subscription with one touch. It also featured real-time notification on orders and a refer a friend program.