by Jason Meugniot, President & CEO, Guidance
This year, to support the growth and success of its Enterprise customers, Magento introduced several moves focused on strengthening the Magento Solution Partner Program.
As Magento Enterprise merchants' needs continue to evolve, their success depends, more and more, on the quality, technical depth, track record and expertise of their Magento Solution Partner.
There are only a few Magento Solution Partners in the US driving the mid- and enterprise-level retail market. And Guidance leads them all with more implementations and more Magento licenses sold.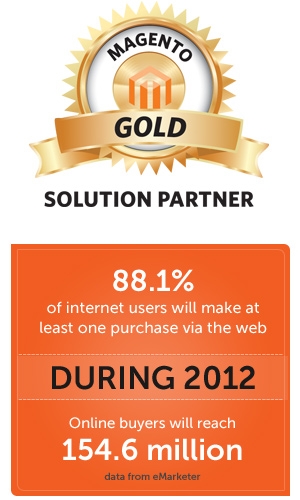 Leading all other Magento Solution Partners in quality and sophistication, Guidance provides the US market with:
As a Diamond sponsor at Magento Imagine this year, Guidance will be onsite at the Las Vegas show this year to meet with merchants and Enterprise retailers.
If you are considering a move to Magento Enterprise or want to learn more about how mobile and tablet computing are changing the face of eCommerce, come visit us at Imagine.