by Brian Beck, SVP, ecommerce & Omni-channel Strategy
You know you need an ecommerce strategy, but you're in analysis paralysis.
Your first and perhaps greatest hurdle is selecting the right platform (or re-platform). It's a significant investment of time and money that can yield real returns and competitive advantages for manufacturers, distributors, and brands if done correctly.
Mid-market B2B companies invest anywhere from $250,000 to several million dollars and spend about nine months to two years to launch an ecommerce presence.
Making the wrong platform decision has serious consequences.
It's better to invest time now to document your requirements, compare platforms, and understand how your organizations and processes need to evolve if you're going to take advantage of an ecommerce platform.
First, you need to understand why you need an ecommerce platform.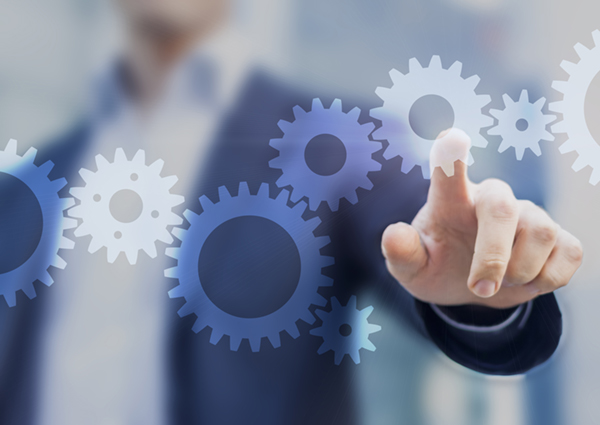 Understand Your Drivers
Because of the "Amazon Effect," 88% of business executives are purchasing products and services online. They now expect consumer-level experiences from their B2B partners. Companies are feeling market and customer pressure to invest in ecommerce because they want to:
Participate in many-to-many marketplaces (i.e. Alibaba and AmazonSupply)
Shift procurement to the Internet from EDI
Place orders from their mobile devices
Empower their sales force to become strategic, reducing manual tasks and enabling off-hours ordering
These are some of the broad drivers of B2B ecommerce services. Your company might care about something different. But if you don't have a clear understanding of your needs, you'll solve the wrong problem.
Afterall, 27% of B2B transactions are expected to move online by 2020. You need to be there if you want to meet and exceed customer expectations, empower your sales force, create efficiencies, and build competitive advantage.
Now that we understand our stakeholders' needs, let's examine our capabilities.
Perform A Realistic Self-Assessment
If your organization isn't ready to tackle ecommerce, it doesn't matter how well you understand why you need a solution. You won't have the support, resources, or strategic alignment to get the job done.
What are your current capabilities? Do you have people who can run with an ecommerce project, to set it up or own the platform once it's live?
Do you understand your current processes (sales, service, inventory, fulfillment, etc.) such that they can be automated through ecommerce, or at least supported and made more efficient? With ecommerce, your customers can track their orders, address questions online (product, technical, installation, and otherwise), and generally self-service. In turn, you get a new level of insight and analytics on your customers' preferences.
If you've got your internal resources lined up, great. But is ecommerce central to your company's overall strategy? If it isn't a priority, you increase the odds of failure. Strategy alignment is a must before embarking on an ecommerce platform search.
Answer These Questions
Here's a quick checklist for you:
1. Do you understand your company's overall strategy and competitive differentiators?
2. Have you assessed your current resources (and identified the resource gaps)?
3. Have you clearly defined and outlined your ecommerce opportunity?
4. Have you documented your system requirements?
5. Do you have a detailed and objective platform selection process?
If you ticked No to any of these questions, you're not ready to select a platform. Retrench.
But if you have five Yes's, you're ready. You can select a platform that will last you seven to ten years (at least).
It's time to start preparing for growth.
_____
To further define your B2B Commerce strategy, meet with us at eTail West in a couple of weeks! Brian will chair the B2B track and will highlight many actionable strategies. To schedule a meeting, please contact us today!