Most people get that mobile web design is really important, but few businesses manage to get it right. The elements of a successful approach to digital layout are well-known. However, integrating them in the right mix to create a phenomenal user experience is another matter.
Companies that can imagine things from a
customer-centric view
are the ones aiming in the right direction. With that in mind, how can your business hit the bull's eye when it comes to mobile?
Small Screen, Big Challenge
To begin with, small screens present a big challenge. There's not a lot of real estate on mobile devices and
customers attention spans
have been shrinking too. Consequently, you have to be very focused, concise, and relevant in how you communicate with your end users.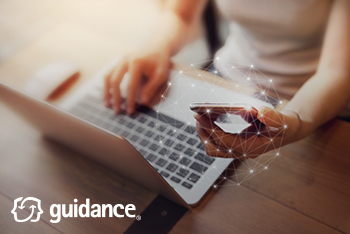 How can you turn constriction into an opportunity? You can start by looking at how users experience your brand on all devices--mobile, desktop, and tablet. Please note how mobile comes first. Then, you begin applying a hierarchical outlook. For instance, what aspects of the desktop experience are essential, and which should be cut.
Finding the Right Mix of Usability, Visuals, and Content
In fact, successful web design in a mobile-first world needs to consider three elements--usability, visual language, and content. Ultimately, the impression your brand creates comes down to these three components.
Whether you have an in-house development team or an external design partner, their job is to explain how these facets work together and the choices and tradeoffs you need to consider as you try to achieve the optimum mix.
The decisions you make should be informed by a number of factors. As you examine the impression your brand creates--via desktop, tablet, and mobile--ask yourself, what are the most important aspects of your business that need to be conveyed?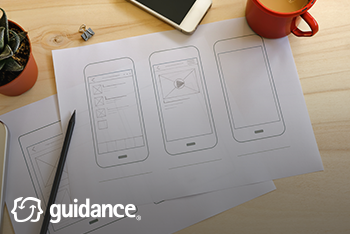 You'll need to include
analytics
, customer interviews, and other forms of consumer data as you try to visualize the information, features, and experiences that matter most to mobile users. Equally important, you should be looking to zero in on the qualities that truly define your business.
Takeaway
Mobile-first
has become something of a buzzword, but it can mean different things to different people. It's extremely important to get every relevant person in your organization on the same page when it comes to understanding what this term means.
When you do a mobile-centric approach it can be a highly effective way of honing your brand and delivering a unified and high-quality experience across multiple types of devices.
Getting your team to examine the end user's experience across all platforms is an important step towards defining your business's core digital persona, which you hope to convey succinctly at all touchpoints.
Ultimately, your mobile web design should be a reflection of the things your company does best. If you are working with an agency, you still need to understand your best practices and how your brand comes across on different devices. Otherwise, you risk buying into the wrong "solutions."
In sum, mobile-first entails a "less is more" attitude. It requires you to think through what features and experiences really matter, and which are extraneous. You can think of it as a bit like archery--you have to take in the big picture, but then set aside what is peripheral as you zero in on the small circle at the center of the target.