The most productive partnerships bring mutual benefits to both parties and the marketplace. Shared obsessions, mutual respect, and an ambition to change the world are just a few of the traits that typify symbiotic business relationships. If you want to set the world on fire, then it helps to have a partner that gets you -- and who can draw the most out of you. Learn more about maximizing partnership effectiveness from Guidance below.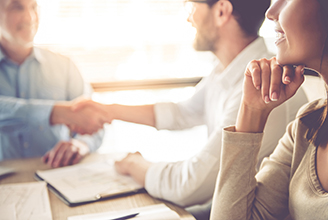 At Guidance, we are an extension of our client's business and are committed to adding tremendous value. If, for whatever reason, we think we can't add significant value, then we will help you find a partner who can. However, it's no coincidence that Guidance partners include many of the world's leading digital commerce partners who have proven to grow a retailer's business 2-3x faster than the market average across the board.
Partnerships Plan for Prosperity
When working with a new client, we begin by drafting a roadmap for success. This initial phase entails a process of close consultation, which is largely focused on goals. In the initial conversations our primary goal is to help clarify objectives and define strategies, but there's also a huge emphasis on education from both sides, sharing our industry experiences and learning the nuances of a new brand.
However, at Guidance, we believe you have to go beyond traditional measures of success. This is particularly true in times of commerce disruption that we are seeing in today's marketplace. In short, when you are considering a digital commerce partner, you need someone who can help you navigate a fast-changing landscape where conventional rules no longer apply.
There's No Substitute for Experience
In fact, you need someone who has a certain depth and breadth of experience in the emerging online marketplace. Put simply, there's no substitute for the practical know-how and maturity that comes from toiling in the digital trenches, so to speak, on a daily basis for more than a decade as Guidance has.
We believe our clients can take comfort from the fact that we've been a leader in our industry for more than 10 years. As a result, I believe we possess insight and a nuanced understanding of the marketplace that few can match. Sometimes, clients are reluctant to work with a partner who has built a relationship with their direct competitors. However, at Guidance, we never share sensitive client information with other clients, though we do aggregate data in ways that provide industry insights to all parties. Potential clients should realize how powerful this intimate experiential insight into the marketplace can be.
How the Right Partner Empowers Your Business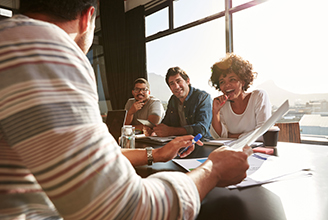 A partner with insights obviously builds internal knowledge and can lead to gains across the business, but what specifically does that mean? How exactly does a partner's experience lead to action and improved outcomes?
Efficiencies. From technology decisions to design approaches, and even to the methodology your partner uses during implementation. Somebody who's been there before and knows your industry doesn't have to experience the growing pains all over. They've done it, and as a result these decisions that might normally take a week to research and decide upon (with uncertainty) can now be made through a phone call.
Time to Market. Customer trends and market conditions are shifting faster than ever. Businesses have to respond more agilely or they risk irrelevance. Consequently, time to market will be even more decisive as first movers have always held a competitive advantage. In an era when creative ideas can be turned into products almost overnight, it is imperative to pick a partner with the experience to get you up to speed.
User Experience. Today's UX and UI design is about more than what looks good. In commerce, the most important factor is often conversion. Every audience requires testing and tracking, but a firm with experience can get you started at a much higher benchmark.
Magento 2.0 is a prime example. Guidance was one of the first commerce service providers (CSP) to test and roll out a live store based on this cutting-edge and industry-shaping technology. We have gleaned insights and lessons from experiences like that, which can be applied to all our partners.
Takeaway
Successful business partnerships depend on a lot of variables. Identifying and setting common goals, open communication and an ability to learn from each other are important prerequisites. It's about harnessing energy and experience in pursuit of a shared vision that unleashes the kind of creativity that can take your business to a whole new level.