Imagine that companies can not only add "Buy Here" functions wherever they see fit across websites, social media platforms and even text messages, but can also adjust the messaging or show a different video based on if you just came from a news site or a competitor's social media page. That's what Episerver does.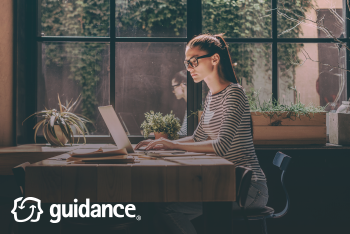 When strategizing how to increase sales, optimizing the customer experience is a topic that often arises. With the current landscape of modern commerce, the decision to purchase can be made anywhere and customers expect to be able to act on that impulse when they get it. As a result, many eCommerce platforms focus on being available on multiple channels, making it easier for customers to engage with them in a medium they are comfortable with.
What is Episerver?
Episerver takes it a step further and serves as the intersection between digital marketing, content management and commerce. From having variable copy on landing pages, to fully personalized email communications, to custom follow ups for abandoned carts, Episerver empowers companies with an added dimension when it comes to tailoring the customer journey.
Episerver is much like other platforms if you break out its components: digital marketing, eCommerce and content management. Many CMS or content management systems, allow authors and content managers to customize web pages. Any successful eCommerce solution will allow users to create and run campaigns across many different channels along with insights to monitor product performance. And most all marketing tools enforce segmentation, track analytics like open rates for emails and some even track customer behavior. However, Episerver can do it all.
Not only does this empower businesses to strategize on a different level than before, but it also consolidates the need for multiple systems which, in turn, saves time and money. Maybe not with just upfront subscription fees but after taking into account the cost to update integrations and API scripts whenever the strategy changes, between time and labor, Episerver provides a strategic advantage to those who use it.
Create Omnichannel Campaigns in Minutes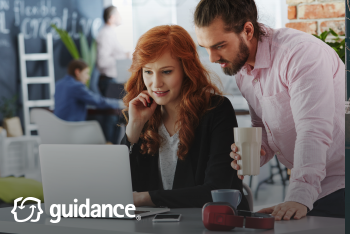 Creating campaigns
and publishing to multiple different channels in Episerver is easy.
Episerver
Personalization
observes and learns customer behaviors and then presents them with relevant content most likely to result in conversion with its machine learning capabilities. So, for instance, if a customer visits a few different product pages and puts one of them in a shopping cart that becomes abandoned, Episerver can automatically email that person (at a time they are most likely to open it based on previous email opening behavior) with messaging about their abandoned cart, the products from that cart listed, suggestions for other products that were bought by other customers who took a similar click path, and even an exclusive discount code to close the sale.
Third Party Add-Ons
Along with its core offerings, Episerver supports a series of integrations and plug-ins from within the
Add-On Store
. Unsure of how to use or implement some of these extensions? Join the over 38,000 other members of the worldwide Episerver community of developers and professionals sharing ideas and best practices. Be sure and hire a trained, certified and experienced Episerver solution partner (For example, Guidance has been an Episerver trained and certified partner for over 10 years) to ensure that the system not only helps achieve key performance indicators (KPIs) but also has a mechanism for tracking and analyzing if it's happening effectively.
Expansion and Growth
What is most appealing to companies about Episerver is its industry-leading Content Management System (CMS) features and functionality. Because of the ease with which users can create campaigns, along with the personalization offerings, not only does the software create scenarios in which customers are more likely to buy more quickly, but with unlimited capacity, it also has the bandwidth to handle an influx of business without requiring additional costs and time to support it. Add in that the average Episerver client launches their online store in just 90 days and it's no wonder they have processed over $18B of transactions amongst their 8,800 worldwide customers.
Sales Channels
With respect to commerce, Episerver is emerging as a leader in both B2C and B2B. Offering
solutions for retail, direct to consumer, wholesale and B2B
, the system supports whatever sales channels are already in use and allow companies operating in just one area to consider expanding, or at least understand how to when the time comes, without incurring additional costs.
To learn more about the Episerver platform or schedule a demo, please
contact Guidance.
As an
Episerver Partner
, Guidance is well-equipped to help your business maximize the benefits of the Episerver platform.