If your business isn't going mobile, then it's probably heading nowhere. More than ever, consumers and commerce are migrating to smartphones, tablets, and other portable devices. The trend is unmistakable: mobile is not just the best channel for reaching customers, it is fast becoming the only viable way of engaging them.
Mobile is the Consumer's Personal Hub
Mobile is now by far the most preferred way for consumers to interact with brands and retailers.
Here are a few facts and stats that show where things are heading:
Traffic via mobile represents more than 50 percent of visits for many sites (Guidance Client Data).
Mobile shopping carts are up more than 70 percent year over year (Guidance Client Data).
Over 70 percent of emails are now opened on mobile devices (Guidance Client Data).
The impact of mobile is greatest in B2C and
retail
, but its
influence increasingly extends to B2B
as well. Growth, in particular, is being driven by
Millennials
, but adoption rates are even higher among pre-teens who have embraced mobile to shop for apparel, cosmetics, and media.
Mobile penetration in the B2B sector
, where desktop usage still dominates, is lower (it's about 30 percent). However, portable devices still play a role and should not be ignored because they represent a significant opportunity. For example:
People in B2B are using mobile web to do their jobs.
Scientists, professionals, procurement officers, and others utilize mobile to conduct research that informs purchasing decisions.
Mobile is greatly empowering salespeople in the field to make presentations and conduct product demos via apps and videos.
Presently, mobile is underutilized in the B2B realm, but it has the potential to confer a significant competitive advantage.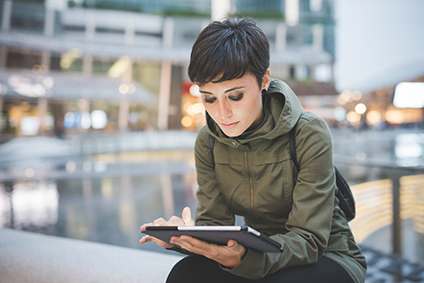 Mobile is More Than just eCommerce
Transaction rates on mobile devices are not as high as desktops, but that should not fool anyone into underestimating the value of this platform. Mobile is not just about eCommerce. It is about consumer engagement,
customer service
, gaining insight into digital usage, and much more. For example, unfulfilled mobile shopping carts can tell you a lot about customer intent and how to reach consumers on additional channels.
It's important not to hold mobile to the same standards as the desktop. Thinking about
novel ways you can harness mobile
-- using it to drive traffic to your stores, supporting other sales channels, and gleaning insight from customer searches and behavior -- is becoming an imperative. Your goals need to evolve and adapt to the potential that mobile represents if you are to get the most out of it.
Optimize Mobile For eCommerce
There are bound to be bumps along the road as your business ramps up mobile. The platform has unprecedented potential, but there are challenges as well. For instance, transactions and checkouts are more difficult. Therefore, you need to make sure that your user experience accommodates both fingers and smaller screen sizes. In particular:
Make sure search boxes are prominent and easy to read and use on mobile devices.
Experiment with mobile-friendly payment options like PayPal and Apple Pay.
Make sure product images and banner ads are optimized for portable screens.
Integrate with Google maps to automatically fill out customer addresses.
Takeaway
Companies need to cure themselves of Desktop Only Disorder or they will quickly find themselves quarantined from their customers. Desktops had their day, but their relevance is rapidly diminishing. Mobile is longer an option. Rather, it is the unifying force in commerce and the central way of acquiring, connecting, and staying engaged with your customers.
Guidance can help you optimize your mobile eCommerce strategy.
Contact us today
for additonal information.