Guidance is full of the holiday spirit. This December, employees have donated new, unwrapped toys for ABC7 and Southern California Firefighters' "Spark of Love Toy Drive", and gently used clothing for a local homeless shelter.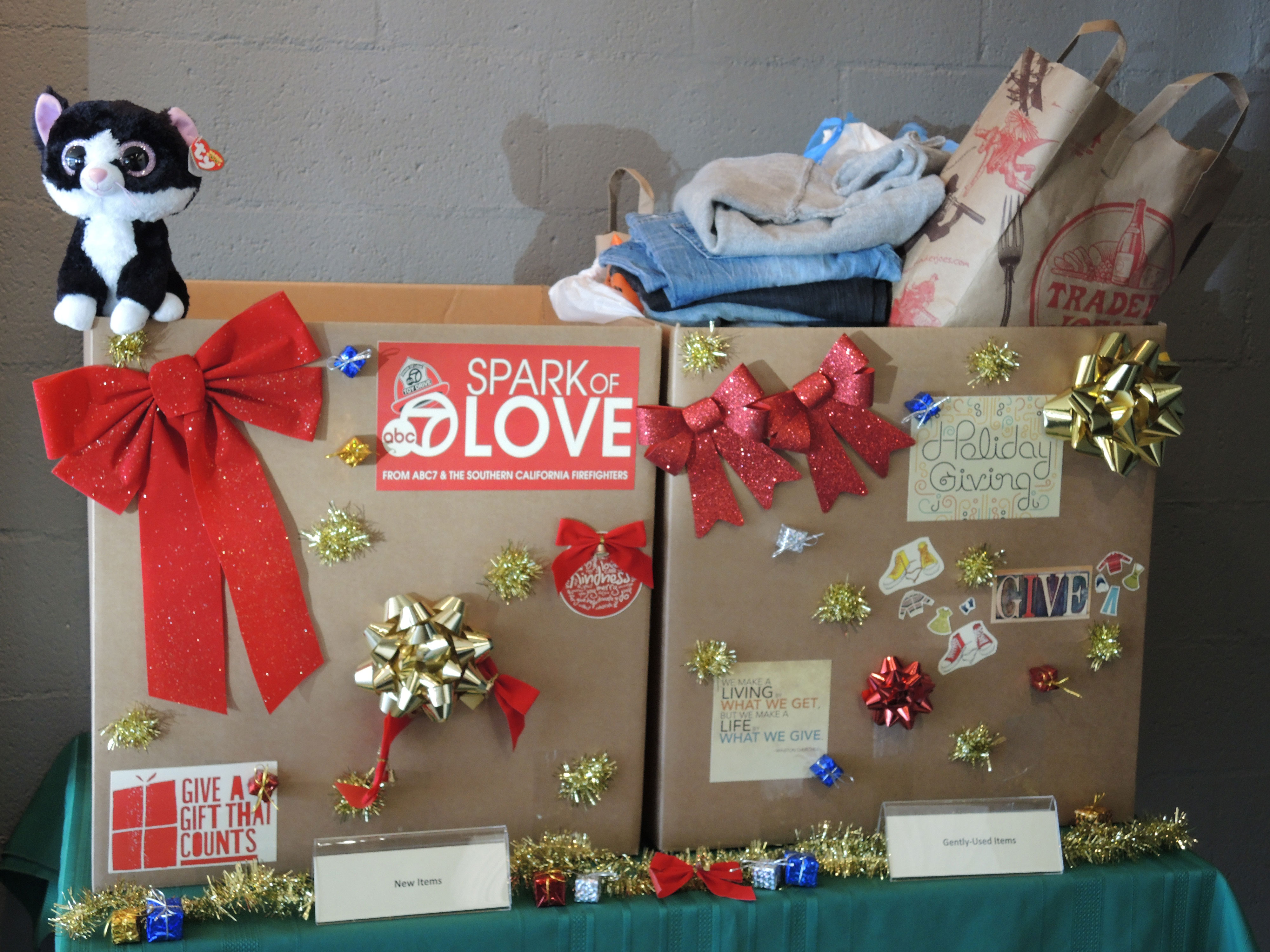 Over the past two decades, the "Spark of Love Toy Drive" has successfully collected more than 7.5 million toys for underserved children and teens. With love and support of donors and sponsors, kids across Southern California receive a new toy each holiday season.
Donations of any size help ABC7 and the Southland's firefighters make a difference in a child's life during the holidays. All net proceeds will go to buying toys or sports equipment for children.
Drop off a new, unwrapped toy or sports equipment at any local fire station. Firefighters from Los Angeles, Orange, Riverside, San Bernardino and Ventura counties along with Los Angeles City firefighters will collect the gifts and distribute them to underserved children in our local communities.
With help from "Spark of Love Toy Drive" donors, partners and sponsors, more than 500,000 toys were collected last year. This year, ABC7 hopes to double this number.
Help spread holiday cheer and donate today to "Spark of Love" or your favorite charity.
Happy Holidays!