This may come as a shock to those that have not seen some of the latest research, but here goes.
B2B eCommerce is more than twice the size of online retail commerce, according to Forrester Research, and growing more rapidly, to boot.
Additionally, Frost and Sullivan forecasts that by 2020, 27% of all B2B sales ($12 trillion worldwide) will be conducted exclusively online.
This is compelling research with significant market implications. As of 2017, if you are not at least planning a comprehensive B2B digital commerce experience for your business, then you are at definitely at risk of being outpaced by the competition.
B2B Business - Digital Business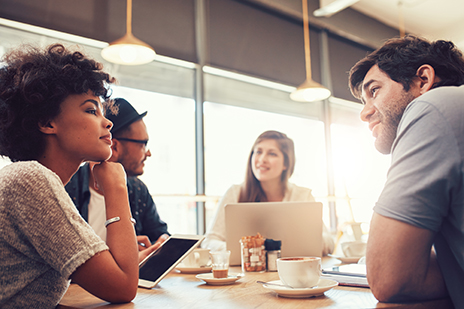 Digital is becoming more prevalent in the B2B world than ever before. Progressive B2B companies are rapidly eschewing traditional channels for digital ones, and with very good reason. According to Magento, an astounding 93% of B2B buyers prefer self-service information and the ability to buy directly from vendors online.
If you're a player in the B2B space, you're undoubtedly familiar with the ever-growing customer demand for digital. We have all seen and lived through a total digital shift, conditioning us to conduct nearly every aspect of our lives online. So why shouldn't B2B follow suit?
Many companies are embracing to a "total commerce" perspective rather than viewing B2B as a separate entity. If you haven't begun thinking in this way, then you're already a step behind. Whether you're just starting to consider revamping your B2B practice or in the throes of strategy planning, this guide will help navigate the changing landscape and open your eyes to the many options available to you, including CSPs that can lend a strategic hand.
One Size Does Not Fit All
Finding and implementing the right digital commerce platform can be tricky for any business. But the good news is that there's a slew of B2B technologies to consider,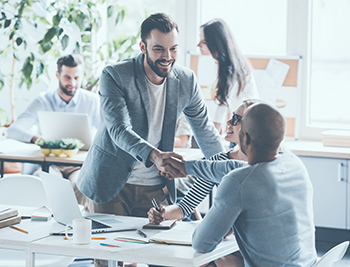 from B2B-specific platforms to B2B functionalities within established enterprise players. B2B feature sets are becoming standard issue, and we're even seeing B2C providers making moves to enter the space. It is not one-size-fits all, nor can it be. That's why you should be equipped with the right questions and be aware that technology alone cannot deliver a successful shift to B2B eCommerce. The right strategy plays just as crucial a role.
Modern B2B platforms offer a wealth of benefits, including expanded reach, empowerment of sales and customer support teams, and self-service functionality, which is overwhelmingly preferred by B2B buyers. Not surprisingly, customer expectations are set by B2C experiences, so merging rich content with strong commerce capabilities is a sure bet when it comes to digital B2B success.
This white paper will help cut through the chase as you get started on your journey toward modern B2B digital commerce. How do you go about choosing the right platform? What strategies should be considered to properly make a platform selection? What are some of the trends and insights that an experienced CSP like Guidance can provide? And when is the right time to invest in a new platform?
Takeaway
The time is now. Customer expectations are planted firmly in the digital space, and you must meet them there or risk losing them entirely to someone who already has. Luckily, eCommerce platforms are more robust and affordable than ever, with rich B2B features that can make the transition seamless for all. And when it all feels daunting and you overwhelmed, industry veterans like Guidance can bring you back into focus with in-depth clarity and expertise. Start by downloading our most recent B2B white paper here: