Consumer e-commerce businesses have always been ahead of their business-facing counterparts in the adoption curve. B2C brands and retailers have been honing the use of personalization in one form or another for more than a decade, but it's B2B that's always had the most to gain.
These are the three most important factors for businesses to consider when implementing personalized e-commerce.
Timing of Information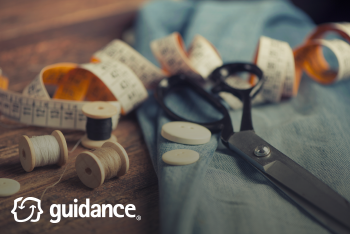 Your users should feel like they are interacting with a site that anticipates their queries. Tailor your customer's digital journey to what they might experience dealing with a sales representative. Proactively deliver information before they pick up the phone to call you. Understanding behavioral analytics to deliver a very meaningful buying experience is critical to your success. Predictive analytics is one of your best tools to optimize your conversion rates.
A customer visits your HVAC website ready to order replacement filters for their system. The homepage banner displays the exact part they came to buy plus an upgrade option the customer viewed last week. They ordered in a matter of seconds, and your business can now focus on relevant up-sell and cross-sell opportunities.
Self-Service Support
A customer portal is the best tool for self-service. Your customers expect to engage and interact wherever and whenever they choose so it is imperative that your company meets this fundamental expectation. The portal delivers speed and convenience for your customer and less wasted time for your sales reps. They can include order status, maintenance schedules, user manuals, alerts, and reduce the time your team spends on routine tasks that the customer would like to handle directly on your site.
Relevant Content
Business clients are used to account managers emailing them manuals, documentation, product catalogs, etc. so the bar for relevancy is high. Help your clients do their jobs by supplying how-to articles, professional tips, installation guides, and instructional lessons from industry experts. Relevant content will help you deepen your relationship with your customers and establish brand credibility.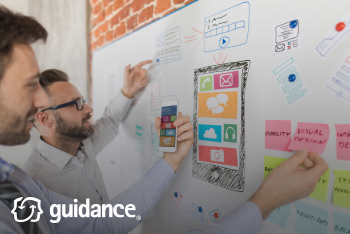 Analytics behind this content also creates sales intelligence. If you understand the data behind what customers are doing on your site, what content they consume and the frequency thereof, then your sales team can target them for incremental sales opportunities which have a very high likelihood to convert.
Takeaway
Customer relationships are at the heart of B2B. Personalization tools and methodologies pioneered in the consumer markets can help manufacturers and distributors build and maximize these relationships. When done correctly, personalization can be a very effective tool for driving additional sales and increasing overall customer satisfaction for your business.