Flexibility, speed, and ease-of-use are three attributes you hear people talking about a lot these days. Digital customers expect seamless shopping experiences and businesses must respond agilely to deliver them. Conversion rates depend on making all touch points with the consumer as simple, hassle-free, and responsive as possible.
Ecommerce executives get the picture. They need solutions that will actually deliver the goods, so to speak. Case in point, Payment Enhancements in Magento 2.1, a platform that provides the kind of industry-leading flexibility and scalability, which accelerates growth, maximizes efficiencies, and turbo-charges conversion rates.
So all of this begs the simple question:H ow can payment enhancements in Magento 2.1 specifically benefit your business?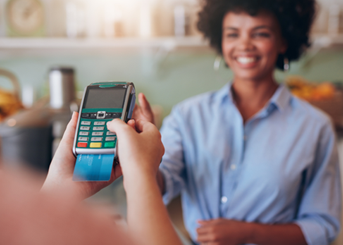 Faster, Easier, and More Secure Checkouts
Abandoned shopping carts are one of the biggest difficulties for online retailers. The problem is easy to discern. Slow page loads, frequent redirects, and cumbersome data entry forms cause impatient customers to abort the checkout process.
In fact, findings by the
Baymard Institute
show that consumers desert their online carts 68% of the time. The rise of mobile sales, which now makes up 30% of commerce altogether, highlights this issue even more. Increasingly, successful e-commerce depends on streamlined checkouts, minimal data entry from the consumer, and interfaces suited to mobile screens.
A More Seamless and Secure Customer Experience
PayPal is the most trusted name when it comes to online payments and its In-Context checkout is second to none when it comes to speed, security, and ease-of-use.
For businesses, the In-Context checkout offers other decisive advantages as well. To begin with, PayPal is responsible for keeping customer data secure so that you can rest assured that all transactions meet industry standards protecting online credit card transactions.
With In-Context, consumers enter account credentials one time, which PayPal is responsible for handling. As a result, your customers avoid being redirected to cumbersome data entry forms or enduring multiple page reloads before completing a transaction. With easy-to-use checkouts, consumers stay on your website where they can spend more time browsing your products and services.
In addition, the In-Context checkout provides a consistent experience across all devices—PC, tablet, or smartphone—which today's end users expect. No wonder, customer conversion rates are up to 44% higher with PayPal than with non-PayPal alternatives.
Eliminating PCI Compliance Headaches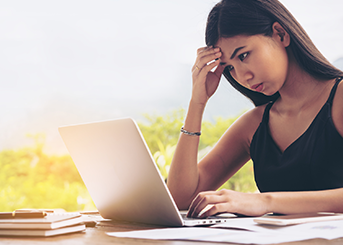 PCI compliance is a major headache for online merchants. PCI refers to Payment Card Industry security standards that all digital retailers must adhere to when they process credit card sales online. Requirements vary, depending on the volume of transactions and existing security practices. Many companies manage these compliance matters in-house, but the issues tend to be complex and both time and resource consuming.
With PayPal's In-Context feature, your company can concentrate on what it does best--selling the products and services you know—instead of devoting time and resources to complex security and regulatory matters.
PCI Simplicity and Flexibility
Letting PayPal handle credit card data means fewer security headaches for your business. Consumers also benefit because they love quick checkouts that don't involve cumbersome data entry. As a result, they tend to make more purchases. In fact, studies show that PayPal's In-Context checkout boosts conversion rates by as much as 69 percent.
In addition, features such as Braintree's Hosted Fields allow you to meet all PCI requirements. However, you maintain full control of the customized web experience your customers have.
Payment Enhancements in Magento 2.1 take PCI compliance worries away. Consequently, you'll be able to integrate with payment gateway providers such as Authorize.net, Cybersource, and WorldPay. But once again, you'll stay firmly in control of your checkout experience and your conversion rates.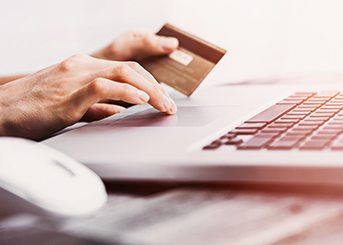 Magento is the Leading Ecommerce Solution
An impressive
25% of all e-commerce
platforms currently run on Magento. Leading brands like Yamaha, Robert Graham, Johnny Was, Ergobaby, and Sole Society, to name just a few, all rely on it. The reasons they choose it include:
Unparalleled speed. 47% of users will abandon a site that fails to load in two seconds or less. Magento is the industry leader when it comes to quick page loads.
SEO Friendly. Magento has built-in features to make sure your pages are SEO optimized with minimal effort on your part.
Tailor made for mobile. Magento scales pages automatically so they fit any size screen.
Unmatched scalability. Extensible so you can easily expand services and features at the rate that best for your business needs.
Unbeatable customizability. Plug and play features allow you to tailor your brand's web experience to suit your unique customer base.
Global reach. Many websites do not allow payments in international currencies. Ergobaby recently launched in the United States, Canada, and Germany using Magento 2.1, in part because the platform supports language customization, as well as the ability to handle multiple currencies and tax rates.
Considering an Upgrade or Migration to Magento 2.1?
Today, there are
240,000 businesses
using Magento 1.x. and undoubtedly, many will be asking—is now a good time to upgrade? And what challenges will migration entail?
The advantages and benefits are clear, but what does it take to migrate from your current 1.x platform to Magento 2.1? Initial estimates suggest that that migration should only be about
20% larger
than a Magento 1.x upgrade.
Nevertheless, any upgrade or migration entails significant adjustments that can impact performance in the short term. What are the key steps businesses need to take to ensure a successful transition?
Document requirements. This includes a comprehensive and detailed roadmap for aligning e-commerce strategy with business objectives.
Keep the customer experience in mind. Studies show that every $1 invested in UX (Ultimate Consumer Experience) can result in $100 ROI.
Involve your sales team. E-commerce solutions free up sales representatives to focus more time on customer acquisition and other growth activities.
Pay attention to organizational requirements. Make sure you have the right resources in place for a phased rollout.
Plan ahead for post-launch investment. It can take continued investment in infrastructure, web site development, and Third Party resources to optimize your platform after a launch.
Any transition will include bumps and challenges. However, if you are an ecommerce site that has performance issues or is weighed down by dozens of 3rd party extensions, then now may be the time to begin exploring Magento 2.1.
To begin with, it will likely help you get rid of legacy code, the usability of your site will be enhanced, and you'll simplify your life if you are bogged down by dozens of extensions.
But most importantly, Magento 2.1 is where future will be made. Not every company aspires to be an industry leader, but any business that hopes to be disruptive will have to consider migrating to the epicenter of change, which is where companies powered by Magento 2.1 will be leading the way.
Contact Guidance
to learn more about how Magento 2.1 and the payment enhancements can help your business.