In 2011, Nordstrom acquired a flash-sale site called HauteLook. By 2013, they announced that HauteLook purchases could be returned to Nordstrom Rack retail stores. This was a deft move that:
Gave HauteLook a leg up on web-only competitors,
Continues to lead fashion-minded shoppers straight into stores, and
Supports Nordstrom's trademark commitment to customer service.

Both the acquisition and the subsequent integrations have been fruitful. According to Internet Retailer, Nordstrom's web sales increased by 33% during the first quarter of 2014. The company plans to invest even more in eCommerce and IT over the next five years.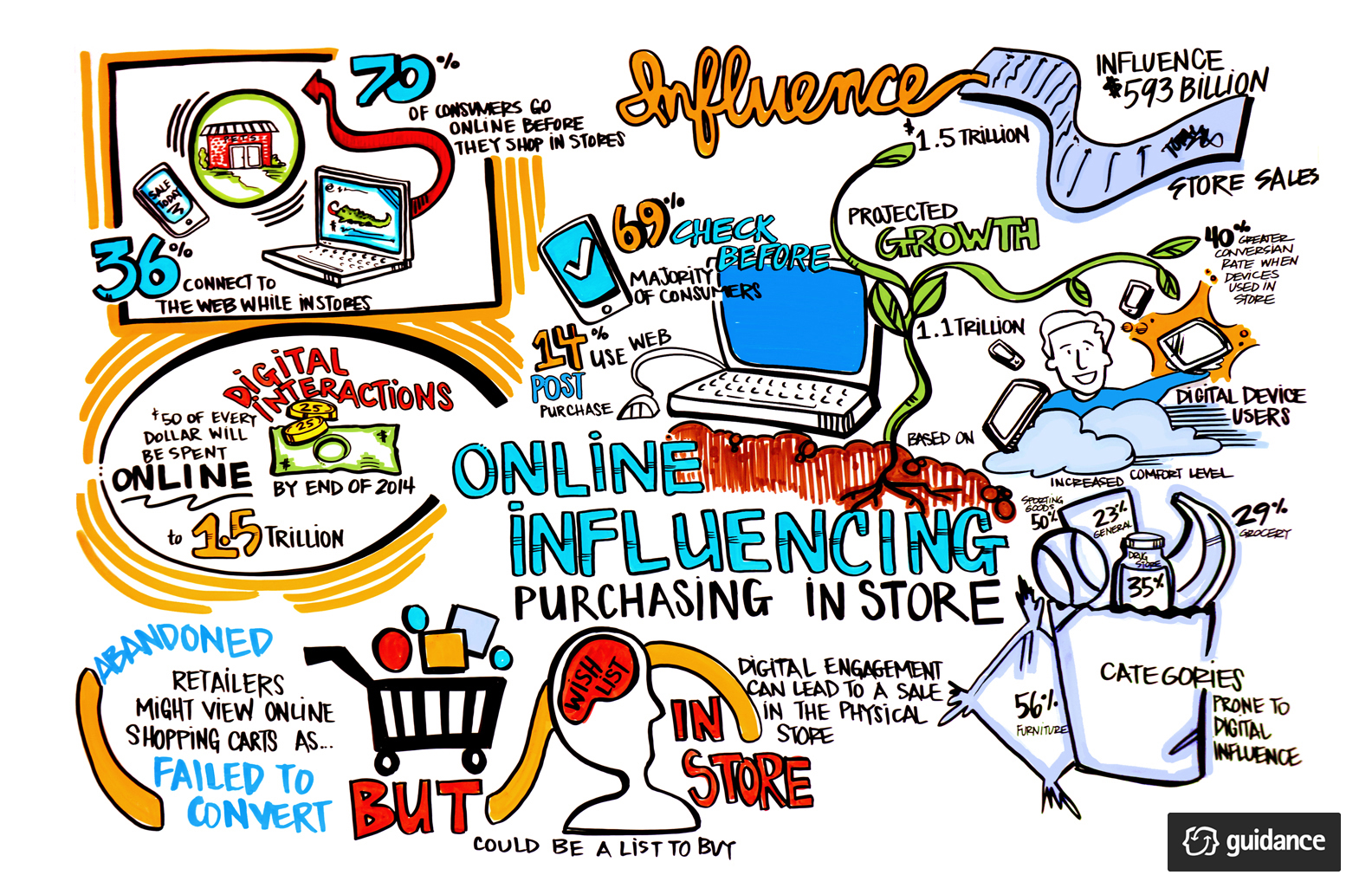 At Guidance, we're well acquainted with omni-channel solutions like these. As a matter of fact, we pioneered the "Buy Online, Return In Store" concept with our longtime client Foot Locker! We also created:
A path for customers who prefer to shop online but pick up merchandise in Foot Locker stores, and
An inventory solution that allows store associates to ship items to online customers directly from retail locations.

Burlington Coat Factory is another client that understands the importance of bridging digital and retail channels. Every BCF "Baby Depot" in-store department is equipped with a kiosk that mirrors the BurlingtonCoatFactory.com experience. Parents-to-be can create and manage their registries online or in-store. Friends and family members can celebrate new babies by shopping on the website or through the in-store kiosk, then shipping gifts straight to registrants.
Ultimately, our work improved the overall Foot Locker and Burlington Coat Factory customer experience. The evolving omnichannel solutions allow consumers to:
Shop in the manner they prefer;
Regard the retailer with loyalty and trust; and,
Make purchases quickly and easily.

This fall, another Guidance client is launching a loyalty program with a compelling digital twist. It's a great example of an innovative omnichannel solution. To get the scoop, follow us on Twitter or stay tuned to the Guidance blog.
____________
Statistics highlighted in illustration selected from Deloitte Digital "The New Digital Divide" 04/18/14 study.