If you're a regular reader of the Guidance blog, you know we've been focused on strategies retailers can use to drive commerce during the critical holiday shopping season. Despite the late date on the calendar, there's still time to implement useful tips from industry veterans.
Visit our archives to check out Part One and Part Two in this series. For today's segment, we once again welcome our SVP of eCommerce & Omni-channel Strategy, Brian Beck.
Do you have recommendations for how retailers should be using mobile marketing?
Yes. There's a great opportunity in the market today that most retailers are not taking advantage of. Retailers can use broad-based, mobile digital partners to distribute offers and incentives that consumers can use online and in stores.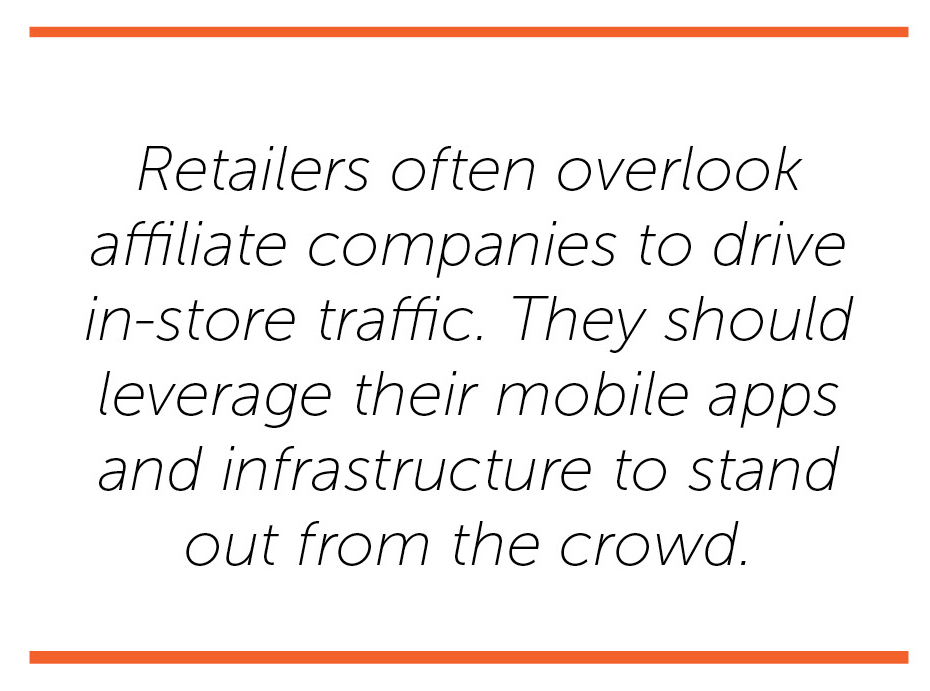 A lot of eCommerce companies use affiliates like RetailMeNot, Coupons.com, Ebates, Living Social and Groupon to drive website traffic and boost conversions and sales online. That's great, but there's so much more Omni-channel retailers could be doing with them.
A number of these affiliate companies have invested in mobile apps and infrastructure that enable customers to use mobile devices in stores. It's a mass way of distributing messages, and it's completely under-utilized by retailers as a means of driving cross-channel traffic, particularly to stores. It's a way to stand out from the crowd in this hyper-competitive retail environment. Additionally, if you're a retailer with a reasonably broad store base, these partners are going to be hungry to work with you.
Sounds like now is the time to do it!
Absolutely. There's a moment in time right now (and probably for the next one to two years) where that market is not yet saturated. Affiliate companies are eager to partner with retailers that have three, four or five hundred stores. There's an enormous amount of volume that can be driven there. Most retailers are going to be promotional throughout the holidays anyway, so it's really about changing the mindset. This type of marketing is the next generation of a newspaper flier or magazine insert. It's digital. It's real-time. And it's with customers on their devices as they walk into a mall or retail store.
Have you encountered retailers who are hesitant to work with their partners in this way?
I've met some retailers who say, "Oh, well, that's affiliate. That's promotional. I don't want to do that." But if you're sending out these coupons to thousands of newspapers and through other traditional advertising channels, it's really the same thing – you're just doing it digitally. You can also do it on a more targeted basis, employing segmenting and geo-targeting tools to make the offers more relevant and super timely to the customer. It's faster and more real-time, and you can change your promotions in an hour rather than waiting a month because you have to do a re-run or replacement. Being nimble in this over-saturated retail market is more important than ever, and this is one more tool in your quiver.
In addition to the marketing advantages this approach provides, I've worked with some retailers that have reduced their spending on traditional media (things like printing and mailing costs) by employing these digital distribution methods for promotions. So there are cost savings potentially available as well.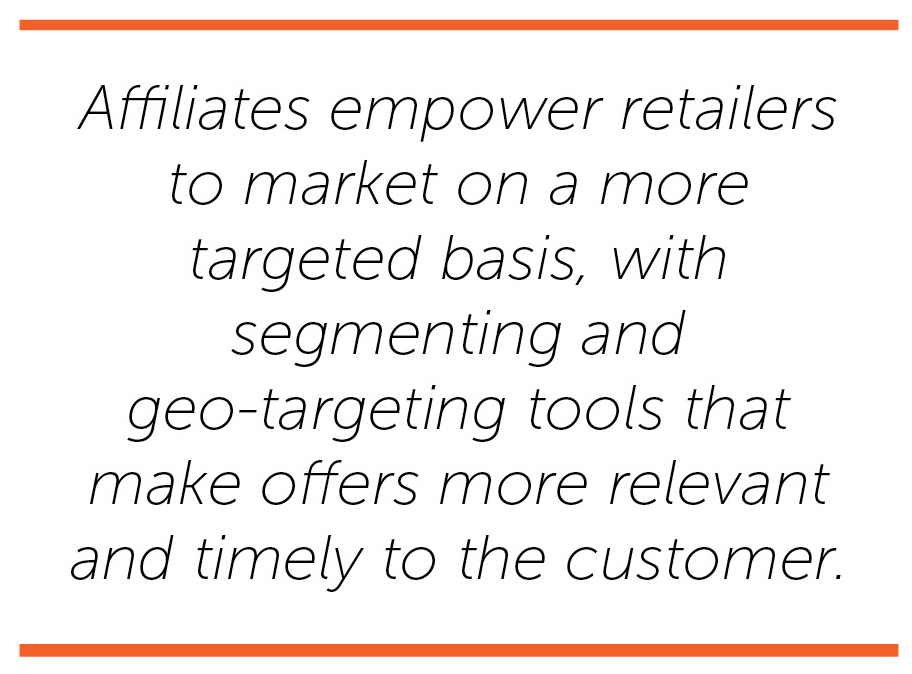 The capability, availability and infrastructure of the technology are all in place. Now it's up to retailers to get on board with this digital distribution method and understand when and how to leverage it for their business.
What's your favorite retail holiday success story?
Before coming to Guidance, I was with a major discount tool retailer with 600+ stores across the country. It was interesting to see the frenetic nature of Cyber Monday and how we could create urgency, capitalize on that energy and harness the excitement building up around buying, gifting and the holidays in general.
To ramp things up even further, we put a countdown timer on the homepage, and we changed the deals every single hour for 12 hours. We set it all up in advance and had a timer on each promotion. The message was, "Get a new deal every hour on Cyber Monday – before they run out!" The prices were insanely good, but only valid for an hour, on that special day alone. We drove at least five times the normal conversion rate the entire day, and enjoyed an enormous peak that became a record eCommerce sales day for the company. It was double our best day and more than 10 times a normal day.
We attributed a lot of our success to the offers we were running. We gave fantastic deals on some of our best products within an acceptable gross margin range – and we drove urgency. Ultimately, consumers expect a deal at this time of year, particularly on and around Cyber Monday. If you're not willing to play by offering great sales and offers, you might as well not come to the game.
*****
This concludes our Omni-channel Holiday series. Cue up those free shipping offers so you can move product on Cyber Monday and beyond. Everyone at Guidance wishes you a phenomenally profitable holiday season!