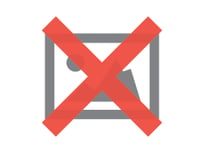 Cricut. Crochet. Decoupage. Macramé ... the list of hard-to-pronounce and even harder-to-write words in the world of arts & crafts is endless. This was keeping A.C. Moore customers from finding the products they were looking for on their site, ACMoore.com.
That's when Guidance introduced the arts & crafts retailer to Nextopia, a brand new search platform specially designed for eCommerce. Nextopia's flagship product, eComm|Search, features error-forgiving logic that returns relevant results based on partial-term matching, sounds-like word matching (like finding 'sandals' when the user typed 'sandels'), and singular and plural variations of terms. Retailers can maintain a synonym map for all top searched keywords, so customers looking for "notebooks" using "laptop" as the search keyword will still get relevant results.
One of the best features of Nextopia's eComm|Search platform is its advanced search refinement, which allows shoppers to narrow their search results or sort by any relevant field such as size, color or brand. Products are dynamically ranked based on variables from multiple data sources including customer search behavior, historical sales data, number of times a product is viewed or purchased, and margins, sales rank and inventory levels. In addition, eComm|Search provides great reporting and analytics tools, including what customers are finding and not finding, most popular search terms, poorly performing searches and highest converting keywords.
Potpourri and basketry supplies, anyone? Check out these items and more at http://www.acmoore.com.