On June 22nd, Guidance co-hosted LA Commerce Trends alongside, Bronto, Wpromote and Affirm at the Culver City Hotel. This year's event included a keynote by Peter Sheldon, former Principal Analyst at Forrester and current VP of Strategy at Magento. Peter also moderated a panel of digital commerce professionals from Zenni Optical, Max Studio and Bob's Watches.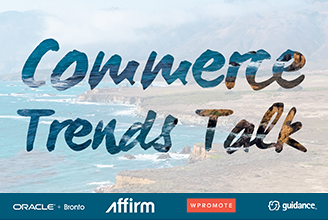 Peter Sheldon started the afternoon discussing "The Uberfication of Commerce". During his keynote, Peter gave his predictions for 2020 and argues that we are much closer than we think to a lot of these concepts. Amazon is paving the way with their innovative models such as, "Buy now" shopping cart, Alexa and Dash. These Amazon products are resulting in what Peter calls the "unconscious purchase" which allows consumers to make quick buying decisions without any additional considerations.
There are no doubt companies like Uber and Amazon are changing the way we interact with commerce, so how do retailers adjust to these changes? Peter gave a few pointers on ways retailers can adapt to these changes on their ecommerce site
•
"Unconscious checkout" where all consumer info will live in the browser, making it much easier purchase
•
Content led commerce – Websites like
Casper
will become more mainstream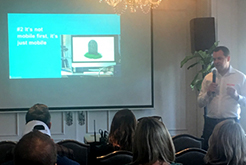 Peter says these changes are already happening and brands that embrace these concepts now will be one (or several) steps ahead of the others. Brands that do not embrace these changes will get left behind and risk becoming irrelevant.
The panelists provided key insights on concepts like marketplace selling and the direction it's going, marketing channels that should be prioritized, and the ongoing reliance on email marketing and how it's contributing to revenue growth for the brands.
Most importantly, these discussion points carried into a networking happy hour for merchants and partners to talk to each other about current challenges and opportunities for them in their respective business verticals.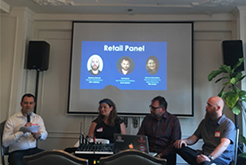 Guidance would like to thank our strategic partners, Bronto, Affirm and Wpromote and, of course, Peter Sheldon and our panelists for an amazing and insightful afternoon.