The move to mobile is upending the rules of digital commerce. Consequently, conventional thinking about conversion rates may be hindering your business from capitalizing on this momentous shift.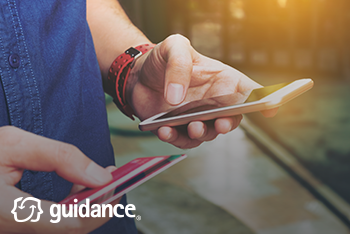 Put simply, we are entering a new paradigm, which demands that retailers and brands develop novel strategies for engaging customers via their portable devices. Companies that can envision and employ these new approaches will reap the rewards. Those that don't will risk irrelevance.
Smartphones are the
epicenter
of the digital experience. But consumers are using mobile for more than just buying. Portable devices are the starting point for product research, social recommendations, customer support, and brand engagement. Therefore, thinking only about conversions on mobile is constricting. You have to consider how mobile drives traffic to other channels, supports in-store activity and impacts overall customer engagement.
Changing Your Thinking On Conversions
If you are only gauging conversions made on mobile, then you are missing the big picture. You have to reimagine what you are measuring and how you are measuring it. You also have to consider the way the mobile experience ties into other platforms, channels, and interactions with your brand.
For instance, more than 60 percent of
shopping journeys
now begin on a smartphone. Are you harnessing that trend? More particularly, are you tying and attributing sales on other channels back to the original purchasing journey that begins on a mobile device?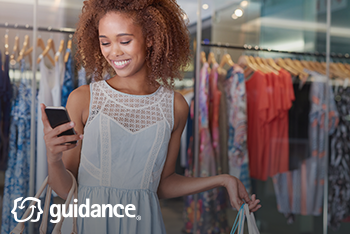 There is a lot of room for innovative thinking. For example, are you tying mobile browsing to in-store offers and
push notifications
? How about mobile sales receipts with personalized product recommendations? The possibilities of mobile engagement are as unlimited as your imagination.
Boosting Conversion Rates on Mobile
Creating a great mobile experience is critical to engaging, converting, and retaining customers. Here are several considerations that are especially important.

Speed. Attention spans have shrunk along with screen sizes. Therefore, it is even more important that your site delivers a faster and smoother experience than desktop. You have to take into account that mobile devices have less powerful processors and rely on wireless internet too. If you are not providing a simple, intuitive, and highly responsive experience, then it will only take customers a fraction of a second to swipe their fingers to find a swifter app.

Understand Customer Expectations. Users are bombarded with offers and information. Consequently, your window of opportunity with them is limited. You have to use your time very effectively. Being relevant from the second they visit your site is key.

To do that, You have to understand their wants, needs, and expectations. Analytics, surveys, and interviews are all part of the process of getting to know your customers. The more you can anticipate what they are looking for the more contextually relevant you will be to them.


Friction. Within a couple of seconds, today's users will abandon any site or app that's not easy to use. When it comes to mobile, that means attractive and helpful visuals above text that's easy to read.

This is a basic mobile design principle that so many online merchants miss. You also need sites that are easy to navigate and scroll through, streamlined checkout processes, and automatically populated fields. If you are not emulating Amazon's "one-click" buying, then customers will simply take their business elsewhere.
Takeaway
Mobile is the future of commerce. Customers rely on their portable devices to control virtually every aspect of their lives including daily chores, entertainment, social interaction, and purchasing activities. Therefore, developing a mobile-centric mindset is critical for your business. What steps is your company taking to harness the emerging possibilities that mobile represents?