In late 2018, Magento announced it will be sunsetting Magento 1 (both Community and Enterprise editions) by June 2020. Magento 1 will no longer receive maintenance or security updates after that date and Magento 2 (Magento Commerce Cloud) will be the only supported version (See Magento's Software Lifecycle Policy).

Certainly, the lack of updates to the Magento 1 platform will have an impact on site performance and ultimately could impact business operations. The migration from Magento 1 to Magento 2 is not simply a version upgrade; Magento 2 is an entirely new platform with exciting enhanced features, heightened performance and security improvements. Guidance highly recommends starting the migration from Magento 1 to Magento 2 by the end of Q4 2019 to ensure completion by June 2020.

To help your migration from Magento 1 to Magento 2, Guidance offers Magento website development services & has developed an accelerated solution to move your website to Magento 2.3.1 at the lowest possible cost and delivered in just 3 months. Accelerate. Win. Evolve. (A.W.E.) is off the shelf digital commerce technology designed to get your store up and running in just a few short months.

For those considering the migration, this article will detail the benefits of switching to Magento 2, including, a faster and more reliable customer experience and modern cloud infrastructure for increased scalability and performance. We'll also explore some of the great new business user tools like Page Builder and BI capabilities. Lastly, we'll review how a few companies who've made the switch from Magento 1 to Magento 2 have already reaped the rewards of the improved platform.
Magento 2 is Built for Scalability and Performance
As your business grows, so too should your platform. Moving to Magento 2 means no longer worrying about peak selling days and potential down time. With scalable cloud elasticity, your ecommerce site can handle the largest traffic days without issue. And if you want to expand your brand ecosystem into new marketplaces and across multiple channels, you'll need a platform that can connect to those channels and marketplaces without gaps in your business. With Magento 2, retailers have the ability to integrate all their channels and their growing network of marketplaces without the need for bulky custom code and layers of integration.
According to Google, 53 percent of people will leave a mobile page if it takes longer than 3 seconds to load. As mobile conversions begin to exceed desktop conversions, you'll need a platform that can support the influx of mobile traffic. Magento 2 supports numerous mobile responsive themes as well as Progressive Web Apps. Sole Society, a brand known for its women's shoes, apparel, handbags and accessories, sought Guidance's direction in moving from Magento 1 to Magento 2. A large part of the project was moving from a non-responsive site to a fully responsive Magento 2 website. After launching, Sole Society experienced an immediate reduction in cost as it no longer utilizes a separate platform for mobile.
Boost Conversions with Magento 2
The power to effectively market to your customers should never be underestimated. Magento 2 puts that power directly in your hands by using advanced customer segmentation tools to accurately target promotions and merchandising to the customers who eagerly want to buy from your brand. For those customers who know exactly what they're looking for, Magento 2's industry-leading search functionality improves conversion rates and leads to faster sales with lower bounce rates. Once the customer has started interacting with your brand, automated product up-sells and smart cross-sell rules will increase your AOV by putting the best product suggestions right in front of the customer's buying journey.
Reward points are a great way to build brand loyalty, increase customer interactions and encourage repeat purchases. Magento 2 helps retailers leverage the power of reward points to create a fully immersive customer experience and all with merchant-defined redemption rules. Furthermore, brands can enhance their brand loyalty through additional functionalities that include gift registries, multiple wishlists and store credit for returns or gift card balances. A new feature leverages the inclusivity of private sales and allows customers to participate in exclusive, by invitation-only sale promotions and viral "invite-a-friend" events.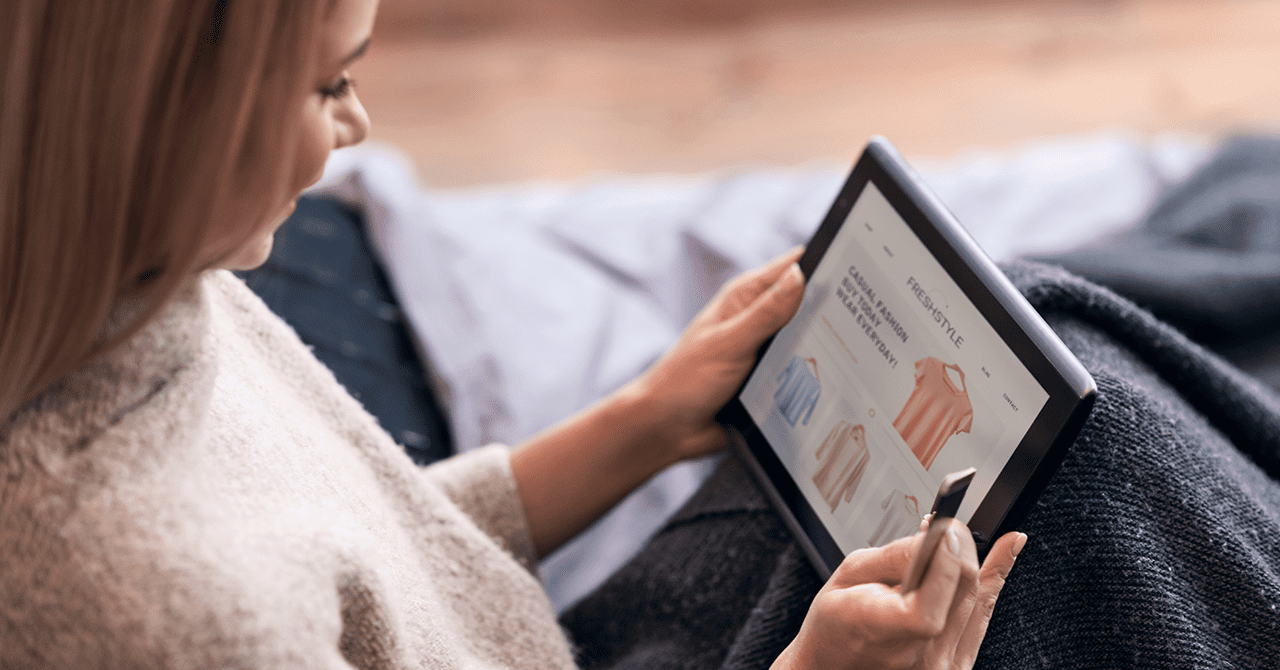 Migrate to Magento 2 to Increase Business Productivity
Has your content strategy struggled with the complexity of adding new content to your site under Magento 1? Magento 2 makes content uploads, updates and additions simple with its easy-to-use Page Builder that does not require IT to step in for every content change. The Advanced Content Management tool, an out-of-the-box feature with Magento 2, allows users to create, schedule and review new pages faster and with new features like content staging and preview prior to publication functionality.

SOL, the Denver-based luxury lingerie retailer known for expert bra-fitting and stunning intimate apparel, had outgrown its Magento Community Edition store. They turned to Guidance, a Magento 2 Trained Solution Partner, for their migration to Magento 2. Looking for a better way to engage its current and future customers, SOL chose Magento 2 as the robust platform that would support its rapid growth. Leveraging Magento 2's best-in-class features, Guidance provided SOL with the foundation to increase conversions and boost productivity. SOL is now empowered with the new admin interface that shortens its time to market and makes site maintenance easier.

Data-driven decisions become effortless with Magento 2's Business Intelligence tool. Imagine the ability to connect your various systems together and manage your data from one source of truth. Built-in functionality allows the retailer to turn data into insights by allowing easy accessibility for analysis. Magento 2 allows its users to turn all the data into intuitive visualizations and report from interactive dashboards.

For those moving to Magento 2, this is the perfect opportunity to reevaluate increasingly important issues like customer experience, scalability as well as performance and security. Guidance is a Magento Strategic Solution Partner and trusted leader in the industry with proven results to help your business thrive with a migration from Magento 1 to Magento 2. As the June 2020 deadline is fast-approaching, businesses should make it their first priority to contact a solution provider to begin the migration process.