Our 3rd Annual Guidance Green Picnic is almost here! We are very excited to be hosting this event for the third year, this Wednesday, August 4th from noon to 1:30pm at Guidance (click here for a map). We'll have games, prizes, a raffle, great food, giveaways and goodie bags from Gelson's, Whole Foods, Naked Juice and some of our other sponsors.
This year, we have lined up a great list of speakers who will cover a variety of subjects around sustainable living:
Smarter Commuting: Decreasing our Dependency on Oil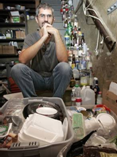 Dave Chameides, a.k.a "Sustainable Dave" is a two-time Emmy award winning cameraman and DGA director (ER, Third Watch, Studio 60), father of two, and self-taught environmental educator. For the year of 2008, he kept all of his trash and recycling in his basement in order to better understand his waste footprint. In the process, he was able to cut his yearly trash output to a mere 28.5 pounds. His website, 365DaysofTrash.com, and story became an international sensation and his message of waste reduction was carried around the world. And what happened to the 28.5 pounds of trash? It ended up at The Museum of Trash of course, where it stands as a permanent exhibit to inspire people to change their ways.
Today, Chameides continues to lecture to schools all over the country and speak about how everyday people can do a tremendous amount to lessen their footprint without living in a cave. His simple, humor filled talks have inspired students to organize, start environmental clubs, and even consider environmental stewardship as their future vocations. He writes a weekly column for the site Care2, and his motto of "no one can do everything but everyone can do something" has been heard by millions.
He is presently writing a book based on his experiences that will tell the story of his journey, but more importantly, will offer concrete simple tips on how everyday people can change their ways. While he still works in the film industry, his hope is to take his seminar on the road and travel the country, impacting students everywhere he goes.


Arts:Earth Partnership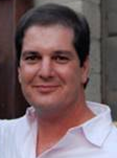 Justin Yoffe is currently the President of the Board of the Electric Lodge Performing and Visual Arts Center in Venice, CA. (http://www.electriclodge.org/) one of the first solar powered theaters in the country and currently powered by 100% renewable energy. He is the Co-Founder of the Arts:Earth Partnership (AEP - http://www.artsearthpartnership.org/) a ground breaking green certification designed specifically for the cultural sector. In February of 2010, AEP was the first organization of its kind to sign a contract with a major municipality (City of Los Angeles) to green-certify all of its 33 city-owned cultural institutions. Mr. Yoffe also currently serves as the Cultural Affairs Supervisor for the City of Santa Monica and is the Director of the historic Miles Memorial Playhouse in Santa Monica.
Mr. Yoffe is a produced playwright, screenwriter and won an Emmy Award as a Producer for "Outstanding Achievement in Youth Programming" in 2005 for a teen talent showcase called "Downbeat 720".
Mr. Yoffe holds a BFA and MFA from New York University and currently resides in Del Rey, CA. with his wife Jeanette and son Nathan.


Integrating Sustainable Architecture, Interiors and Landscapes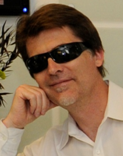 Ron Culver, AIA, LEED GA is President and Founder of C/ARC (a.k.a. Culver Architects, Inc.), an award-winning architectural firm that melds art and technology to create inspiring architecture, interiors and landscapes. C/ARC emphasizes progressive environmental and sensual modernist sensibilities – inside and out, and utilizes innovative green materials and energy efficient systems such as Adaptabode®, its custom prefab system.
Ron Culver is accomplished as an architect, musician, painter and sculptor. Originally from British Columbia where he became Principal Percussionist for the Vancouver Philharmonic at eighteen, his musical career led to LA where a longstanding passion for design and fabrication resulted in his founding design-build business ventures in both the USA and Canada. He has actively promoted green alternatives since the 1970s. At our event, Ron will be speaking about bettering our lives and the planet through integrating sustainable architecture, interiors and landscapes.


Clean Green and Save Green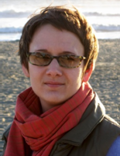 Wanda Shapiro has been a member of Guidance Green since she started working at Guidance in 2007. A strong supporter of local and organic farming, Wanda has also gradually replaced petroleum-based cleaning products around her home with more sustainable, less toxic alternatives. You can find Wanda supporting the Santa Monica Farmer's Market weekly.
In her spare time, Wanda is an indie author promoting her debut novel Sometimes That Happens With Chicken. In the tradition of indie film makers and indie musicians, Wanda is leveraging available technology to bring her novel directly to readers. Visit http://www.onegirlonenovel.com/ to learn more about Wanda, her novel, and her plan.
Born and raised in the Adirondack Mountains of northern New York, Wanda attended college at Pace University in New York City, and currently lives in Venice Beach, California with her husband, Billy.


Community Supported Agriculture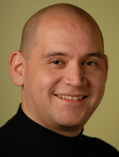 Samson Gonzalez has been with Guidance for over 13 years and is currently a Managing Director, working with Guidance's longest client to date, Foot Locker. Samson comes from a family with a strong history of diabetes, and when he came across alarming statistics about diabetes in the US Hispanic community, he decided to change his lifestyle and serve as example for his children. Additionally, he has been shifting from merely looking at organic labels, to making sure what he purchases is local as well, to save on carbon emissions due to transportation. Samson's lifestyle changes have resulted in a quick and healthy 10% weight loss, among other health benefits.
In his search for a healthier lifestyle, Samson found out about the concept of Community Supported Agriculture (CSA), a new way for consumers to buy local, seasonal food directly from a farmer, and his topic of discussion for today's event.


The Electric Lodge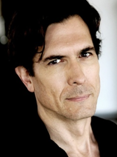 Joseph Culp is an accomplished film, TV and theater actor/director. His film credits include leading roles in Dream Lover, Iguana, The Arrival, Chase Morran, The Secret Life of Houses, and El Jardin del Eden. He is the first actor ever to play the infamous Dr. Doom in the first film version of Marvel Comic's The Fantastic Four. He was featured in Ron Howard's Apollo 13 and Mario Van Peebles' Panther and Baadassss. His many television appearances include ER, Deep Space Nine and the hit series Mad Men.
Joseph won international critical acclaim for his performance as the starving writer in the award-winning film, Hunger, and he recently co-produced and starred in the investigative drama, The Reflecting Pool.
Active in theatre for many years, Joseph has performed in numerous plays in both New York and Los Angeles, including Nobody Hears a Broken Drum, for which he received a Los Angeles Drama-Logue award and the New York stage premiere of Foul Shots by Raymond J. Barry.
Joseph is the founder and artistic director of the L.A.-based Walking Theater Group, integrating theatre, film and transpersonal work for actors, writers and directors. As a director, his productions with the group include A Wilder Evening, The Judgment, In the Penal Colony, and the Reclamation Shows 1-3. The Walking Theatre Group performs regularly at the country's first fully environmentally sustainable theater, the Electric Lodge in Venice, California. His musical play The Hound – An American Poem will also be performed by the Walking Theatre Group and is currently in development at the Electric Lodge.
Joseph is very active in social and environmental issues and will speak at our event about the solar powered theatre he is performing in, The Electric Lodge in Venice, and related environmental issues. He will also treat us to a "green" song.
---
We hope to see you on August 4th!
Guidance Green