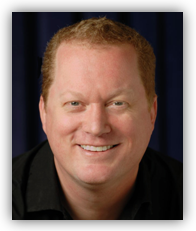 If you are planning to attend next week's Web Design & Usability Conference in Orlando, FL, be sure to say hi to Brett, Guidance's Creative Director.
He'll be there from Monday, February 15th through Wednesday, February 17th, attending sessions and answering questions from customers, potential clients and the media.
Currently, Brett oversees the creative visual component of Guidance's work, and is responsible for successfully implementing the entire frontend process. In addition, Brett manages the Information Architecture and Web Usability processes and requirements for all of the company's projects. He is also responsible for conducting business analyses and developing wireframes and sitemaps.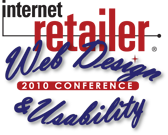 Brett has been a member of the Guidance team for over seven years. His outstanding creative skills have been essential to the company's success as an eCommerce developer. Brett has extensive creative agency background, having worked for companies like TBWA\Chiat\Day and Grey Advertising as Management Supervisor and Producer, respectively. During his agency days, Brett worked with clients such as Nissan Motors, Online.com and Adidas. He also has over 13 years of experience in the Internet industry.
An avid world traveler, Brett is fluent in Japanese, Spanish and Portuguese, so feel free to chat with him in your language of preference.
If you are attending the conference and would like to meet with Brett to discuss your site's Web design needs, please contact us to arrange a meeting.