E-commerce retailers had plenty of reasons to be in good cheer following the
2017 holiday season
. In December, digital sales grew 18.5% compared to 5.5% for traditional retailers. Some
Guidance clients
grew their e-commerce revenue by 121% over the previous year.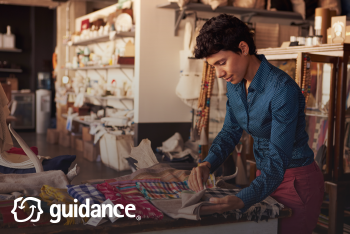 There are indications that 2018 will be even stronger. With that in mind, what time-tested lessons from last year can you apply to make sure the upcoming 2018 holiday season is a banner year for your business? Here are 5 things to keep in mind.
5 Critical Factors to Help You Optimize for the Holidays
Have a Data-Backed Plan. Without good data, you're basically flying blind. To start with, examine last year's performance, sales information, and digital activity and let that information guide you as you make decisions about your infrastructure, marketing, and e-commerce strategy. Craft a plan, but recognize you'll also need to be flexible because things can change quickly.

Know Where Customers Are Looking. Do you recognize the shift taking place in where products are being researched and sold? Nowadays, over 50% of product searches begin on Amazon. Indeed, they are now the #1 product search platform (and well ahead of Google). Therefore, you should consider having your full product line available on Amazon, even if your products are not being fulfilled there. This will help you build up brand awareness and expand your digital presence.

Know Where Your Customers Buying. More than 80% of products are still sold in brick and mortar outlets. Innovative retailers are taking advantage of that fact by finding ways to use mobile and digital marketing to entice people to their stores during holidays. For example, by using geolocation merchants can send push notifications (via text or email) whenever a customer gets close to a physical store. These can be special promotions, event announcements, or product alerts, which compel the consumer to visit nearby outlets. One Guidance client partner in particular generated $3m in revenue from mobile push notifications last year.

Digital Evolution of Marketing. Marketing dollars are increasingly more efficient online versus offline. The impact of digital is increasing while other channels are decreasing. As you'd expect, budgets are shifting accordingly. Therefore, you should reconsider how you're allocating dollars to make sure you have a healthy representation of digital in your budget.

Make sure your infrastructure is ready. Are you ready to scale as your traffic increases? It's not just about the technology. Your people and your organization need to be prepared too. Your employees are going to have to work really hard and you need to prepare them for that. So, take every opportunity to recognize and acknowledge them for the efforts they make during the holiday. Then, if you can, give them a well-deserved break in January!

Takeaway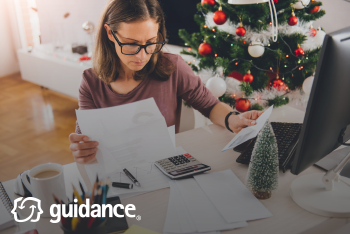 It's called Black Friday, but the color merchants really get excited about is green (as in the color of money). This is the day when brands and retailers historically make or break their year. This is why it is so important to get a jump on the holiday shopping season as early as possible.
2018 will be more digitally focused than ever before. Have you developed your holiday sales plan? Are you confident with this plan? If not,
contact
Guidance.