Forward-thinking people are always on the lookout for the next big shift in e-commerce.
Machine learning
, alternative currencies (think Bitcoin), and leveraging
augmented reality
to enhance the buyer's journey are just a few of the emerging developments generating a lot of buzz. However, let's talk about another trend that might not be getting quite as much attention, but which will probably have a more immediate impact on your business.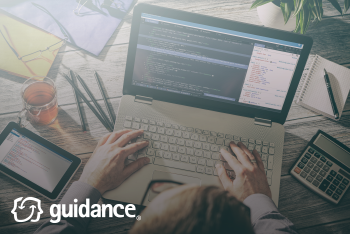 I have in mind the kind of
convergence
that happens when B2C e-commerce platforms can be harnessed to streamline B2B workflows and expand B2B opportunities. In short, I'm talking about solutions like Magento 2.2, which provide B2Bs with game-changing tools that can dramatically improve efficiencies while helping organizations better manage the expectations of today's modern customer.
Magento Commerce 2.2 Is a Platform That Powers E-Commerce and B2B Workflows
Magento 1.x, as many leading online merchants can attest, has been the premier choice when it comes to B2C e-commerce solutions. For example, when you look at the top 1000 digital retailers, it's pretty clear that Magento is the go-to platform. After all, the platform has maintained its leadership position in the
market
(and heritage of excellence) for over ten years.
There are many reasons why Magento has powered so many businesses to success. The platform offers the kind of speed, versatility, and customizability that online retailers need to serve their fast-moving and increasingly choosy customers. But there is one feature Magento has not had, until now--the capacity to handle B2B workflows out of the box. For many years, Magento 1.x was simply customized for B2B by premier solution partners like Guidance.
Of course, B2B e-commerce is quite different from the consumer side. To begin with, you need features that handle:
Company Accounts
Multiple Buyers
Custom Catalogs
Payments on Account
Quick Order Forms
Request for Quotes
Customer Loyalty
The ability to offer customized delivery options, for instance, can be a huge selling point for a B2B. Imagine you're an HVAC distributor who can provide customers with a range of flexible choices when it comes to order fulfillment. By doing so, you'll win the business of a contractor who can order a part the night before but pick it up at a convenient distribution center following day (in time for an on-site job).
Why Are B2B's Embracing Consumer-Facing E-commerce Solutions?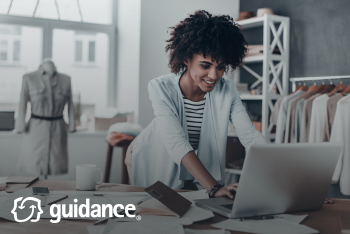 In the past, B2B features have not been a part of consumer-facing platforms because there hasn't been a need for them. But incorporating modules relevant to the B2B into a platform that has powered B2C e-commerce is a move that allows businesses to get the best of both worlds.
Once upon a time, there has been a fairly firm dividing line between the B2B and B2C, but increasingly B2Bs need solutions that
blend
the benefits of a consumer-like experience with the necessary tools to get the job done quickly, efficiently, and intuitively. The self serving nature of digital commerce is what buyers expect and the significant cost efficiencies realized can no longer be ignored in B2B.
In fact, that's the number one reason that B2B buyers are embracing
consumer-centric
apps and experiences. A platform that makes a B2B decision-makers job simpler and easier is going get widely adopted. That means providing:
Intuitive navigation.
Powerful but simple-to-use search features.
Quick and easy payment.
Mobile optimization (so decision-makers and buyers can use it in the field).

Takeaway
The Magento Commerce 2.2 platform has all of these great B2C features, but it also gives manufacturers and distributors all the B2B tools they need without the need for customization. These rich B2B features are now out of the box.
Being able to customize these solutions and deploy them rapidly (because they are built-in, ready to go right out-of-the-box, and extremely intuitive to use) can greatly improve the efficiencies of your workflows and e-commerce operations. Consequently, Magento Commerce 2.2 enables brand, manufacturers, and distributors to capture a greater share of the revenue that is waiting for them online.