Originally created as a spin-off from eBay, Magento is an eCommerce platform that really optimizes the shopping experience. In an attempt to be more competitive in both B2B and B2C marketplaces, the most recent version of Magento Commerce (2.2) includes features and options that make it the number one eCommerce platform in the world.
The Magento Advantage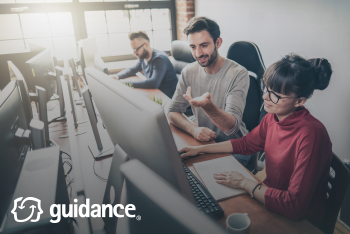 Designed to be flexible and dynamic, Magento Commerce 2.2 allows companies to effectively adapt to the ever-changing trends in consumer behavior. Optimized to operate in both digital and physical storefronts, Magento's multi-channel capabilities are supported by a community of over 150,000 developers and over 300 subject matter experts with an array of experience using the platform. These resources are available to assist with implementation, share use cases and exchange ideas.
Merchants using Magento, on average, experience three times faster growth than on other platforms and a 30-50% lower Total Cost of Ownership (TCO). With its flexible open source code base, scalability, performance enhancements, and product extensibility, its easy to see why Magento Commerce 2.2 is the leading platform consideration for brands, retailers, manufacturers and distributors.
Benefits of the Cloud
Magento Commerce 2.2 operates in the Cloud, eliminating the need for physical infrastructure like servers and IT experts to go-live. Furthermore, this also makes expansion more attainable as the system can handle any increases in sales volume that, in a traditional setting, would require more man-power to support.
Magento Commerce 2.2 Extensions
One of the many benefits of Magento Commerce 2.2 is the broad availability of validated and qualified extensions on the Magento Marketplace. Extensions come in many categories including Marketing, Accounting, Sales, Fulfillment, Security, Content, Analytics and more. These add-ons provide enormous value and allows for another layer of customization, on top of the out-of-the-box functionality that many companies already enjoy. From continuing a rewards program for customers, to implementing a live chat feature, to installing fraud protection, users can choose the options most suitable for creating a tailored solution for their company.
Personalizing the Customer Experience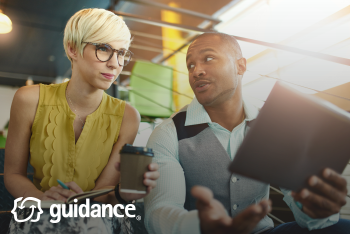 The more you know about a customer, the better when it comes to customizing and personalizing their buying experience. Magento Commerce 2.2 also integrates seamlessly with other third-party applications like ERPs and CRM systems, adding yet another layer of visibility and flexibility into the customer experience for those who choose to sync them.
Magento Business Intelligence
What good is any software if it doesn't provide insights that influence decisions?
Magento Business Intelligence
is a combination of reports, charts and dashboards that give visibility into the data being transacted through the system. These analytics are broken down to better understand customer activities, identify repeat revenue probability, an overview of orders as well as more traditional product sales and performance metrics.
Easy Admin
Although extremely powerful behind the scenes,
managing the system doesn't require a high level of technical knowledge
from admins. While there are resources to improve their understanding of the platform, it's also designed so that whether on desktop or the tablet application, admins can access the user-friendly interface to launch new campaigns, review product performance, create discount codes and much more on the fly without code.
Resources for Developers
Overwhelmed by all the possibilities? Don't be. Magento also offers an array of resources to help better equip your staff with the tools they need to administer the system with confidence. The Magento ecosystem is a community of people from the 260,000 brands using the software, all engaging with each other, sharing best practices and advancing ideas from concept to implementations. Magento also offers an
array of training classes
for users to take to better understand the capabilities of the system. Those who complete training classes are encouraged to complete the
Magento certification
exam, a step that differentiates even the super-user from expert level users with a proven understanding of the higher-level workings of the software.
In the end, Magento's solutions and the flexibility companies have to mix and match the right features, makes it one of the best on the market. Brands like Coca-Cola, Burger King and Canon wouldn't use it otherwise. Magento 2 was made generally available back in November of 2015 and some early adopters of the platform experienced implementations issues with the software which was not unexpected as all new technologies typically go through these growing pains. Now, with the release of Magento Commerce 2.2, Magento and its premier enterprise solution partners like Guidance, the platform is getting good feedback and is certainly well positioned for ongoing growth. With a global ecosystem of partners, a wide array of extensions in the Magento marketplace, the ability to seamlessly integrate with other systems, and the flexibility that designers and marketers have around the user interface, it's no surprise that Magento Commerce powers $50 billion in transactions each year.
If you would like more information on Magento Commerce (2.2), please
contact Guidance
.