Question: What's the first thing you do when researching a product?
Answer: You Google it.
Once you hit "Enter" and your search results display numerous pages of copy and data blending together into a sea of letters and digits, what do you seek out first? Images. These images also happen to be the lesser-known secret to successful site traffic.
We can all agree images are the visual cues we take to really see a product. It's probably safe to say experiencing a product through our own eyes versus reading a description is almost always preferable. As a matter of fact, according to a 2017 study by eMarketer, around 3 out of 4 U.S. internet users regularly and/or always search for visual content prior to making a purchase.
With this empirical knowledge of human behavior, why not capitalize on that organic discovery by optimizing your images for potential customers?
Below we'll explain why and how using Google image search will drive traffic to your website.
Great Images Lead to High Conversions
Marketing experts all agree that displaying high-quality, professional imagery of your products builds trust with your shoppers. An eBay.com Research Labs study noted 3 important facts:
At least one product image produced 2x the conversion rate vs. zero images, and rates exponentially increased with more images.
Results show positive evidence that images help increase buyer's attention, trust and conversion rate.
A high quality or professionally photographed image may help to draw attention from buyer or boost buyer's confidence for the products that they are interested in.
The data is very clear: high-quality and ample imagery naturally results in conversions, sales, and most likely, returning customers.
Upgrade your Images and Optimize for SEO
Based on the aforementioned research, we advise that you comb through your product pages and ensure your product images are high-quality, professionally-taken and include at least one shot (your "hero" shot). If possible, include several angles displaying the product in use and a lifestyle shot for context. Lifestyle imagery helps your buyer really picture the product in use.
Next, your images need to be found online. Our partner Shopify lists the top 10 pointers on how to optimize images for the web and improve searchability:
Name your images descriptively and in plain language
Optimize your alt tag attributes carefully
Choose your image dimensions and product angles wisely
Reduce the file size of your images
Choose the right file type
Optimize your thumbnails
Use image sitemaps
Beware of decorative images
Use caution when using content delivery networks (CDNs)
Test your images
Once your images are upgraded, optimize them for organic discovery and SEO ranking with structured markup. This means adding structured data to your HTML page to help search engines find your ecommerce website and place you higher as a great match for the user. Check out this great beginner's guide on structured data for SEO by Moz here and a Google markup article here to dive deeper into structured data markup.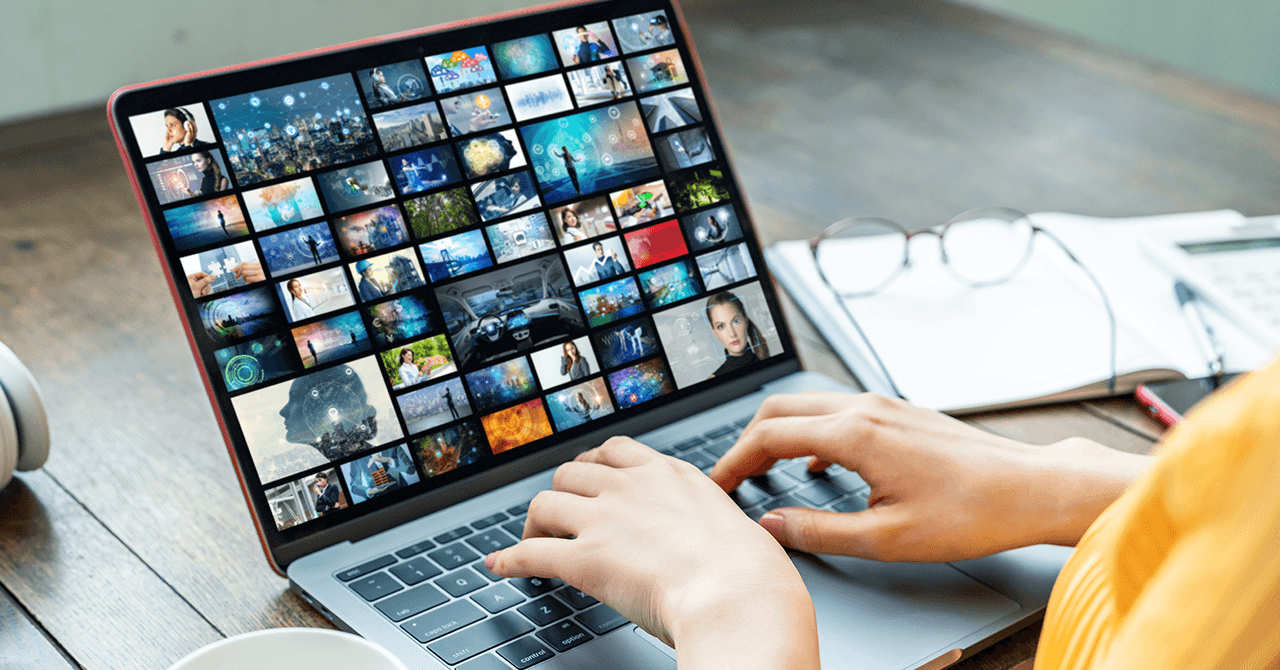 Leverage Google's Image Results Update
Since its inception, Google image search has consistently improved for faster, more accurate results. But when Google partnered with Getty Images in 2018, this changed everything, improving the experience for shoppers and businesses "to help connect users and useful websites."
Here's an official quote from Danny Sullivan, Google's public liaison of search, via his twitter account @searchliaison on February 15, 2018:
"(The changes) are designed to strike a balance between serving user needs and publisher concerns, both stakeholders we value… Ultimately, Google Images is a way for people to discover information in cases where browsing images is a better experience than text. Having a single button that takes people to actionable information about the image is good for users, web publishers and copyright holders."
The site removed the "View Image" button and shifted the "Visit Site" button directly over the image, displayed in this example from the Google twitter account: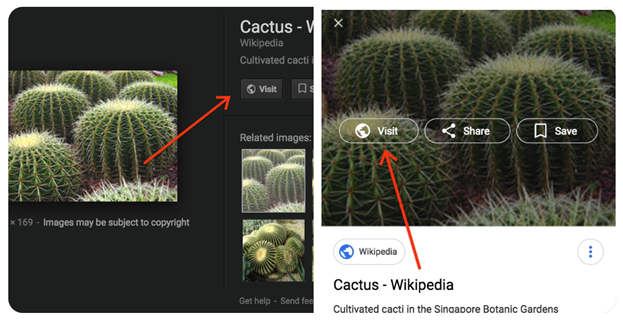 This change in button location and language means a change in the way users search for products. This new layout will drive site traffic to your ecommerce website directly while giving you the opportunity to compete in ranking for top results in google image search page, not just the "All" section.
2 Google Tools for High-Ranking Image Results
Google sweetens the deal with two free tools that help implement real-time updates to your pages to improve ranking results and drive sales: Google Merchant and Manufacturer Center.
Once you've achieved great organic discovery in Google Images, you want to be sure all of your product information is consistently up-to-date and accurate as time goes on. You can implement real-time updates to your metadata to match users' search terms by using the Google Merchant Center. According to the landing page, this free tool was implemented to "help you get your store and product info into Google and make it available to shoppers across Google. That means everything about your stores and products is available to customers when they search on a Google property."
Similarly, Google Manufacturer Center caters to branded manufacturers, helping them to keep product information and images up-to-date and accurate. Ultimately this will improve the shopping experience for people perusing products online. Signing up for this tool will let you submit your detailed product information so shoppers can match product images with your sites. The tool also matches shopping ads to users and gives you access to highlighting your product features in the Google detail pages.
The online shopping experience is inherently visual and with Google's Getty partnership coupled with their two easy-to-use ecommerce tools for businesses and manufacturers, visual content (when done right) truly benefits businesses. Google Images lets you work smarter not harder to get high Google rankings via wise image optimization.