Winter weather has been cold and blustery for much of the country, but the 2017 holiday season was warm and balmy for retailers. Things were especially bright and cheery on the e-commerce front. Indeed, some of our clients saw their sales growth increase by as much as 126 percent over last year. A wonderful gift during this time of the year!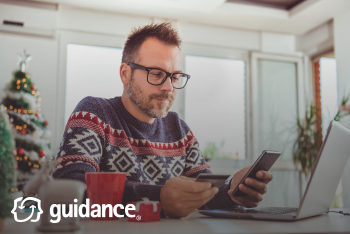 There are a lot of trends to discuss, but let's look at the big picture to start. Right now, we're in the midst of a virtuous cycle that would make even Ebenezer Scrooge happy. The economy is doing well, which is inspiring confidence among businesses and consumers alike. As a result, there is a lot of buying activity taking place and this helped make
the 2017 holiday season the best since 2011
.
E-Commerce Retailers Are Cheering Hearty Holiday Sales
Some of the
strongest gains
have been in e-commerce, which grew 18.5 percent in December alone (compared to 5.4 percent for traditional retail). In fact, this was a record year in terms of e-commerce penetration--10 percent of all sales were completed online this holiday--which is indicative of the
momentous shift
taking place as the growth in online retail activity overtakes sales at bricks and mortar stores.
At
Guidance
, we're very proud that our clients grew even faster than the rest of their industry. How was this accomplished and what trends did these market leaders take advantage of? Let's have a look at 5 of the most important factors that fueled success over the holidays.
5 Ways of Boosting Your Holiday Sales
1). Planning Ahead
The seeds for high performance over the holidays were sown months earlier. Early in 2017, (frequently before July) we had our clients undertake a comprehensive review of their web analytics. We also had them do consumer surveys and interviews. The goal here was to help our clients find better ways (and additional opportunities) to serve their customers before the peak buying season approached.
By allowing data (rather than gut instinct or blind faith) to guide their decision-making, businesses can set their priorities for the holiday season with confidence. In particular, this helped them improve website functionality, optimize the user's experience, enhance overall site performance, and eliminate confusing design elements.
It takes time to develop and implement these changes. Our experience shows that success in the holiday season really begins before summer. If you're planning for 2018, you should start now.
2). Eliminate Checkout Friction
Improving the user's experience in a customer-centric environment is critical. Increasingly, this comes down to easing checkout friction across every possible device including mobile, desktop, and tablet.
Our clients understand the importance of optimizing the online experience. With that in mind, are checkout designs easy to navigate on mobile? If not, they must be reconfigured. Can the customer easily choose the payment options (Samsung pay, Apple pay, Android pay, Amazon payments or Paypal) that are convenient for them? Does your shopping cart experience include auto-populate so that you don't lose customers struggling to enter their billing and delivery info? Finally, have you enabled guest checkout options to accommodate mobile, impatient, or finicky customers?
3). Sold on Amazon
Amazon is now responsible for 44 percent of all
e-commerce sales
, a figure that analysts only expect to increase. This means online giant is reshaping the retail landscape in so many ways. For example, more than
half of all product searches
begin on Amazon's platform. No wonder, many people are beginning to say, "Google who?"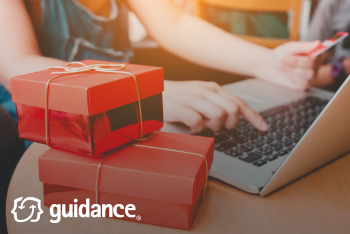 The world's most "customer-centric company" is squashing many competitors, but also lifting numerous businesses to new heights because they can help merchants and manufacturers be more discoverable, find new consumers, and open new markets. Bottomline, virtually every Internet merchant must have an "Amazon strategy."
4). The Holiday Season is a Time for Customer Acquisition
Companies that have done particularly well over the holidays thought about their marketing differently. For high-performers, it was not just about getting repeat customers, but rather about reaching new audiences, penetrating new markets, and developing new affinities.
Many merchants upped their marketing expenses with
holiday promotions
. However, here the results cannot just be measured in dollar and cents, but with metrics that include the value of new customers added.
Seeking long-term customers using remarketing and other seasonal tactics may sacrifice your short-term return, but the data shows that retailers that invest in segmentation, personalization, and other
innovative techniques
are getting significant results.
5). Site Load Times
Site load times must still be managed. If not, you will lose opportunities to convert. That's because
attention spans
and patience are at an all-time low and customers will quickly abandon sites that do not respond quickly.
Consequently, you must do load testing well before the holiday peak hits to make sure your system can stand up to any unforeseen spikes in traffic volume. All Guidance customers pay close attention to this performance feature years in advance. Your budget must have an allowance for holiday season preparedness.
Takeaway
There is nothing particularly exotic or complicated about the measures that will fuel success during the holidays. High-performance depends less on fancy tools or the latest gadgetry and more on an organization's commitment to delivering a great experience for their customers.
That means collecting data to understand consumers inside and out. Are you using analytics and
heat maps
to identify friction points on your website? Are you thinking outside-of-the-box when it comes to marketing? Have you identified ways of harnessing the Amazon platform to your advantage?
These are fundamental questions, but the companies that tackle them systematically in the coming months will reap the rewards during the next holiday season. The time to prepare begins, right now.