Part of steering a company in the right direction in 2018 is leveraging the appropriate technology. There are so many digital tools out there and identifying the one that will help you reach your business goals can be tricky. A lot of solutions have bells and whistles that would benefit your company but cost is also a factor so purchasing multiple systems only to leverage a little here and a little there probably doesn't make financial sense.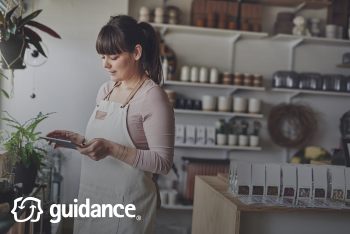 The most powerful digital business tools aren't cheap - in fact, some are outright expensive - so it becomes more and more important to get the most out of whatever solution you choose. That's much easier said than done, though. Often times, companies invest in popular, sometimes expensive, programs based on testimonials from other companies that use it not realizing the additional customization cost that goes into making the system work as well as it does. Then, the value of that customization isn't realized until they have been using the system for a year or two and not achieving the results that they expected.
At that point, executives have to decide whether they chose the wrong platform to begin with or if they just need to put more money into it for various customizations; a tough conclusion to come to when they have already used the system for a year and not seen acceptable results. The platform can begin to look like a black hole.
So when is it a good time to consider switching platforms for your business?
When enough features you pay for come out-of-the-box on other platforms
If you find yourself paying developers and consultants to build out custom functionality that other platforms offer natively, it may be time to consider a switch. The more robust platforms are typically more expensive but your total cost of ownership (TCO) is reasonable and competitive due to less customization needed and should you need to do some additional work on the platform, there is usually an app, plug-in or extension that can be easily implemented.
Take the time to strategize best and worst case scenarios for your company's growth and build a roadmap of what digital needs could arise. Compare the difference in cost, time to implement and train, as well as effects on productivity and determine if your current situation is better for the business or if a change in platforms is necessary.
You can't reach your customers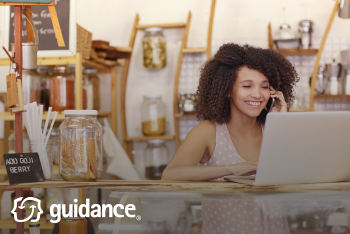 Especially in the modern commerce environment, it's growing more and more important to be present in the places where customers are already shopping. From social media to physical storefronts, successful companies of the future will have thorough understandings of their customer journeys and will be able to inject their products and messaging in areas where customers are likely to buy. If you are worried that your sales platform isn't reaching all of the people that it should be, consider changing platforms. Purchasing decisions happen from anywhere, on any device, and customer expectations are steadily rising. If a part of your customer's experience is ever to wait and get to a particular device or even geographical location, you could be losing business; business that many platforms can win back.
When supporting growth makes you nervous
Sales drive every business. In order to grow a business, you must increase sales. When an increase in sales, by default, requires buying more bandwidth, hiring more employees, or working around the clock, it may be time to consider another platform. All nighters don't scale. In order to best position your company for expansion, make sure that your digital solution doesn't become the hurdle that you have to jump over in order to win the race. The last thing your business needs is a site crash on Black Friday, for instance.
Many cloud-based systems offer unlimited storage as a result of not having physical infrastructure to maintain. If your system has a capacity on how much business you can handle before having to change your digital strategy, understand that that's a restriction of the past. Set your business up to handle any influx of new business, at any time, with one of the many "as-a-service" tools that exist on the market.