Amazon is like a giant unstoppable tidal wave that's lifting some business to new heights, but swamping others. In this environment, it's sink or surf. But how can you successfully manage to stay on top of the digital currents and even use them to your advantage? The answer lies in evaluating how the Amazon platform can be harnessed to benefit your business (and also the ways it might work against it).
Amazon (Friend, Foe or Both)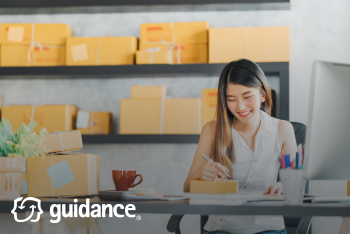 In large measure, it comes down to recognizing that there are inherent and unavoidable pros and cons to working with Amazon. Recognizing these upfront and making clear-headed decisions about them is critical to your ultimate success. Here are some factors you need to keep front and center.
Amazon can be a risk to your company if not properly managed. The online giant has entered multiple businesses as both a manufacturer and a private label provider. For example, Amazon has jumped head first into the apparel industry and they've succeeded in making quite a splash. It's just launched a new fashion service called
Prime Wardrobe
, which is reinventing the way consumers shop for clothes.
Not surprisingly, Amazon
surpassed Macy's
as the world's largest apparel retailer. Amazon expects 30 percent growth next year in the clothing and accessories niche. In contrast, Macy's sales are expected to drop by at least 4 percent in the same time frame.
If you are selling on Amazon (or competing against them), it's important that you ponder the prospect that they will try and get into your business. They are great at disintermediation and if they sense inefficiencies in the supply chain or opportunities, they will exploit them. For instance, Amazon's
private label battery brand
now dominates that market. A
similar story
is playing out when it comes to luggage, household basics, and other commodities
When to Partner With Amazon
Partnering with Amazon entails risk, but also the possibility of significant rewards. If your product stands on it own, the benefits to the customer are clear, the buyer uses it, and you are the best in the world at your specific product, then Amazon is a fantastic distribution channel--you should be on it!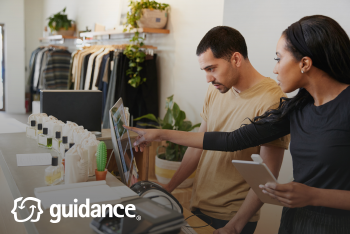 Of course, you'll want to make sure that Amazon doesn't try and
encroach
on your business. Generally speaking, this depends on the complexity of your products and the size of your market. For instance, if your product is easy to source and there is a large market for it, then it becomes an attractive target for Amazon.
Avoid Being an Easy Target
Amazon has demonstrated that it can disrupt any business or industry. How can you avoid the chances of that happening to your company? To begin with, you have to clearly understand what your value-add is to your customer. If there is an inefficiency in the way products are delivered to consumers, they will find it and remove it. With that in mind, you have to look very carefully at how you are making yourself indispensable to your customers. Are you adding value through:
The technical know-how.
Application expertise.
Product compatibility recommendations.
For example, the online retailer
REI
has distinguished itself by becoming a go-to source about products and services associated with the outdoor lifestyle. By melding expert advice (how-to primers and buying guides) they have become essential in the lives of their consumers in a way that Amazon cannot easily hope to duplicate.
Takeaway
Amazon can be a great distribution channel if you have a proprietary product, an exclusive relationship with a supplier, or you serve a niche that resonates beyond just your product.
But you have to be continually mindful of how you are adding value to the customer experience in ways that are not readily copied.
Ultimately, the decision to sell on Amazon comes down to pros and cons. If you do it right, then there is a lot of revenue opportunity. But you also have to consider some of the potential pitfalls (you may have less control over your brand image and Amazon could exploit this vulnerability with respect to your business if you are not careful about your value-add). Done properly (which means understand all of the risks, trade-offs and benefits), however, selling through Amazon may give you efficient scale and opportunity to grow your revenues significantly.