According to managing editor Zak Stambor, the companies ranked in Internet Retailer's 2014 Social Media 500 sold an estimated $2.69 billion last year due to shoppers clicking directly from social networks. That number is up 62.5% from 2012!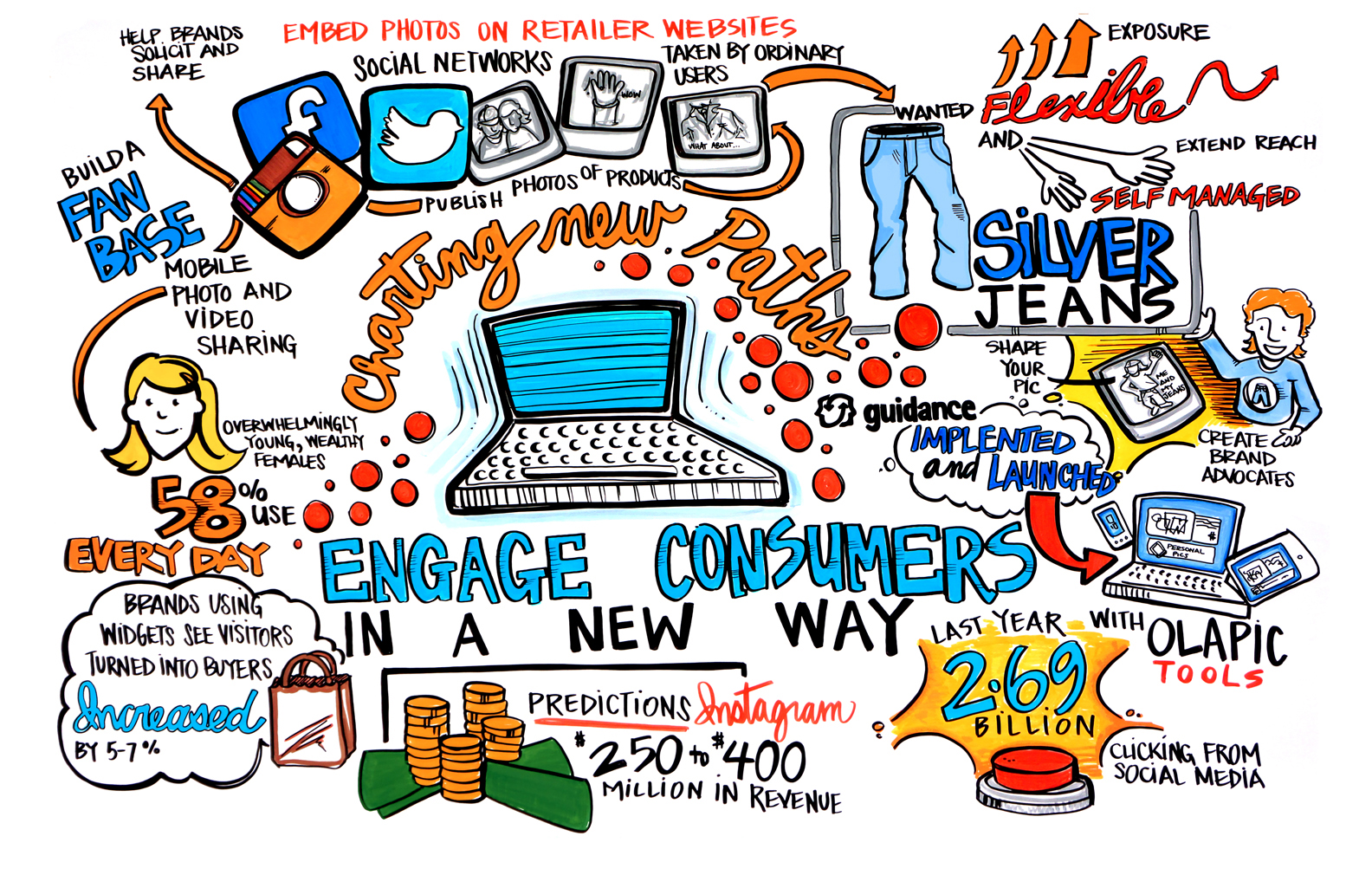 Here at Guidance, we're watching this trend with great interest. We created the illustration you see here to show how social media is increasing shopping conversion rates and helping retailers boost engagement.
Our client Silver Jeans is a leader in social merchandising thanks to our custom integration of Olapic. This technology allows retailers to feature curated Instagram photos on the Silver Jeans homepage and relevant product detail pages. Fans love being singled out, the brand gets fresh UGC and shoppers get to see what Silver Jeans look like on real people. #EverybodyWins
This feature, along with many others, resulted in a recent industry honor. We're proud to announce that our work on SilverJeans.com was recently recognized with a 2014 WebAward for Outstanding Achievement in Web Development. Go, Guidance!
Anastasia Beverly Hills is another client with an innovative approach to social merchandising. This cosmetics company has more than 2 million Instagram followers, and is beloved by celebrities like Oprah Winfrey, Kim Kardashian, Jennifer Lopez and Madonna. Guidance built a custom solution that lets users shop straight from the brand's Instagram photos without any extra clicks. Visit their "Shop The Look" section to see this glamorous idea in action.
Naturally, new social merchandising trends will continue to emerge as the platforms evolve. Keep an eye on our blog for the very latest on how retailers can extend their reach and engage consumers in new ways.