If you are not providing customers with a great digital experience they'll abandon your site faster than the time it takes for a teenager to respond to a text. Any point of friction -- be it poor load times, annoying pop-ups, or frustrating checkouts -- could doom your website's relevance while irrevocably harming your brand's image.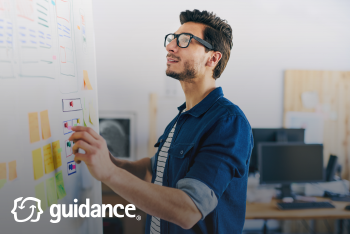 As a consequence, it is imperative that you pay attention to the features and functions that customers increasingly take for granted. Here's a quick checklist of some of the things businesses overlook (to their detriment).
Optimizing Checkout (It's Your Biggest Lever)
This is the most important page on your site, but it's the place where you can least afford abandonment. To make sure customers stick with you and convert you should adopt these best practices.
Start by putting your checkout on a diet. It's more important to limit the number of fields than the number of steps. Using auto-populate and combining fields (i.e., one for both First and Last names) can dramatically improve
conversion rates
.
Ask for the shipping address first. In most cases, the default billing address will be the same as the shipping address and you can begin tallying up the shipping charges and taxes right away.
Data show that there is something very unsatisfying to a user when they enter payment information and then see the price change later on. Once again, anything you can do to cut back on the amount of info you require, the better your conversion rate will be.
Enhancing Customer Confidence with Better Security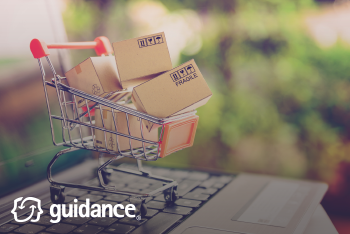 The checkout process is still the biggest point of anxiety for most users. That makes trust especially important. You convey trust by having a professional design, speedy performance, full transparency when errors happen, and by utilizing SSL. You have to demonstrate to users that you care about security, otherwise they'll think twice about completing the checkout process. This could mean lower conversions.
Product Detail Page
Product pages are decision pages. This is where users spend the bulk of their time. You have to anticipate what information customers are looking for when they visit product pages.
Tap customer service logs. Find the questions consumers are looking to have answered about specific items. Make sure that information is part of your
product descriptions
.
Takeaway
Providing a great user experience is one of the most important competitive differentiators. If users have trouble navigating your site, can't easily find what they are looking for, or encounter cumbersome registration or checkout flows, then it will probably be the last time they interact with you.
It's critical that you do everything within your power to put your checkout process on a diet. It's also essential that you instill consumer confidence by making security both an integral but seamless part of the buyer's journey. Finally, it's imperative that you provide your customers with the product information they expect from you when they visit your site.
Improving conversion rates requires you to put yourself in the shoes of your customers. What is their journey like with your brand? Where on your site do they run into problems? Where can you minimize such that there are fewer fields to fill out? How can you make the buying process more intuitive? These may seem like small points, but they can make a big difference in your conversion.