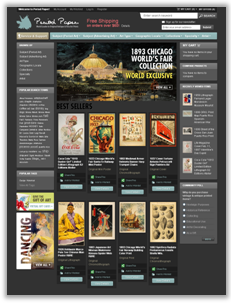 This week, Guidance launched the new site for Period Paper, an online store that specializes in original antique and vintage prints. What originally started as an eBay Store back in 2004, Period Paper has grown to become its own independent store, with more than 25,000 customers in 40 countries worldwide.
Founders Troy and Sarah Ylitalo hired Guidance to redesign, replatform and host their online store. The site was built on Magento Enterprise and features over 200,000 SKUs of original images and advertisements from archives, books and prints. Branding & strategy, information architecture, visual design, and technical design & development services were also offered during the development of the site.
Buyers can purchase any print outright, or "make an offer" for any original item, a feature Guidance custom-coded specially for the site. When available, users can purchase a reproduced copy of the original print and select from a variety of paper materials to have it print on. They can also choose to purchase a digital downloadable file version of the print.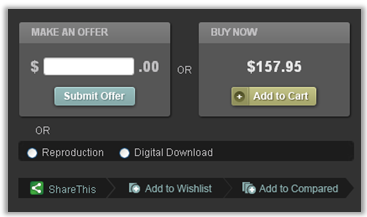 The site also features user ratings and reviews, product tags, recently-viewed history, up-selling and cross-selling techniques like "You Might Also Like" and "More from this Collection", category search, suckerfish navigation, ShareThis plugin, and community polls, among other features.
To learn more about Period Paper's website and merchandise, visit www.periodpaper.com