Standing out in the crowded e-commerce field is more challenging--but also more imperative--than ever. If you are an online merchant, then you are competing against countless other retailers (selling tens of millions of products).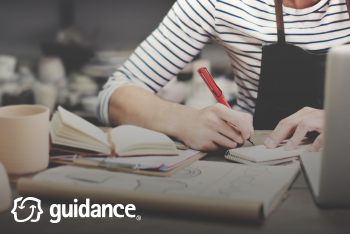 Consequently, you need a way of distinguishing yourself from the rest of the pack. Thankfully, the Amazon platform provides tools that can help your brand cut through the clutter and reach consumers interested in your products and services.
Many businesses make the same mistake--they believe that consumers will naturally flock to their online storefront. But building a customer-base does not happen by magic. Digital retailers have to know how to optimize their listings, maximize return on advertising spend (ROAS) and advertise strategically. The principles that lead to success are straightforward, but they are frequently overlooked. With that in mind, let's look at some of the things you need to keep front and center to attract greater interest.
Optimizing Your Listings
About
forty percent
of the world now has access to the Internet. That means that every day hundreds of millions of digital customers begin a product search on their computers or mobile devices. These consumers may begin their inquiry on a retailer like Amazon, a search engine like Google, or some other service.
However, increasingly Amazon, the online giant, is capturing a larger share of the e-commerce pie. Here are some eye-opening stats, which illustrate how important it's becoming to market through their platform:
Your goal, as a seller, is to make sure you optimize your listings for the search terms your potential customers are using.
The Keys to Ranking High on Amazon
Here's a checklist of things you'll need to do to make sure that your pages and listings rank highly on Amazon:

High resolution photos.
Lots and lots of pictures.
Multiple bullet points highlighting the benefits of your product for consumers.
A highly descriptive title.
Both the title and body of text are SEO.
A wealth of positive reviews (there are proven strategies for soliciting them proactively).
Advertising on Amazon
If you are
selling with Amazon
, they offer a series of tools within the platform that essentially mimic search engine advertising practices. The three main marketing solutions they make available include:
Sponsored Products -- This feature allows you to bid on keywords that show up on top of the search results. Here, the approach is proactively managed and works on a cost-per-click basis. This method is used by over 70 percent of companies that advertise on Amazon.

Headline Search Ads -- This is the familiar banner ads that show up on the top of searches for particular terms. These promotions typically include three products, your logo, and brand information. They work on a cost per click basis.

Product Display Ads -- This is only available to retail sellers (1P). This promotion shows up on a product detail page on Amazon. You can list your product alongside others that consumers are viewing. Once again, it works on a cost-per-click basis.
Takeaway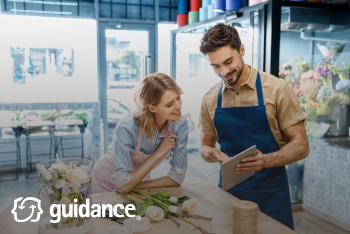 You've probably seen the steady stream of headlines, which show how much Amazon is extending its dominance in e-commerce and
crushing the competition
. A case in point, return on ad spend (ROAS) on Facebook and Google has been
declining
while it is surging on Amazon. For example, retailers can expect a 2:1 return on Facebook or Google ads, while that figure can run anywhere from 5:1 to 10:1 with Amazon.
Stellar results with Amazon are possible, but they do not happen by magic. You have to manage this process yourself or find an agency that can do it for you.
In any event, Amazon is the becoming the epicenter of e-commerce. Ironically, many companies are squandering precious resources on Facebook and Google ads while consumer attention has been shifting to Amazon (where 55 percent of all consumer product searches now begin).
The implications are clear. If you want customers to find you, then you have to partner with the platform that customers are flocking to. Of course, you can't advertise there unless you are listed. So, don't get left behind and reach your full digital commerce potential.