Amazon is to e-commerce what rocket fuel is to a jet (It's the X-factor powering the meteoric market growth that is taking many digital businesses to new heights). Actually, Amazon is a lot more than just a catalyst for high-performing digital sellers since it is also the
dominant force
in an online environment where it almost single-handedly sets the rules. But you get the idea, selling on Amazon could take your business to another level.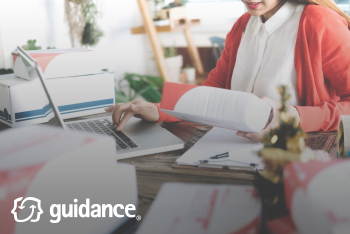 Once you've made the decision to partner with Amazon, what do you do next? In fact, there are multiple ways to sell on the platform. Each approach entails
pros and cons
. Which one is right for you, of course, will depend on the type of business you're in and your goals. Here is a breakdown of the different programs you can utilize.
1P -- A Retail Relationship Through Amazon's Seller Central Marketplace
A seller looking to capitalize on Amazon's marketing opportunities with the least fuss and minimal up-front investment may want to consider this method. Here, you can sell product as a wholesaler to Amazon by using the Seller Central interface. Items are shipped in bulk, and stored in Amazon's warehouses. The online giant takes care of marketing, shipping, and customer service. They also bundle in helpful things like analytics, fraud protection, and promotional opportunities.
There is a downside, however, sellers using this program will not be able to set pricing (even with the Minimum Advertised Price guarantee) and they will lose the ability to manage the presentation of their items. In addition, since Amazon is the #1 place where US consumers look for products, a company will essentially cede control of its
brand image
to Amazon.
3P -- A Third-Party Relationship Through Amazon's Seller Central Marketplace
This approach enables the seller to set up their own storefront, which they'll manage themselves (through the Amazon Marketplace using the Seller Central interface). By doing so, the seller retains control of pricing, product information, presentation, and brand imaging.
There are two additional options a seller can choose when going this route:
Sellers who want to manage and replenish inventories themselves can utilize Fulfilled By Amazon (FBA). There are a number of advantages of using this approach. For instance, here a seller simply ships their products to Amazon and the online giant acts as a warehouse. Amazon handles the logistics, customer service (involving order support, but not product inquiries), and promotional opportunities through programs like Amazon Prime.

By the way, there are 63 million Prime members and many of them will not buy items not included in this category. Not surprisingly, products eligible for this promotion receive the kind of exposure that really drives volume. Of course, there are additional costs associated with FBA features.


Sellers who want to avoid Amazon's FBA fees (or to control shipping themselves) often choose the Vendor Fulfilled method. Amazon is renowned for quality control when it comes to delivery, but merchants who have particularly fragile or fungible products may opt to ship packages on their own. As you'd expect, that means you'll handle customer service and returns by yourself.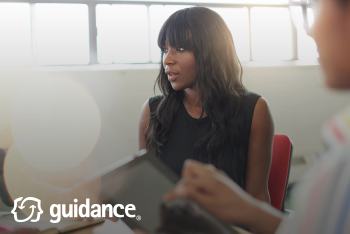 Many sellers consider the FBA to be the "best of both worlds" because it allows them to control both pricing and their brand's image. However, it is important to note that Amazon's ability to exert downward pressure on pricing also extends to the 3P marketplace.
Getting the Support You Need to Start Selling
Whichever method you choose, you'll still need an approach to managing your operations. These tasks can be dealt with internally or you can hire a third party to handle them for you.
In either case, you'll need to devote significant attention, resources and organizational commitment to manage things like inventory, logistics, analytics, and customer feedback. In fact, 24/7 responsiveness to consumer inquiries is more imperative than ever. When you choose to use the vendor fulfillment option, for instance, it is worth noting that Amazon enforces its customer service policies and requires you to get back to customers within a very timely manner.
Amazon provides native options to help address these issues, but they are not always the best solutions. Apps available through third parties can often do the job better.
Guidance
can help set up your business for success on Amazon.
Takeaway
Guidance has helped many clients generate millions of dollars of revenue on Amazon every year. But this kind of volume requires systems that are integrated directly into the rest of your business, which can handle inventory management, customer support, and order fulfillment. Choosing to sell on Amazon can greatly accelerate your company's sales growth by expanding your customer base. But you need to carefully consider the platform from which to make your launch beforehand. Contact
Guidance
to reach your full digital commerce potential.