"The medium is the message" is a maxim well-suited to the smartphone era. In the past, mobile was simply viewed as an extension of the desktop experience. However, the limitations of that outlook are now all too apparent.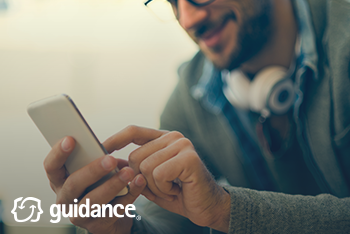 For example, personal devices have different operating systems, media capabilities, and navigational inputs. In addition, add-ons such as location relevance,
scrolling
content, and integration with social media can be especially pertinent to mobile users. Consequently, deciding what to feature on your first mobile platform is extremely important to your business. With that in mind, how do you go about picking and choosing what elements to include?
Optimizing Your Mobile Design
To begin with, the process will be a matter of creative discovery where you try and balance the needs and expectations of your customers with your brand's imperatives. There is no one-size-fits-all answer for every organization but you should definitely invest in test and learn as much as possible so you can measure quantifiable results for sound decision making. Nevertheless, there are some guiding principles that can help your company find an
optimal mobile design
.
Design Inventories
A good place to start is a creative inventory/questionnaire that gathers feedback, input, and a wish-list from all stakeholders. At this stage, you should be prepared to harness data from a variety of sources. For example, customer interviews can be extremely helpful. What features matter most to your customers and how can you deliver a
great mobile experience
? Many organizations do not have the time and resources for in-depth interviews. If not, surveys can be productive.
You'll want to gather input from other parties as well.
Are the objectives of your marketing team being considered?
What are the business goals of your CEO?
Have you included feedback from designers, sales teams, and other relevant members of your organization?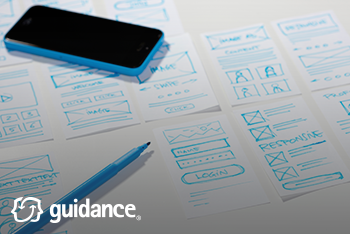 Incorporating data from
heatmaps
and analytics can be enormously pertinent too. Heatmaps are a graphical representation of how users interact with mobile screens. When they are used in conjunction with analytics they can provide an even clearer picture of how users are behaving and responding to while visiting your mobile site.
Ultimately, the customer's perspective is all-important. Consumers have so many choices these days and they will gravitate to companies and sites that provide a seamless and highly satisfying experience. Put yourself in the customer's shoes, solve their problems, and design your mobile site with their needs and expectations in mind and you will be on the right track.
Tapping the Unique Potential of Mobile
The migration from desktop to the mobile experience gives you a chance to expand elements that matter to today's users. Are you featuring content that is context relevant to where your customers are right now? For example, are you engaging brick-and-mortar consumers with contextual offers when they are in or near your outlets? Additionally, are you incentivizing customers to take selfies in your store? And are you tapping the power of pinned footers to elicit real-time feedback? When it comes to mobile elements, the design features you can now include are virtually as limitless as your imagination.
If you need any assistance or would like more information, please contact
Guidance.