Aah…..early October. The changing of the leaves, football season in full swing, pumpkin spice lattes, and the mad rush to prepare your online store for the holidays.
The best time for holiday readiness of your online store? June
The next best time? Now
Perhaps you're a bit behind the curve, you don't have a huge paid media budget, or are late to the SEO game. Regardless of where you are today, Guidance can help to make sure you are capitalizing on the $136 billion forecasted to flow through U.S. e-commerce during the holidays.
Inspired by five consumer insights, here are five holiday readiness tips where all you need is your customer and prospect database, your ESP and a little creativity.
Insight #1: 77% of holiday shoppers will purchase from the same retailers as they did last year.
Holiday Readiness Tip: Create actionable segments from your customer database
If you have a prospect and customer database, you have a head start on capturing sales from last year's customers. But to succeed you need to be like the corner grocer that knows your customers better than anyone else. How do to this? Segmentation. Dig into your customer data and create actionable segments where you can personalize the research and shopping experience. Different ways to segment include past holiday purchases, AOV, geolocation, product preference and browsing history.
There is nothing busy holiday shoppers will appreciate more than relevant recommendations tailored to their unique needs. Go all-in on email as there's no better way to re-acquire existing customers than through segmented email marketing. In fact, customers are primed for deal seeking during this time and more inclined to search for the best deals in their inbox. Email every single day with unique and personalized content. Mix it up with discount announcements, account activity, product recommendations and more. And the best time to start is now because...
Insight #2: 3 in 5 holiday shoppers plan to begin shopping early in the season before the end of October and early shoppers are likely to spend 28% more than late shoppers during the holiday season.
Holiday Readiness Tip: Jumpstart sales with exclusive deals and a sense of urgency
Why wait until Black Friday? Now is the time to capture these early bird shoppers and appeal to the psychology of beating the crowds, getting the best deal and FOMO (Fear Of Missing Out). And with six fewer days between Thanksgiving and Christmas this year, by starting early you can keep customers engaged through all the big shopping days including:
o Black Friday – day after Thanksgiving (11/29/2019)
o Small Business Saturday – first Saturday after Thanksgiving (11/30/2019)
o Cyber Monday – first Monday after Thanksgiving (12/02/2019)
o Cyber Week – week following Thanksgiving (12/02-12/06/2019)
o Giving Tuesday – day after Cyber Monday (12/03/2019)
o Green Monday – second Monday in December (12/09/2019)
o Free Shipping Day – December 14 (12/14/2019)
Keep holiday shoppers engaged by unlocking deals based on spending levels by a certain date like Black Friday and progressively unlocking more deals the more they spend. Or with every add-to-cart, automatically notify customers how far they are from receiving a first free gift. Create an official countdown clock on-site that lets customers know how many days remain for guaranteed delivery before Christmas and offer incentives for customers who shop early. Promote the countdown in emails to let customers know how much time is left for special offers or if stock is running low on a favorite item. The Order Deadline App from Shopify creates a sense of urgency by reminding customers of order deadlines and countdowns embedded in product pages. And Pricewaiter from BigCommerce will appeal to the deal maker in every holiday shopper by letting them negotiate better prices on items like unwanted inventory, clearance items and end of season products.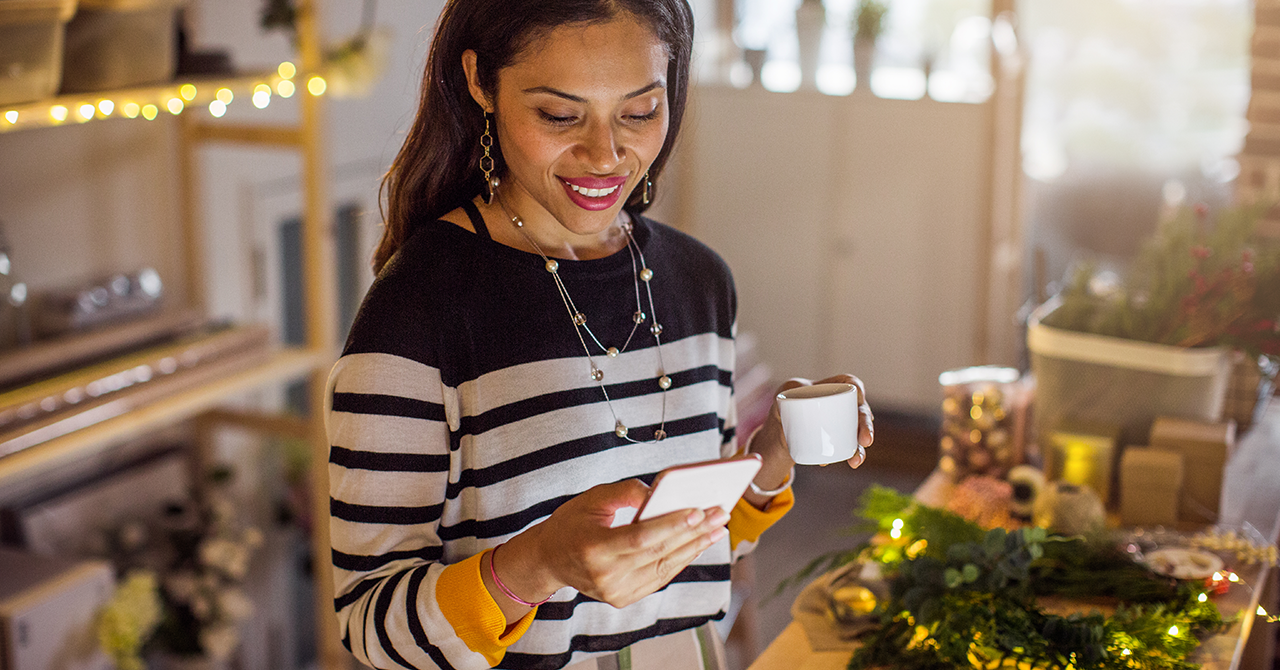 Holiday Readiness Tip: Conduct a mobile experience audit
Mobile responsiveness doesn't always mean mobile optimization and the mobile experience shouldn't be an afterthought. Guidance can help with a mobile shopping assessment which scans page load times, product information clarity, text to image ratios, font and product information legibility, navigation structure, search results, and the most important assessment: the checkout experience. The holiday shopper will want to complete a transaction in as few steps as possible. So letting your customers check out using digital wallets like Apple Pay, Android Pay, Google Wallet, MasterPass, Visa Checkout, and/or PayPal will ensure they are less likely to abandon their cart.
Holiday Readiness Tip: Create Gift Guides and Bundles
You have a significant opportunity to influence holiday purchases beyond deals and discounts. Convenience and saving your shoppers time can go a long way in keeping your online store top of mind.
Start with Gift Guides: curate your products into easily sortable categories by price range or by gift recipient persona (i.e. for the person who has everything, for the person who is picky) or by gift type (i.e. white elephant gifts). Creating and then promoting these gift guides through your daily emails is sure to bring people to your online store.
Another time saver: bundles. Instead of adding new products or bringing in new inventory, you can simply repackage the products you already have.Start by brainstorming the natural groupings for your products and allow customers to purchase them together at a discount and always promote how much they will save by going with the bundle. Go into your analytics and look at the products that customers have purchased together in the past or think about the small ticket item customers will want when they buy the expensive item (i.e. an extra grilling accessory for a new grill). And most e-commerce platforms have bundling capabilities built in. Shopify has a few: Product Bundles by Bold, Bundle Products by Thimatic as does Magento: Magento Product Bundled Discount Extension. Bigcommerce's bundles are built in and ready to use.
Holiday Readiness Tip: Test, test, and experiment
With all that extra traffic pouring into your online store, now is the best time to test and experiment. You can increase effectiveness and conversion over time by A/B testing a wide variety of offers (free shipping, BOGO, discount codes, $ off, % off), creative content, and more tactical elements like time of day and page placement. All of this will help you find the winning combination to maximize ROI and give you a head start into 2020. And if there are new products on the roadmap, now is the time to test customer demand and receptivity. Lastly, don't make customers hunt around on your site to find the best deals. Consider a site wide banner that promotes the latest offers you will be testing and test those offers via daily emails and guide your customers on the path to conversion. Even with a code freeze in place for Q4, there are still many options to test without breaking code.
Even though fall has barely started, holiday shopping is just around the corner so don't delay in giving your store the edge it needs to maximize holiday revenue. And Guidance is here to help with a last minute holiday readiness package.