If you're looking for heroes in the first pandemic-era holiday shopping season any of us have ever seen, you could nominate buy-online-pick-up-in-store and its close relative, curbside pickup.
In fact, the hybrid of ecommerce and in-store shopping has the potential to save the 2020 holiday season — or certainly make it more profitable for agile omnichannel retailers.
The new BOPIS reality
It may be a bit obvious to point out that this holiday season comes with new challenges on top of the traditional pressures that arise every year. But after months of lockdown and restricted activity, a significant number of consumers are wary of shopping in brick-and-mortar stores. In fact, more than 77% of consumers said either that they would not shop in stores at all this holiday season or that they'd avoid in-store shopping as much as possible, according to a September Signifyd consumer survey.
Enter — or maybe don't enter — curbside pickup. Retailers who offer to bring online orders out to customers' cars eliminate the worry some consumers have about shopping in a store during the pandemic. Even buy-online-pick-up-in-store, or BOPIS, is likely to offer some peace of mind, given that it drastically reduces the amount of time a customer spends indoors.
Pandemic-driven ecommerce surge shows no sign of letting up
The hesitancy of some consumers to shop in stores has already been reflected in the dramatic increase in ecommerce sales during the pandemic. Signifyd data shows that ecommerce spending in the U.S. was up 84% year over year, as of late October. Those numbers, based on U.S. sales on Signifyd's Commerce Network of more than 10,000 retailers, have been elevated throughout the pandemic. Certain verticals have seen sales rise even higher than the industry average, with electronics sales up 110% as of late October, for instance.
And while increased online sales have been good for retailers experiencing growth, the increase in orders has also put a strain on supply chains and caused shippers like FedEx, UPS and the U.S. Postal Service to announce holiday shipping surcharges for retailers shipping high volumes of packages in the fourth quarter.
Here again, buy online, pick up in store — and particularly curbside pickup — can come to the rescue. Curbside offers customers an option to avoid in-store shopping while providing the speed of same-day delivery. It's just that the delivery is a little more DIY.
By encouraging customers to pick up their online orders, retailers cut down on the number of packages they ship — potentially avoiding holiday surcharges or reducing the amount in premium charges they have to pay.
The good news is that customers have embraced the convenience of BOPIS and curbside pick-up, so they don't feel like they are getting second-best when they select those channels over direct delivery to their homes.
Early in the pandemic, Signifyd data showed curbside and BOPIS orders increasing by nearly 500% over pre-pandemic levels. In October they were still three times higher than in pre-pandemic days. And consumers are telling us that their enthusiasm for the service goes beyond avoiding in-store shopping.
In Signifyd's survey of 1,500 U.S. consumers conducted by market researcher Upwave, nearly 76% of respondents said they intended to use curbside pickup and buy-online-pick-up-in-store more this holiday season. And they don't intend to stop once the holidays and the pandemic pass.
Over 60% of consumers said that a year from now they expected to be using BOPIS and curbside pickup more than they had a year ago.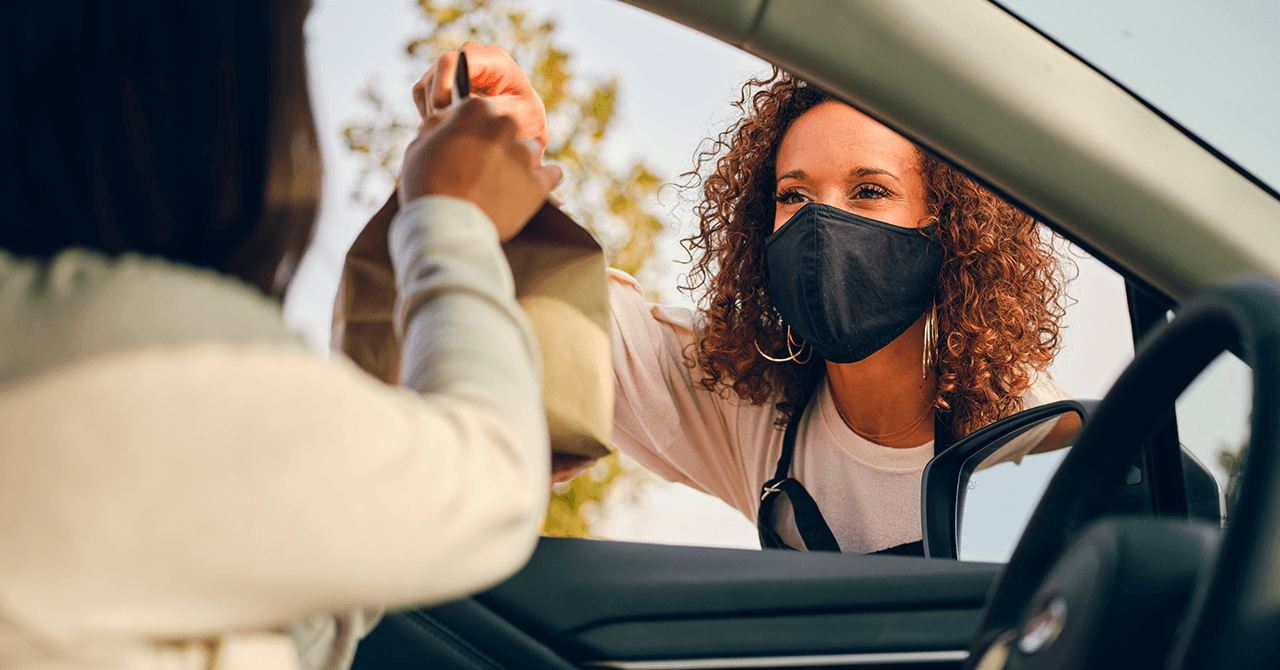 How do the best-in-class launch BOPIS and curbside pickup?
It is one thing to realize that curbside and BOPIS have the power to make the holiday season more profitable, it's another to actually execute on the programs.

The good news is that a number of retail enterprises pivoted quickly in the pandemic to launch curbside programs that allowed them to keep doing business. The secret to their success appeared to be adopting agile thinking — launch a good program and iterate to make it better.

What should retailers be thinking about as they launch or expand curbside and BOPIS or brace for the coming holiday spike in orders meant to be picked up in the store or at the curb?

Here are 7 key points:

1. Train associates in BOPIS and curbside: Your associates are now inventory and fulfillment experts, fraud specialists and concierges. They need to juggle traditional shoppers and BOPIS and curbside customers. They need to understand pickup procedures and know how to spot the warning signs that something is not right. They need to be especially careful with orders picked up by someone other than the customer who placed the order. They need to be cautious with high-value orders — all without slowing down the process. Associates need to have your support. They need to learn how to stand firm when customers show up without proper identification, while at the same time avoiding insulting legitimate customers who simply forgot the documents they need. Depending on your business's size and order volume, you might consider having dedicated employees focused only on BOPIS and curbside orders.

2. Combine your online and in-store order management and inventory systems: You need absolute insight into your inventory — what you have, where it is and how quickly it can get to the store where it needs to be for pick up. Moreover, some of this information — what items are available now at what stores — needs to be apparent to consumers shopping online.


3. Communicate, communicate, communicate: A BOPIS or curbside customer should never be wondering what is happening with his or her order. Start on your website and apps. Prominently and clearly explain how the process works: How long before an order is typically ready? How long will an order be held before being cancelled? What forms of identification does a customer need to pick up an order? Can a friend pick up the order? How? Send immediate confirmation when an order is placed, explaining that another email or text with all the details needed for pick up will arrive when the order is ready. If anything goes wrong or any delays arise at any point during the process, send an email or text notifying the customer and explaining exactly what happens next.

4. Designate a dedicated pickup area in-store for BOPIS and in the parking lot for curbside pickup. A section of clearly marked parking spaces generally works better than literally lining cars up along the curb. Use signs to make the process clear, include numbers for customers to text to alert associates to their arrival. Consider a separate number for complications.

5. Be sure employees who deliver orders to vehicles are properly wearing face coverings. Instruct them to confirm orders through a closed car window and to maintain social distancing even when sharing outdoor space with each other and customers.

6. Analyze your risk management strategy and tools. Consider an automated fraud and consumer abuse solution, like Signifyd, which combines big data and machine learning to instantly sift legitimate from fraudulent orders. BOPAC orders come with no delivery address, which means fraud reviews need to be conducted without some key pieces of data to confirm identity. The orders also must be processed quickly to maintain the promise of convenience that comes with BOPIS and curbside pickup.

7. Things will go wrong. Launching a new or expanded initiative only adds to the stress. Customers, however, appear ready to accept some hiccups. When things do go wrong, make things right for the customer involved. Consider gift cards, discounts or some other thoughtful gesture.


Every holiday season comes with its challenges and outsized opportunities. While building a top-flight BOPIS or curbside pickup service can be daunting, retailers who do it right may find they benefit from the work this holiday season and for years to come.