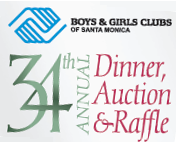 Over the years, Guidance has worked with and supported a number of local organizations in an effort to help improve our community and the lives of those who live in it.
One of these organizations is the Santa Monica Boys & Girls Club (SMBGC), where I serve on the Board and as the Auction Council President. Guidance has been actively involved with the SMBGC for several years now, and is currently helping the organization with its Annual Dinner, Auction and Raffle. The event will take place this Friday, November 13th at the Loews Santa Monica Beach Hotel.
Raffle ticket-holders can win up to $10,000 in cash and don't need to be present at the event to claim their prize. Tickets are sold at $100 apiece. To help support the SMBGC by purchasing a raffle ticket, go to https://cdn2.hubspot.net/hubfs/5897745/Guidance_June2019/PDF/ticket.pdf. Feel free to contact us if you have any questions.
To learn more about the SMBGC, check out their Web site at SMBGC.org.
---
Jason M.
Guidance