People buy with their hearts and use reason to justify their purchasing decisions afterward. There's nothing wrong with this, it's simply human nature. After all, humans are emotional and visual creatures. No wonder, then, that the most successful brands tap the power of sentiment to forge an enduring bond with their customers.
Unruly, which ranks the
most shared viral ads
, found that the most successful spots relied heavily on emotion. Consider, for instance:
A Collective Project video showing Robert Downey Jr. deliver a bionic arm to a young boy.
Purina's Puppyhood spot with an adorable little pooch who gets adopted.
Our Brains Are Hardwired to Respond to Emotional Appeals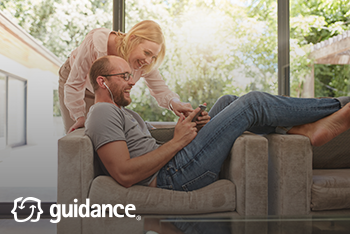 Invariably, the best marketing tugs on the heartstrings.There is a good reason for this. Our minds are bombarded by information every day. By some estimates, the average person is subjected to more than
3,000 ads a day
.
The subconscious mind filters much of this extraneous info for us. By and large, only the
messaging that impacts us on a deeply visceral level
manages to cut through the clutter. In particular, ads that make us feel happy--or surprise us in a positive way--are the ones that grab our attention and elicit a response or reaction.
Similarly, site design and layout principles are decisive when it comes to establishing an emotional connection to your brand. You can spend a lot of time and resources honing the informational dimension of your content. But if you are only trying to convince audiences on a practical level why they should choose your products and services, then you are swimming against the current.
Using Visual Appeal to Hook Users
Michelangelo once said that "simplicity is the ultimate sophistication." This maxim is typically the foundation of good website design. After all, users gravitate towards intuitive layouts that are visually appealing, but extremely easy to navigate.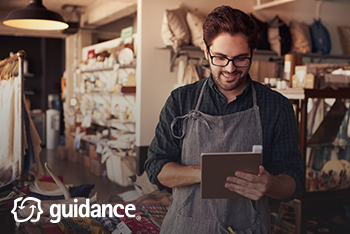 In fact, emphasizing "
visual language
" over pure text is the most effective approach for many businesses. After all, images, infographics, and other visual aids help convey information while creating emotional resonances with audiences. Supporting text, while important, should be concise, extremely well-written, and easy to process. In particular, written content should be seen as a natural adjunct to the visual and should not add clutter.
For a great example of outstanding web design, check out
Rubie's
, which is now the world's largest costume company. Before partnering with Guidance they were a family-owned operation that needed an ecommerce platform that was more than just an online catalog.
We'll let Rubie's site speak for itself. Suffice it to say, the images of smiling faces enjoying playful costumes--coupled with a very engaging but intuitive layout--provides a very uplifting experience. You can learn more about how their site by
clicking here
.
Takeaway
The importance of bonding emotionally with customers has long been understood in B2C. Increasingly, however, even B2Bs are starting to recognize the need to tap the power of sentiment to attract audiences and convert visitors. Put simply, humans are hardwired to respond to information that makes them feel good. Touch people's hearts and you will win their business. That principle applies in B2B as well as B2C.