If you don't take the time to do something right the first time, then be prepared to waste valuable time doing it over and at a considerable cost to your company. When it comes to E-Commerce platform implementations, however, "do-overs" aren't an option because of the significant capital expenditure and the overall
disruption
to the business.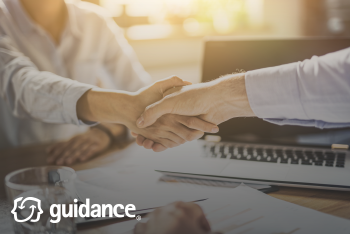 That's why selecting the "right" digital agency or implementation solution partner for your e-commerce project is so critical. Put simply, if you make a wise choice you'll avoid common pitfalls and take advantage of economies of learning and efficiencies that the partner has working with several other clients, which will greatly enhance your chances of success. On the other hand, choosing the wrong partner will be like having a
ball and chain
around your business.
Qualities to Look for in Your Partner
What do you need to look for in a partner? A few considerations stand out:
One of the first things to look for is specific knowledge and expertise. The process of platforming requires extensive familiarity with the code base,
implementation phases
, and the various nuances that impact technical integrations. You'll need a partner with a wealth of experience and a very strong track record of success when it comes to deploying these complex systems.
Navigating the technical challenges is an arduous undertaking, but an experienced partner can steer you through them faster, easier, and cheaper than in-house options. On the other hand, if you rely too much on getting the lowest cost from a partner, then you will likely get exactly what you paid for which is a failed implementation or costly delays that significantly disrupts your day-to-day operations.
What Questions Should You Ask Your Prospective Partners?
What's their track record? How many live implementations have they done? Have they worked in your industry? Can they point to a number of websites that have been built on the platform?

Do they know B2B? It's not enough to know E-commerce. You'll want a partner who has deep familiarity with the unique needs of B2B. This includes an understanding of features like customer-specific pricing, custom catalogs, B2B workflows, B2B payment options, salesforce support, self-service capabilities, and other aspects the overall B2B experience. Many partners will try and sell you on their ability to create a picture-pretty consumer-level website. That can be important, but what they really need to do is help you create a platform that delivers the kind of functionality that today's B2B buyers expect. That means a site that makes the B2B buyer's faster, easier and highly functional.

Do they understand how to apply B2C best practices to B2B? Your partner needs to understand the needs of B2B inside out, but they should also be able to help you incorporate a B2C sensibility to the digital experience you deliver. Today, B2B buyers expect the B2C experience in so many ways including easy product searches, intuitive product navigation, personalized shopping experiences and expedited checkouts. In short, a partner needs to help you combine the best of both B2B and B2C.
Takeaway
In today's e-commerce environment, learning curves are steeper than ever and businesses that don't get the job done right the first time will quickly find themselves on the sidelines. This is particularly true when it comes to platforming where the margin for error is shrinking rapidly.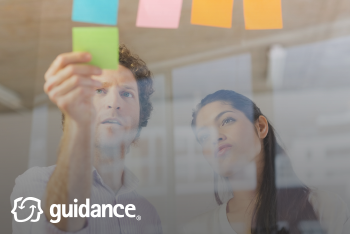 Choosing the right partner to help you
platform
is more consequential than ever. If there is one thing you can assume, it's that these implementations rarely go according to even the best-laid plans. Consequently, you'll need someone who can communicate proactively, provide transparency, and demonstrate the innate flexibility (borne of experience) to adjust things on the fly when necessary.
At
Guidance
, we've been around long enough to see it all. We know that E-commerce may seem easy from the outside, but it's not. With scores of successful implementations under our belt, we understand that some of the most important roles a partner can perform are to educate, offer informed advice, and push back against the questionable assumptions that do not serve a client's best interest.
A premier digital agency or solution implementation partner will help you learn and build at the same time. They will educate you about E-commerce
best practices
and keep you in line when you deviate from them. Most of all, they'll help you get things right the first time so that you can concentrate on what you do best--running your business.