According to a report by
Frost & Sullivan
the B2B e-commerce market is expected to hit $6.7 trillion by 2020. Those are heady numbers, but as a whole B2B companies have been slower to embrace digital commerce than their B2C counterparts.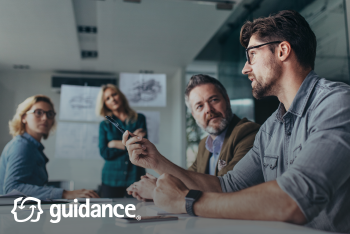 That reluctance may melt rather quickly. Many observers believe we are at an
inflection point
and that we can expect to see a surge of B2B companies launching and expanding Ecommerce efforts in the next couple of years. The shift will be driven by a number of imperatives. For instance, the customers of B2B companies now expect to be able to place their orders online and prospective customers are conducting their product searches digitally. There is little doubt that research and purchase behaviors are migrating to the Internet, and this creates opportunities for manufacturers and distributors that take action.
Making the leap to e-commerce can involve formidable challenges. There are deep organizational and technical issues to address. But there are also some very strong incentives for doing so, including significant revenue and efficiency gains.
The most obvious benefit of migrating online, of course, has to do with sales growth. But there are advantages that go well beyond the immediate bottom line.
Let's take a look at the ROI model for Ecommerce, which encompasses four components.
1. Incremental Revenue from Existing Customers
An Ecommerce presence generates more sales from existing customers. Most traditional companies assume that Ecommerce revenue is just a shift from other income sources such as call centers, email orders, and other channels. But revenue from existing customers is often incremental (e.g. would not have been earned otherwise) - deepening the seller's share of spend.
One powerful tool that enables this increase is web merchandising. This is often a new concept to B2B companies. In its simplest form, web merchandising involves exposing products at key moments during the online shopping experience, such as on product detail pages or in the shopping cart or online checkout. The products presented can be items that your buyers may not be aware that you offer. Many B2B companies that take advantage of web merchandising are gaining a greater share of the customer's wallet by displaying items that go with (or are bundled) with the products in the buyer's shopping cart. By upselling and cross-selling items related to what is in the cart, these companies are
increasing the revenue potential of each of their customers
. Pricing, of course, must always be competitive.
2. New Revenue from New Customers
Ecommerce also enables manufacturers and distributors to reach and serve new customers. Sometimes these are market segments that your traditional salesforce did not know existed.
A case in point is a company called
Mountz
. This company manufactures precision metric and torque measurement tools, sensors, and fasteners, which are vital to a number of industries. Their customers including many leading companies including the aerospace giant, Boeing.
If it weren't for Ecommerce, a traditional manufacturer like Mountz might remain a well-kept secret. But since building a digital presence, Mountz has discovered unexpected new customers. For instance, high-end bicycles require very fine measurements for tuning to optimal performance. This was a market previously unknown to Mountz. Today, through its Ecommerce web site, Mountz sells its product to a cadre of cycling enthusiasts and bike shops, adding millions to the company's top line.
Bottom line, thanks to Ecommerce you can enter markets and capture new revenue.
3. Enabling Efficiencies
Traditional sales and customer service functions can be resistant to Ecommerce. A commonly held fear is that digital platforms will ultimately replace humans in the selling process. But experience is showing the opposite to be true. In fact, Ecommerce can make both
sales teams
and service reps more efficient. When deployed effectively and aligned with traditional sales and support functions, Ecommerce allows resources to be more strategic in how they serve customers. Resources get deployed to higher and better uses - instead of being cut.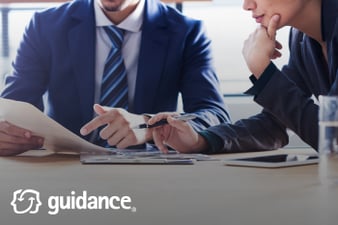 For instance, many customer inquiries to the sales and support team are modest in terms of value-added (both to the customer and to the seller). Nowadays, inquiries centered on questions like "where is my order" can very easily be answered via a web site. Modern customers go to the web first to pursue self-service options on common questions such as this. By offloading routine, administrative tasks, sales teams can be freed to spend time pursuing fresh leads, developing relationships, and pitching new solutions. When a sales team works smarter, it can enable an organization to expand its sales department.
The sales team wins, the company wins, and - most importantly - the customer wins.
4. Gross Margin Improvement
This may come as a surprise to many companies, but orders completed through Ecommerce tend to be realized at a higher gross margin than those coming from other channels.
Why? It comes down to making the buyer's job easier, and the web is the perfect place to do this.
Speed and convenience
are equally, and in some cases more important as price for many B2B transactions. Yet, many sales reps have been conditioned (through habit or otherwise) to give discounts of 2 to 3 percent, even when they don't need to. By migrating online, B2B companies can save their customers time - and this often translates into higher gross margins. At Guidance, we have clients generating as much as 5% incremental gross margins on sales completed online vs. offline channels.
Takeaway
Many traditional B2B companies and cultures have
resisted
the shift to Ecommerce. There are others who look at potential revenue growth and they are not yet convinced. They mistakenly assume that Ecommerce profits are mostly just a shift from other channels.
Ecommerce truly is transformational. It allows companies to reimagine how they do business, which includes ways of extracting more revenue from existing customers, identifying new markets, and deploying resources more intelligently and efficiently.
Those who embrace B2B Ecommerce discover opportunities they could not have imagined previously. Now is your time.