"Alexa, I'd like to buy a Keurig to go with the new countertops in my kitchen, can you help me?"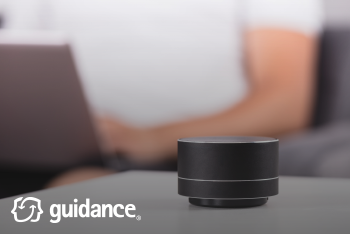 (Alexa): "You'd like a coffee maker that matches the granite surfaces you had installed six months ago? Based on your past purchases, I believe I have an ideal model for you and comes in a sleek black design that complements your kitchen so well. Here's how it will look next to your refrigerator."
"Wow, that looks great, Alexa. I'm really loving this virtual reality feature that helps me visualize products in my home. Let's do it!"
(Alexa): "By the way, the new unit will be just perfect with the Arabian blend you enjoy weekday mornings, but it can also make the Caffè Mocha you like on the weekends. Would you like me to arrange for expedited delivery so that you can be enjoying your favorite organic brew with breakfast tomorrow?"
E-commerce Platforms That Enable Seamless Shopping
Seamless shopping is all about making things easier for buyers and sellers. B2C companies have pioneered frictionless e-commerce, but these advances will be even more impactful for B2Bs.
Today, it's all about making things more intuitive, relevant and meaningful for your customers. That's where artificial intelligence, conversational bots, and virtual reality (VR) can make a huge difference.
Platforms that enable these features can help your business succeed in the race for customers. Here's a look at some of the leading digital solutions and what they can do for your business.
Magento Commerce
Today, you have to interact with users where they're at. That means having an
omni-channel
capability so that you can deliver a
great User Experience (UX)
on whatever devices or channels your customers happen to be using.
Magento Commerce
has been pioneering headless solutions that allows companies like yours to decouple the customer-facing front end from the back-end transaction process. So, if you need to exercise content control and governance of the user experience, then
headless solutions
offer an incredible way to update and scale user-facing content without disrupting your transactional architecture.
As we speak, more and more top brands are abandoning monolithic solutions in favor of the headless alternatives because this approach confers huge advantages in terms of speed-to-market, flexibility, customization, and the ability to
personalize the customer's journey
with your brand.
Shopify Plus
Shopify Plus
has been simplifying e-commerce with some of the most advanced features in the industry. Recently they introduced multi-store solutions, which allows umbrella companies to manage multiple digital storefronts through a single instance. This means that your sister storefronts can share design themes, product catalogs, customer info, and checkout processes.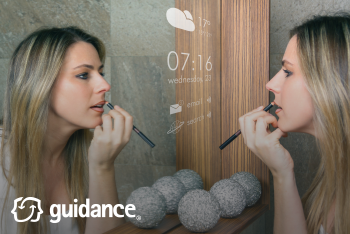 The Shopify Plus platform has always been a cloud-based SaaS solution, which means it's very simple and easy for companies like yours to utilize and maintain. But ease-of-use and intuitive interfaces extend to the customer side, too, as Shopify is at the cutting-edge of
conversational bots
that allow your consumers to talk with digital assistants that will help them place orders and track products.
By enabling SMS, chat, and (in the future) integration with Facebook, the Shopify Plus platform helps eliminate barriers and friction points between shoppers and merchants.
Episerver
When you have insight into your customers you can anticipate their needs and expectations, which can help you win their business. That's where business intelligence (BI) comes in.
Artificial intelligence
(AI) is taking this feature to a whole new level.
Episerver
is a solution that incorporates the latest AI tools so you can visualize data and leverage content. For example, by deploying Epi Advance, which uses AI to automatically tag metadata around content, you'll be able to deliver the most timely and relevant experiences to your customers.
Similarly, the company's Epi Perform app utilizes state-of-the-art AI technology to track the user's journey and habits so that their experiences with your brand can be custom-tailored with personalized content, media campaigns and product recommendations that keep them engaged from the get-go.
Takeaway
Artificial intelligence, headless solutions, and conversational bots are transforming the way buyers and sellers interact. These technologies are at the cutting-edge, but they are already being widely applied by e-commerce players with very impressive results.
The platforms employing these tools are all world class and you can expect to see even more game-changing breakthroughs in
machine learning
, AI, and omnichannel solutions.
What does all this mean for your business? Well, ecommerce is moving the direction of a highly personalized, intuitive, and frictionless journey. Are you making the core investments you need to make to ensure that your platform is moving in the right direction too? If you have questions, reach out to Guidance as we are a preferred
Shopify Plus partner
who can assist you with your ecommerce needs.