Listening, empathy, and understanding are the keys to generating and converting more leads. This is particularly true in B2B, where conversions are managed much differently than in B2C.
Loyalty Matters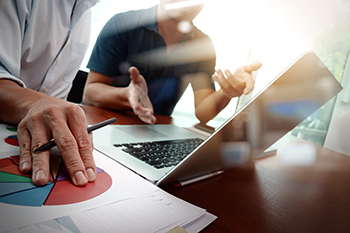 Of course,
customer loyalty
is far harder to create and sustain in the B2B realm. However, nurturing your ongoing relationships with clients can yield tremendous lifetime value.
Managed properly, your long term clients will become a source of repeat orders, word of mouth advertising, and further lead generation. It's a simple maximum, but doing right by your B2B relationships is what helps you maximize their potential. Here are some stats that highlight the importance of cultivating customer allegiance:
B2Bs that personalize their customer's journey outsell their competitors by 30%. Repeat customers are generally worth at least 10x their initial purchase. B2Bs that rate high in customer loyalty grow 4 to 8% above the average rate of growth in their industry.
Trust -- The Foundation of Value
Trust is essential in B2B. However, because the time-frame for conversion is longer more patience and effort on your part is required. For example, typically a company may reach out to you during their research phase, but they may not be ready to buy during that initial contact. Converting leads is about making that initial encounter productive and entirely hassle-free. In particular, any information they request should be helpful and easy to consume.
It's vital, of course, to convert your leads into sales. Making their jobs easier, by providing high-quality information, is one of the most effective ways of gaining their trust and loyalty. You can accomplish this aim through a variety of channels such a
webinars
, informative emails, personal contact through sales associates, and digital educational resources (such as white papers, instructional videos, and online learning modules).
Help Your Prospects Do Their Jobs
B2B end users are doing more and
more research online
. You can capitalize on this trend by offering information about the products and services you offer, but with a particular eye to how these will help your prospective clients succeed at their jobs. But to do this, you have to know who these people are, what their needs are, and what is keeping them awake at night.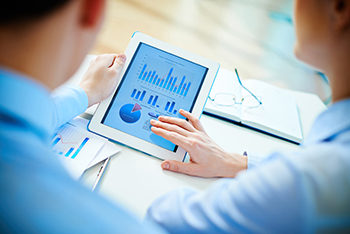 Harness Analytics to Understand Your Clients
The first conversion event is when a potential client visits your website. Perhaps, they fill out a form and request further information. However, this is just the first in a series of important steps you need to take. In a well-functioning system, you need to
harness analytics
so that you get a comprehensive picture of who they are, what they are looking for, and what problems they are trying to solve.
Ultimately, you need to make sure your website, digital outreach efforts, and
CRM
software are all working together to create an optimal experience for end-users at all possible touchpoints.
In fact, you have to get really sophisticated at this. This includes tracking follow-up visitors, providing relevant information based on prior experiences, and
generating a context
for future interactions, sales associate follow-ups, and email campaigns.
Takeaway
B2B buyers face a daunting array of choices. Provide them with good information that helps them do their jobs and you will become a go-to resource. Use their digital journey with your website, analytics, and the information they provide to better understand them. This will help you listen to their questions and anticipate their needs.
High-tech tools are invaluable, but mostly because they help you be a better and more empathic listener. When you demonstrate you get the challenges a prospective client is facing, then you have taken the first step to earning their trust and ultimately, their business.