Amazon is a game-changer, and economic multiplier and a trendsetter rolled into one. You've heard the hyperbole before, but in this case, it's an understatement.
In fact, "the Earth's most customer-centric company" is the major force that every retailer, brand, and business needs to be thinking about this holiday season. Simply put, if you are operating in the digital realm, then you cannot afford to be without an
Amazon strategy
, particularly during the holiday season, which can be a make or break time for so many companies.
Why Business Begins on Amazon
Nowadays,
more than half of all online product searches begin on Amazon
. That's double the number that start on Google. The reasons are simple. Amazon's personalized recommendations, intuitive interface, and mobile-friendly experience make it the go-to site for shopping ideas, product research, and getting the best deals. Not surprisingly, it's now a lot more important for your business to be on Amazon than it is to be on Google.
Different Ways of Using Amazon
How you utilize Amazon will depend on the type of business you have and the products and services you offer. For example, if you are a manufacturer and your product itself is the selling point, then Amazon is just a sales channel. However, you should be leveraging their incredible reach to build your business. There is simply no excuse for you not taking advantage of their built-in consumer base.
Marketplace Accounts vs. Retail Accounts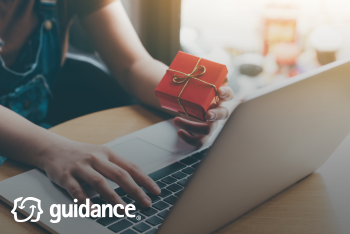 When you are selling on Amazon you essentially have
several choices
when it comes to promoting your wares. For instance, you can opt for a marketplace account, which gives you greater control over both price and presentation. On the other hand, you may want to go with a retail account, in which case the online giant will buy your products and resell them on their site.
You can also choose a hybrid approach, which involves a mixture of both the retail and marketplace options. Which one you choose, of course, will depend on your business objectives. With a retail account, for instance, you don't have to worry that much about product descriptions, order fulfillment, or the end-user experience since Amazon pretty much takes care of the back end.
In contrast, a marketplace account allows merchants to reach customers more directly, particularly when it comes to pricing, product description, and the customer experience. In particular, many merchants find that the marketplace option is ideal for introducing new products and closing out older inventory.
The Importance of Understanding Your Customers
The Amazon platform has incredible strengths, but there are things the company will never be able to do as well as you. For example, they are not very good at deep product information, such as how a given one of your products will impact the customer's life. In addition, they are not great at explaining how your products and services fit together with your other offerings, or how a particular part you are selling works within a larger system or context.
As a result, to make sure you pick the right type of account requires that you understand your customers. In particular, you need to ascertain what are their motivations and why are they buying from you instead of Amazon?
Whichever type of account you opt for, Amazon gives you access to more than
310 million active customers worldwide
. On average, these customers spend
$1,500 annually
at the online giant. Partnering with Amazon, then, is simply a no-brainer as it is an opportunity to be a part of a marketing platform that is extremely good at attracting new customers and wildly popular with existing buyers.
Takeaway
When it comes to Amazon, many merchants are taking a blended approach to selling around the holidays. Retail accounts can make sense for many items, but setting up an individual marketplace storefront allows you to offer your own in-shop expertise, content and customer solutions, which can really help you differentiate yourself from the competition. In addition, a dual approach helps you extend your reach while increasing your relevance.
As you might expect, Amazon is a top destination throughout the year, but it is especially in demand during the holidays. Therefore, putting their platform to work should be a high priority for your business. If you hope to reap seasonal profits, then now is the time to start planning on how you can use Amazon to generate a flurry of sales around the holidays.
If you need any assistance or would like more information, please contact
Guidance
.