Developer Diaries is our continuing series about life in the technical trenches. Today we're proud to feature Brijen Ved, a tech lead who mostly focuses on .NET projects.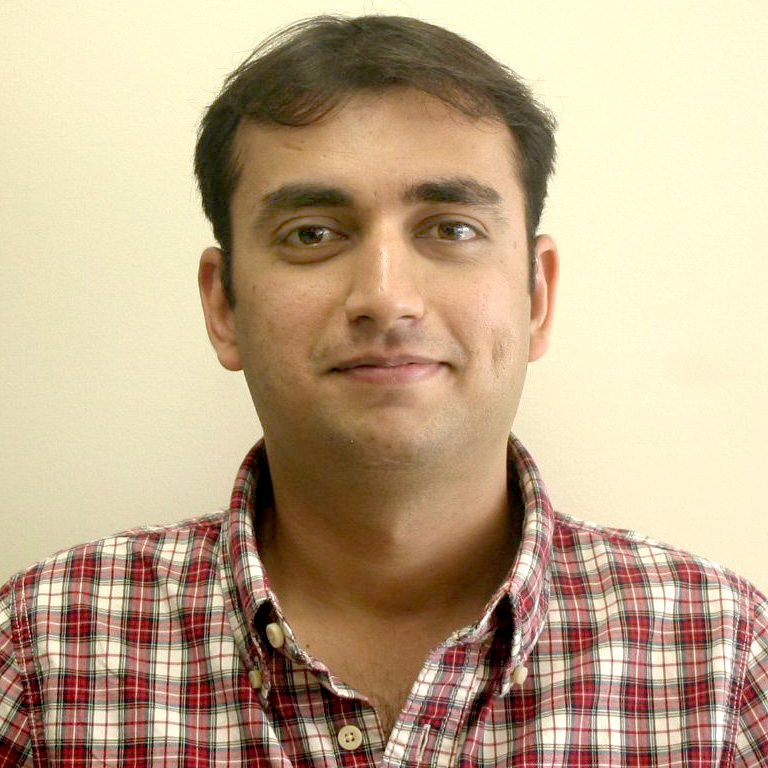 Where did you work before coming to Guidance?
Prior to Guidance, I was a team lead for Deloitte Tax. My job there was working on financial applications for investment banks and hedge funds. Before that, I was at another place here in Century City (Los Angeles) called Nuveen Investments. Those guys are in mutual funds. It's like a 125-year-old company. Before that, I was working for an entertainment company called Casting Networks. They were kind of like LinkedIn for actors.
It sounds like you have a lot of experience with sensitive financial information.
So, at Deloitte and even at Nuveen, we handled Personally Identifiable Information (PII), which is something all these big firms take very seriously. Sometimes even the employees are not trusted with the data. We were given laptops specially approved by their IT team. All the external ports were disabled. They even had firewalls that would not let you upload files on any external servers because I was dealing with accounting data, social security numbers and tax information for high net-worth individuals. We dealt with PII's very strictly.
At Guidance, [protecting data] is a regular practice. Most of the clients that I work with are Payment Card Industry (or PCI) compliant. Any page that has personal information – they are typically served through a Secure Sockets Layer (SSL), which gives us extra confidence that the site is secure. That's very important. I don't think we store any of the personal credit card information or similar data that could potentially affect the customers' PII.
How do you safeguard your own PII? When shopping online, do you take steps that other people wouldn't necessarily know about?
After I joined Guidance, I noticed things that were not obvious to me originally. I look for things like whether the site has a particular certificate, whether it's approved by the Better Business Bureau or whether there's a proper SSL implementation done. Also whether the account pages are secure or not. Those are the kind of things I now notice right away. Before that, I never used to think about security in that manner. It's very important.
Which Guidance project are you most proud of?
It was a search solution that would work for SEO clean-URL implementation, and it would basically boost the results in the Google search. The client was C&H Distributors and the implementation was BloomReach. That was one of the first third-party integrations that I did here at Guidance. The benefit is, BloomReach is an industry leader when it comes to enhancing search performance – specifically clean-URL implementation. Right now, if we go to Google and search for some of the products that [C&H sells], they would be one of the top five or seven results. That's kind of a big deal for a B2B site to have that kind of precedence over the rest of the products available from different vendors. It's a big thing for the client. It helped get more traffic to the site and more conversions. So that was something that I'm proud of because I was the sole developer and the tech lead at that time.
Tell us about your biggest challenge so far.
The most challenging project was doing some of the reverse engineering when I was working on the Bealls implementation for Unbxd search. They replaced the out-of-the-box platform search (SOLR engine) that was supported by EPiServer. We had to go back and reverse how the platform behaved with the core objects for the site. So we changed that and replaced it with the third-party search provider. So far, they have seen at least a 30% improvement in search performance for the site. They decided to go on updating the category pages and even the navigation from the out-of-the-box one to the unboxed search.
The reason why it was technically challenging was because we had to go back and de-bug through the code that the platform provides and do the reverse engineering. That was the difficult part but it worked really well.
What do you like about working at Guidance?
I came from a heavy consulting, heavy-travel organization where I was literally traveling two weeks per month – sometimes more than that. One thing I like about working for Guidance is there's far less travel involved.
The work environment is very casual – I don't have to dress up in suits every day! In any investment bank, you have to dress up. Full business attire. Even developers have to wear suits. The way you look and the way you dress is how they judge your performance. That's just how the environment is. At Guidance, it's more about quality work.
The other thing I love about Guidance is open communication. On a day-to-day basis, if I want, I can go talk to any of the top management that's here. Most of the time when I'm working with sales, I'm working directly with Jon Provisor, one of the owners of the company. I have full transparency about what's going on, how many opportunities we're working on and what's in store for us. That's one thing that I really love.
We also have flexible work hours. Everybody has stuff to deal with in their personal lives, and Guidance has been very accommodating about that. That's a big plus for me.
What do you like to do for fun?
I have many different hobbies. I love hiking. Almost every weekend, I go with my wife and friends to hike different places in L.A. My favorite one is Franklin Canyon. I love EDM music, so I go to trance festivals from time to time. I love going to Vegas for all the different restaurants. I also like sky-diving, bungee jumping, all those things.
*****************
Want to make sure you don't miss the next Developer Diaries post? Follow us on Twitter to get the latest Guidance news!