E-commerce is growing and changing at a blistering pace. To keep up, businesses require state-of-the-art solutions that can respond nimbly to ever-shifting customer demands and dynamic market conditions.
The Leading E-Commerce Platform Just Got Better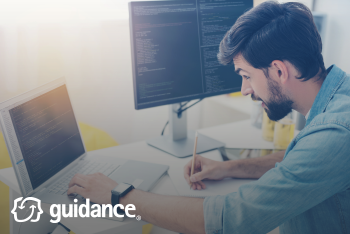 Magento Commerce 2.0 proved to be a world-class platform that powered numerous online merchants and retailers to new heights. Undoubtedly, it was more than just a step in the right direction. But many of today's brands, manufacturers, distributors and retailers require even more advanced features, functionality and versatility. This will always be an ongoing challenge for digital commerce platform providers like Magento Commerce. The good news is that Megento Commerce 2.2 satisfies much of these needs in today's market.
Ease-of-use, customizability, and native features and functionality are just a few of the prerequisites market-leading businesses expect and demand from their digital tools. A company cannot maintain their creative and
competitive edge
if they are constantly wrestling with the technical tools that are supposed to get the job done.
For example,
security enhancements
, updates that fix bugs, and deployment processes need to be handled so seamlessly that they are part of a background that is never even noticed. Navigation, order processing, and account maintenance should be so intuitive and automatic that no one has to give them a second thought. Those are the kind of features that have been architected into the DNA of Magento Commerce 2.2.
Enhancements That Developers Are Looking For
Undoubtedly, the factors that improve the end-user's experience are critical, but Magento Commerce 2.2's biggest advance is the way it enhances the developer's experience. For instance:
There's better support for configuration per environment. Bottom-line, you don't need to do a lot of tweaking from staging to production (a single file can control all of that).

Deployments are exponentially quicker. With fewer steps and a streamlined indexing, things are getting closer to a zero downtime deployment.
Designed To Meet the Needs of B2B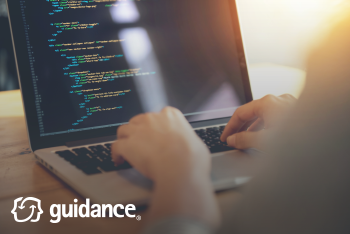 Magento Commerce 2.2 is also designed very much with the
B2B user in mind
. Earlier versions of the Magento platform were almost exclusively geared towards the B2C user. However, the increasing
convergence of B2B and B2C
requires solutions that allow businesses to have the best of both worlds.
Consequently, Magento Commerce 2.2 features a B2B module that can be deployed at the drop of a hat. These B2B features consist of lightning-fast ordering, catalogs and price lists that be can be customized to individual clients, as well as advanced shipping management options.
Super quick order forms. This enhancement essentially makes your site much more user-friendly and oriented towards the needs of the B2B. Your clients will not necessarily have to contend with navigating a traditional e-commerce site. Instead, they'll be able to select by SKUs or upload a CSV file. This is great for repeat orders and bulk purchases.

Account roles. Now you can assign multiple buyers to a single account. As a result, you'll have maximum flexibility when it comes to setting up staff roles and establishing purchasing limits. In addition, you'll have a complete overview (quote and order info, credit balances, and permissions) right from the frontend, which means that no merchant interaction is necessary.

Custom catalogs. You'll now have the ability to customize prices, products, and categories so that they are tailored to specific clients. By creating personalized quote lists for individual clients you will be able to optimize their experience (since negotiated prices will be available built in).
Takeaway
The fact that improved caching, indexing, and security is woven into Magento Commerce 2.2 means you can operate your business faster, more intuitively, and with less friction. In addition, ERP integration is simpler, future roadmaps will be easier, and everything from site deployment to performance will smoother. Magento Commerce 2.2 is taking e-commerce to a whole new level and there's never been a better time to upgrade. To learn more about Magento Commerce 2.2 or how your online business can reach its full potential, contact
Magento website development
partner
Guidance
for assistance.